ITOH - Heart Tonic Pills - Powerful Gold Outfit (200 capsules)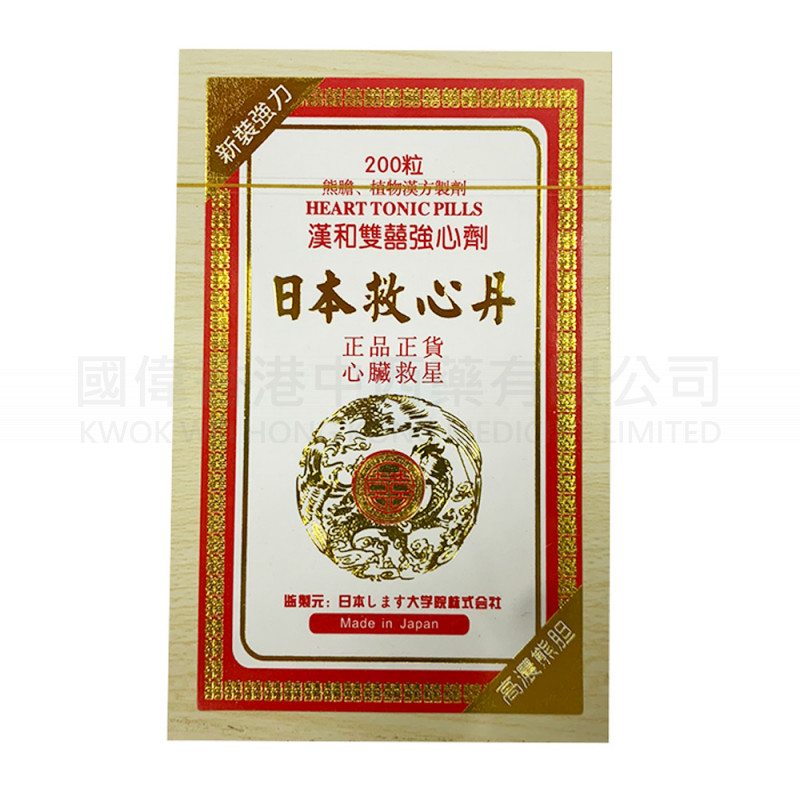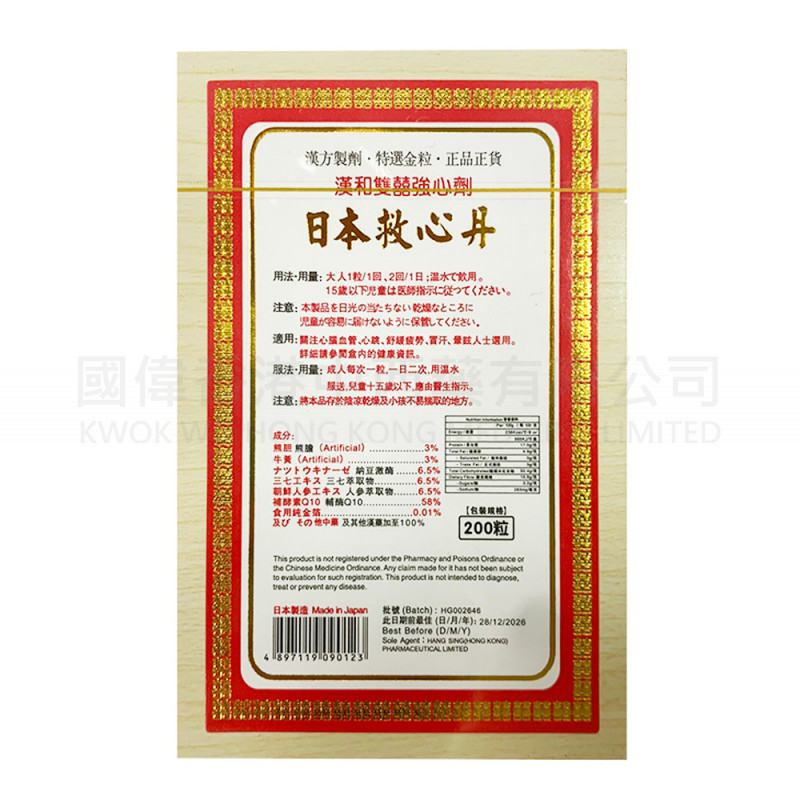 ITOH - Heart Tonic Pills - Powerful Gold Outfit (200 capsules)
MADE IN JAPAN

Chinese patent medicine registration number: HKP-01658
KINSHINTAN®
GOLDEN HEART TONIC PILL
GD1021-1

Functions • Effects:
Heartbeat, shortness of breath, eliminate fatigue.

Dosage:
Adults take one tablet each time
Twice a day, once in the morning and after dinner
Take it with warm water. Children under the age of 15 should be instructed by a doctor. Babies should not take it.
Components and doses: (In 2 pills)
Active ingredients and serving amount 1 day (in 2 capsules)
Antler 3.0mg
Oriental Bezoar 2.0mg
Toad Venom 4.0mg
Bear Bile 1.0mg
Ginseng 4.0mg
Licorice (Glycyrrhiza) 10.0mg
Pearl (Pearl) 1.0mg
more...