Beecham Powder Hot Lemon (10 Packs)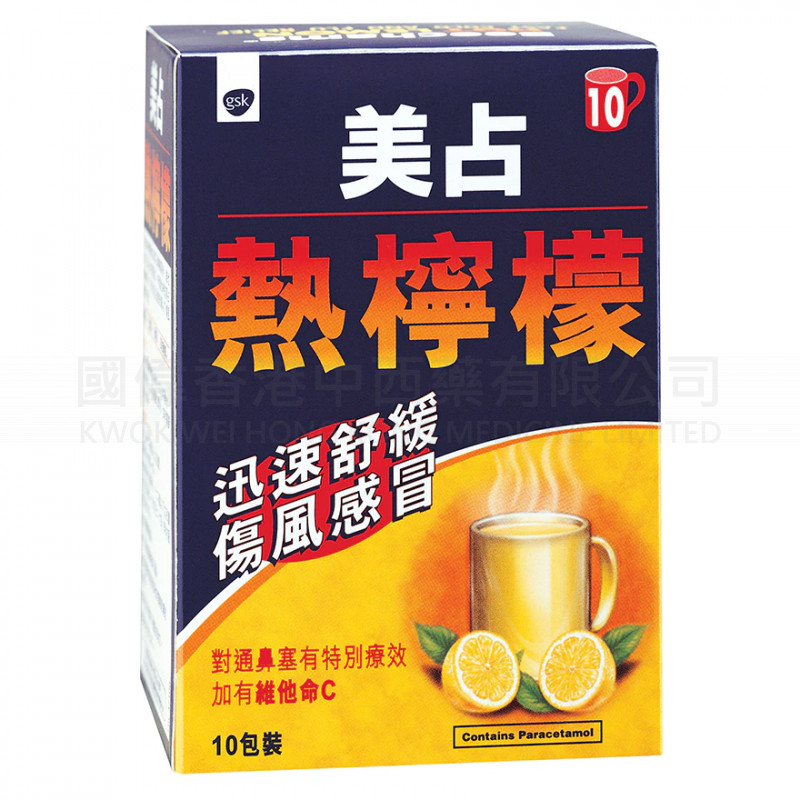 Beecham Powder Hot Lemon (10 Packs)
Fast, effective cold and flu remedy that combines the good taste of real lemon, vitamin C with special Beechams formula.
Place of Origin
Singapore
Benefit
It helps to relief cold and flu symptoms including fever, headache, aching limbs and blocked nose.
Product Usage
Empty contents of sachet into a cup or mug. Half fill with very hot water. Stir well. Add cold water as necessary and sugar if desired.
Adults and Children aged 12 years and over: One sachet can be taken every 4 hours, up to a maximum of 6 sachets in any period of of 24 hours. Not to be given to children under 12 except on medical advice.
Ingredients
ascorbic acid, paracetamol, phenylephrine hydrochloride
Pieces per Container
10 pcs
Storage Condition
Store below 25°C
Warnings
Please read the label prior to use.