Roisol Tablets (30 Tablets)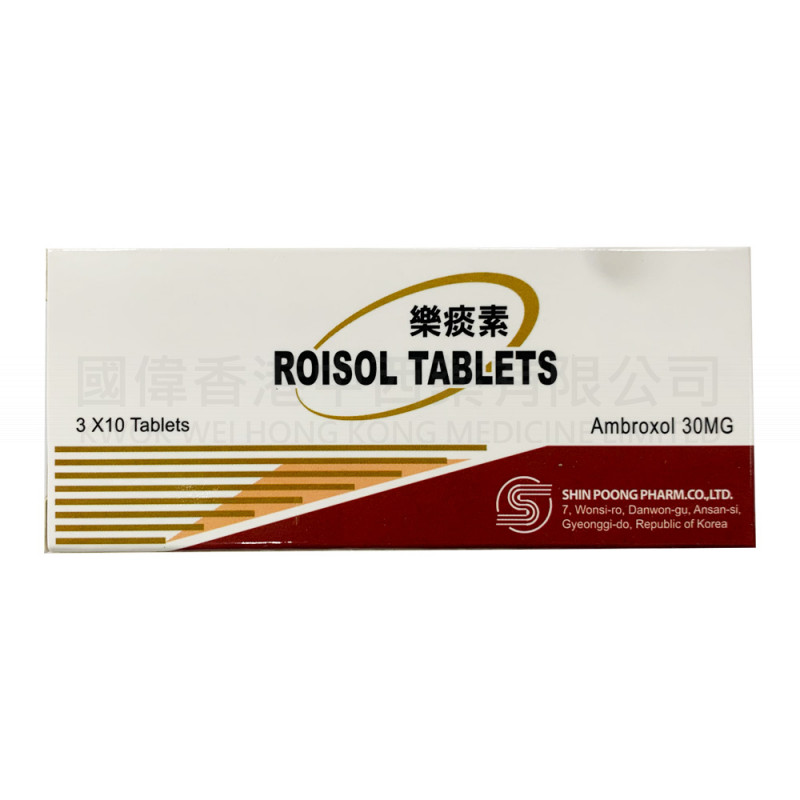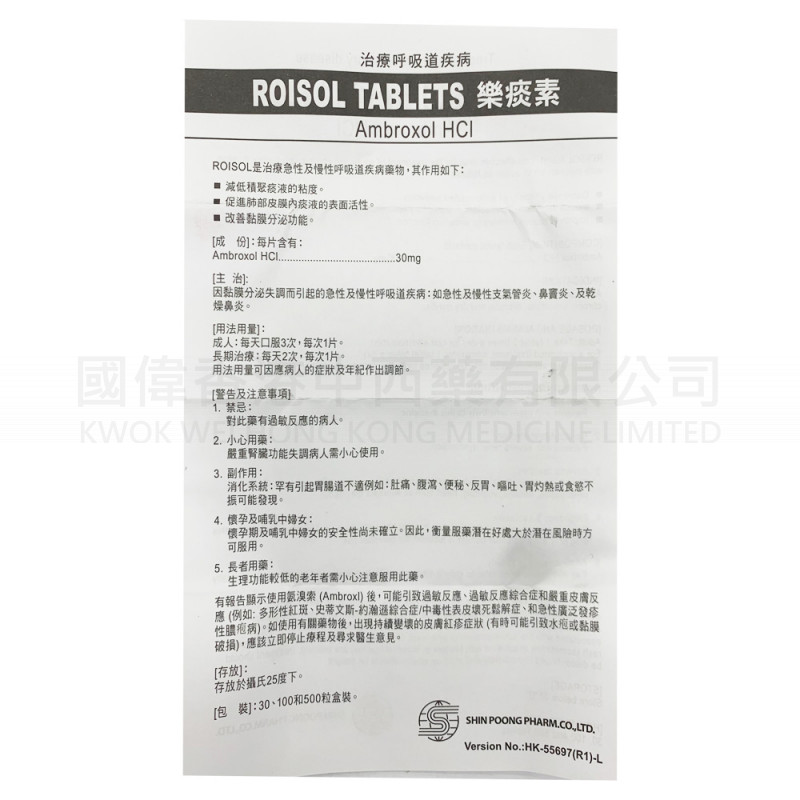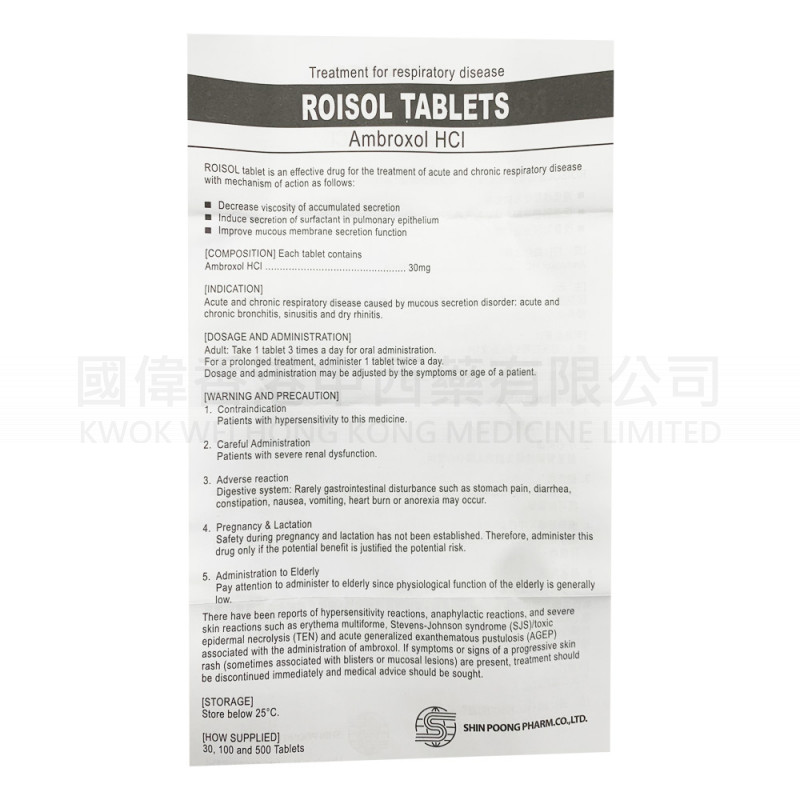 Roisol Tablets (30 Tablets)
ROISOL is a drug for the treatment of acute and chronic respiratory diseases, and its functions are as follows:
Reduce the viscosity of accumulated sputum.
Promotes surface activity of sputum in the lung membrane.
Improve mucosal secretion function.
Ingredients:
Each tablet contains:
Ambroxol HCI - 30mg
Indications:
Acute and chronic respiratory diseases caused by mucosal secretion disorders: such as acute and chronic bronchitis, stele inflammation, and dry rhinitis.
Dosage:
Adults: Oral 3 times a day, 1 tablet each time
Long-term treatment: 2 times a day, 1 tablet each time
The usage and dosage can be adjusted according to the patient's symptoms and age