Throatilin SYRUP (120ml)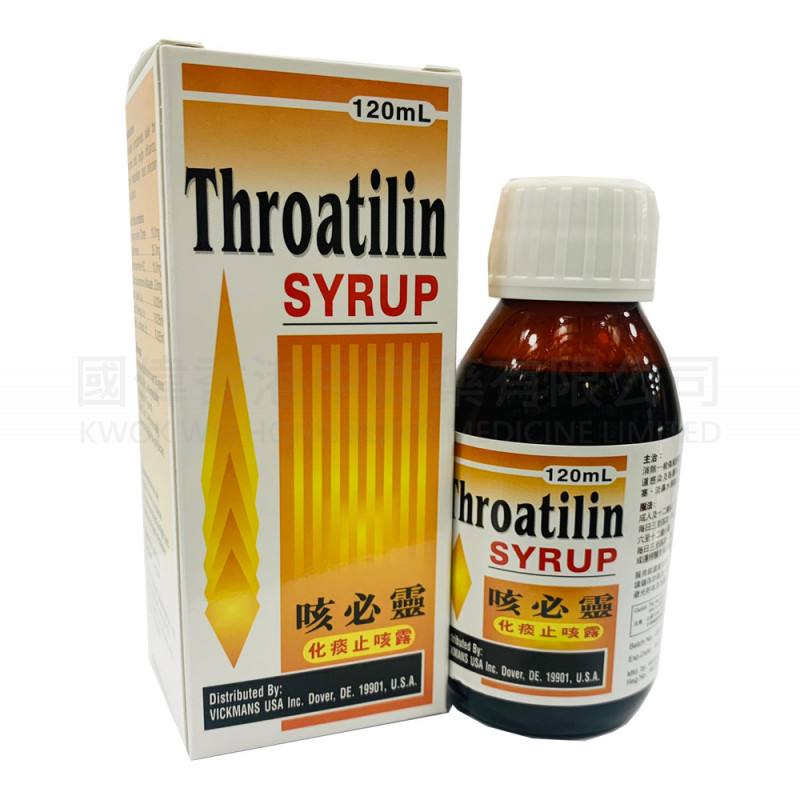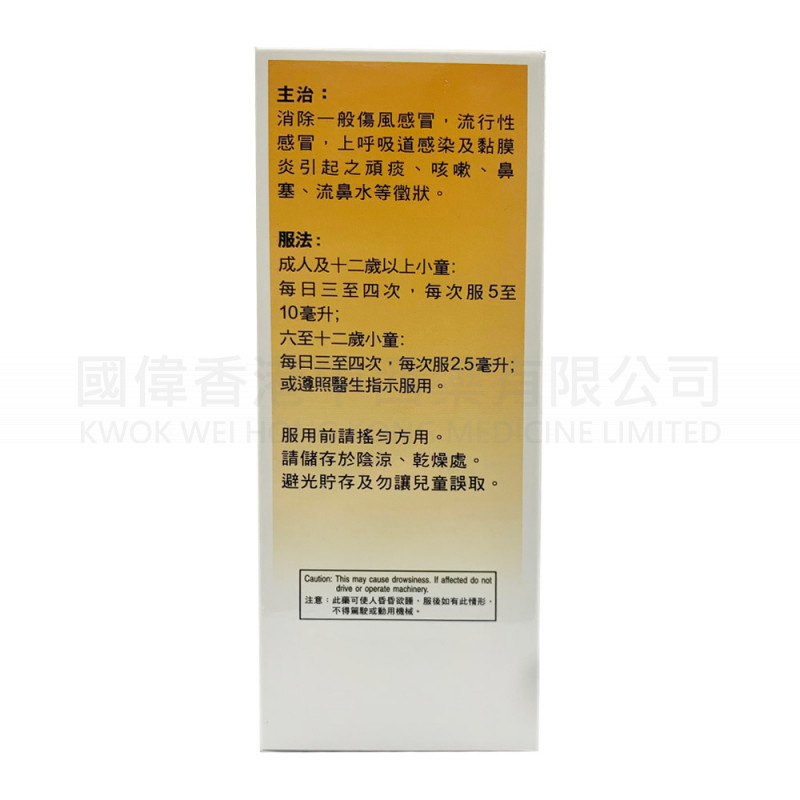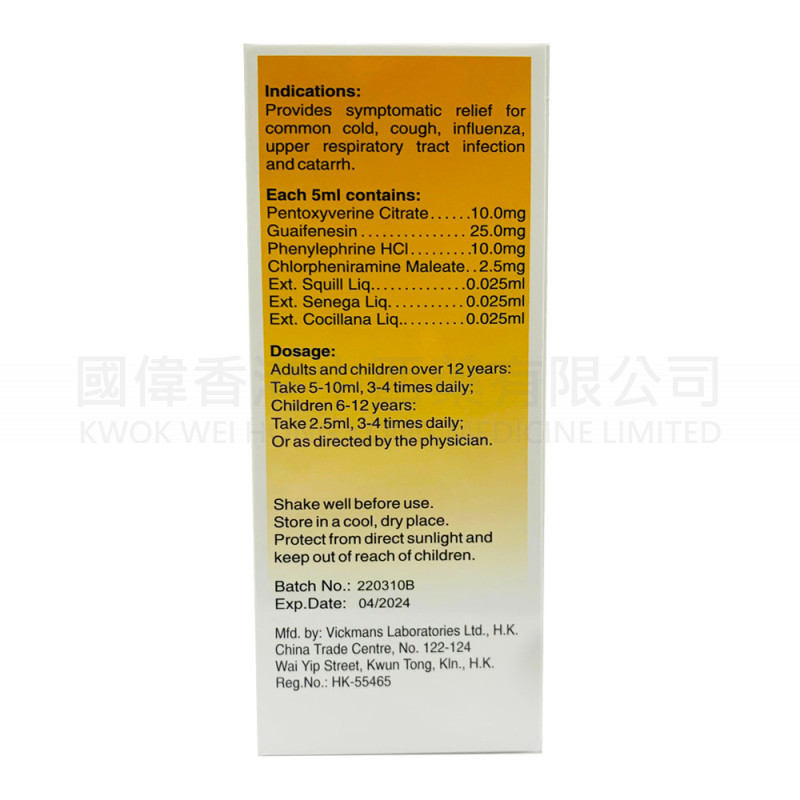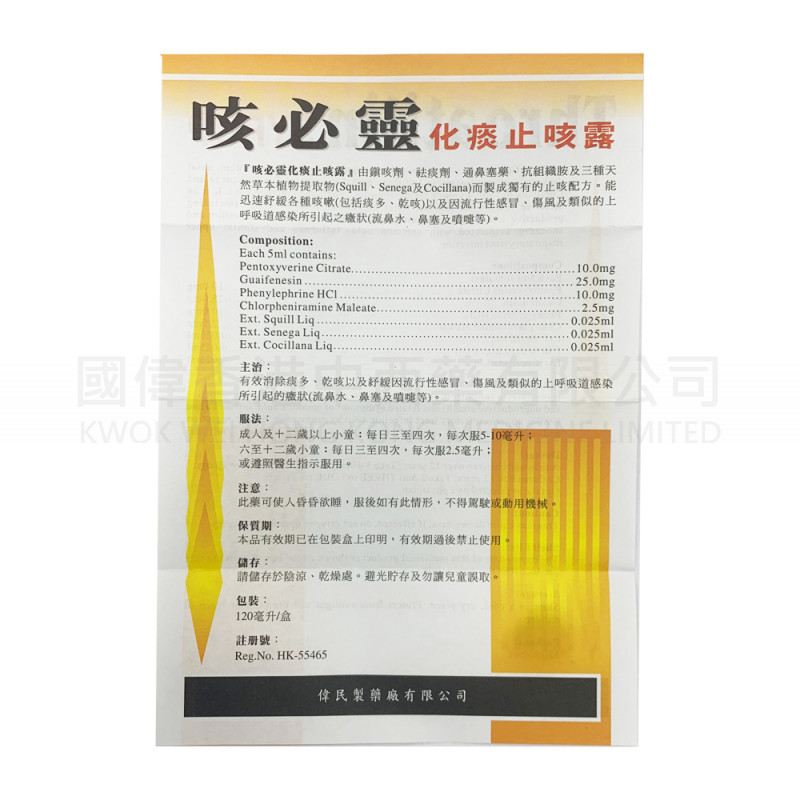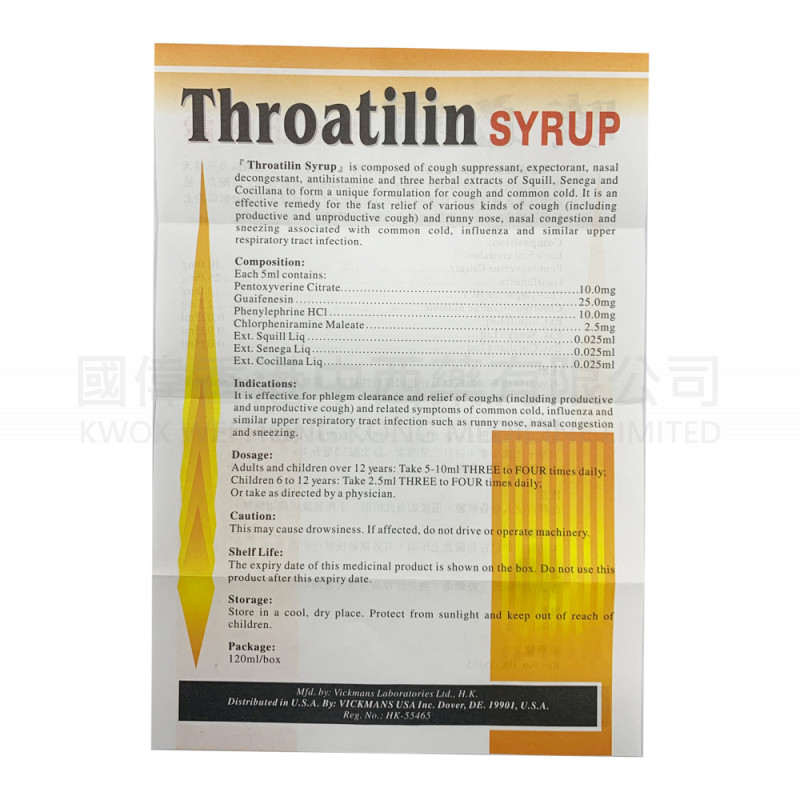 Indications:
Eliminate common cold, influenza, upper respiratory tract infection and mucositis caused by stubborn phlegm, cough, nasal congestion, runny nose and other symptoms.
How to eat:
Adults and children over 12 years old:
Three to four times a day, 5 to 10 ml each time;
Children aged 6 to 12:
Take 2.5ml three to four times a day;
Or take as directed by your doctor.
Please shake well before use.
Please store in a cool, dry place.
Store away from light and keep out of reach of children.