Golden Bat Pak Ton Dick Chasing Wind Bone Pain Relief Cream - 10 Pcs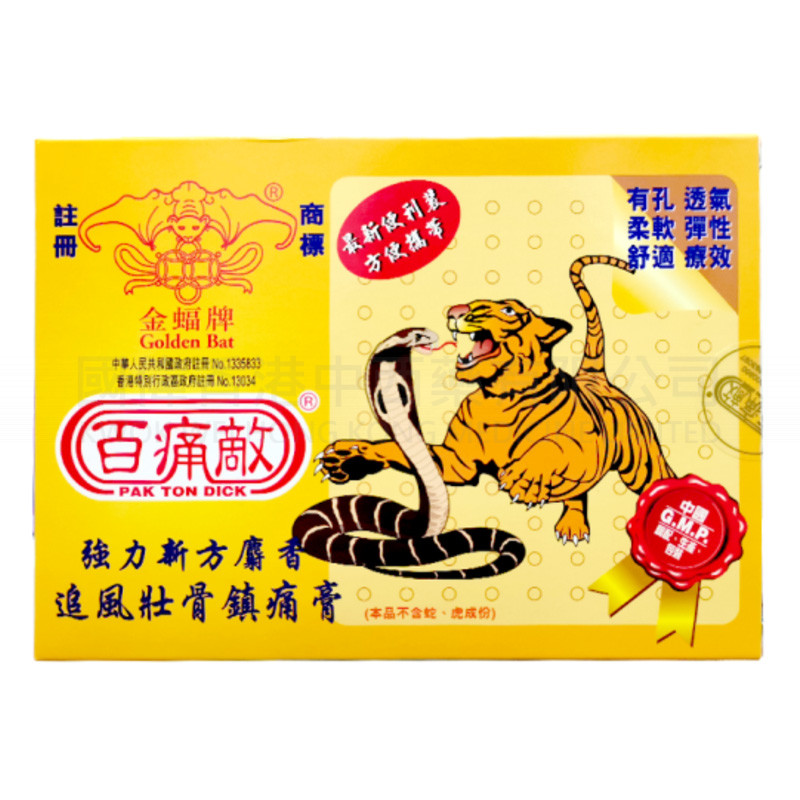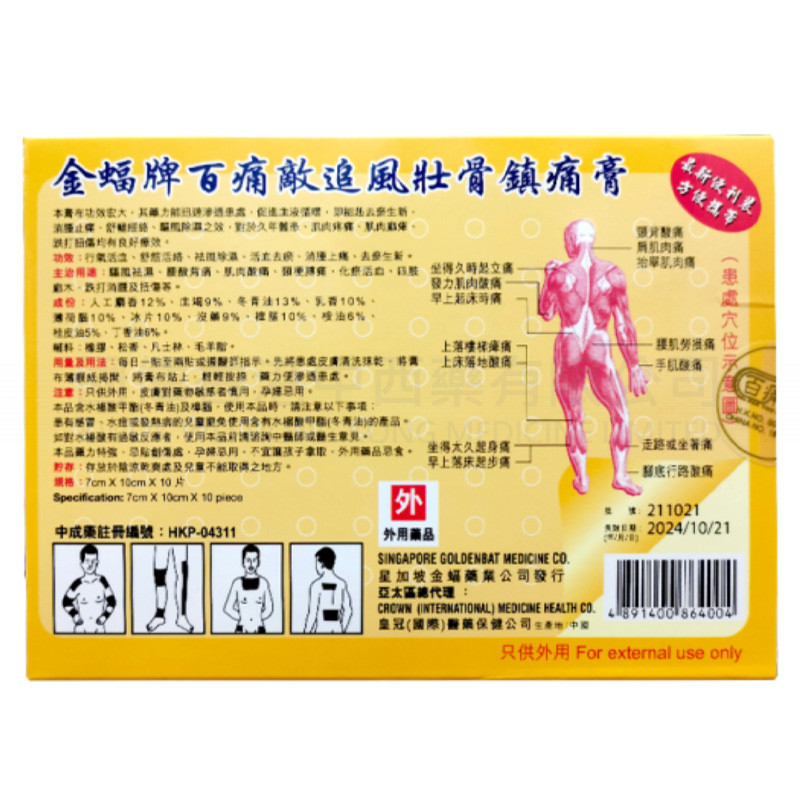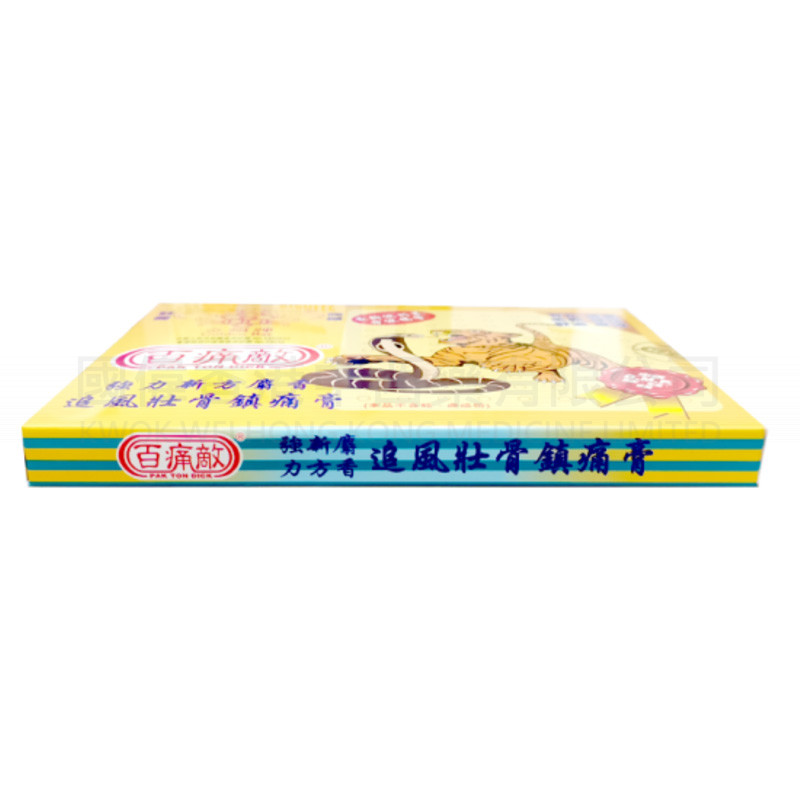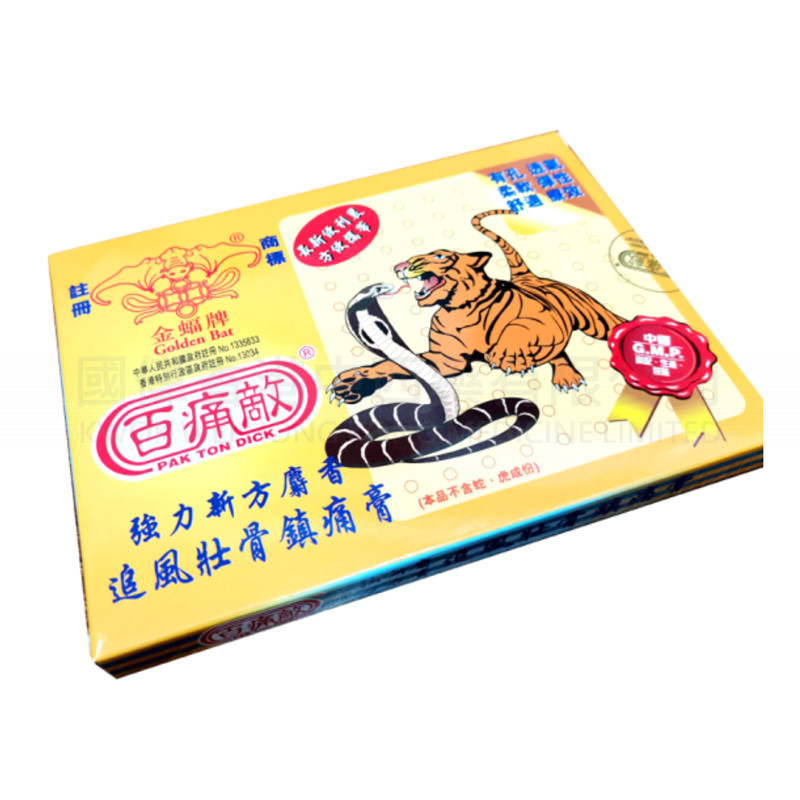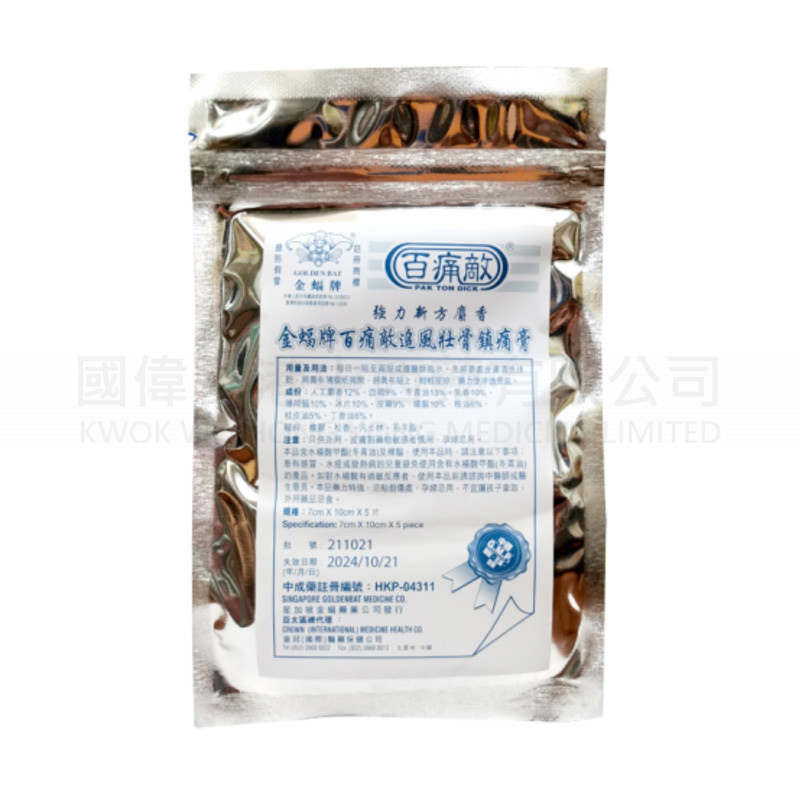 New Arrivel





Golden Bat Pak Ton Dick Chasing Wind Bone Pain Relief Cream - 10 Pcs
Muscle pain, back pain, rheumatism in the past years, bruises, arthritis, bone hyperplasia, numbness of the limbs, bruises and sprains, etc.
Instructions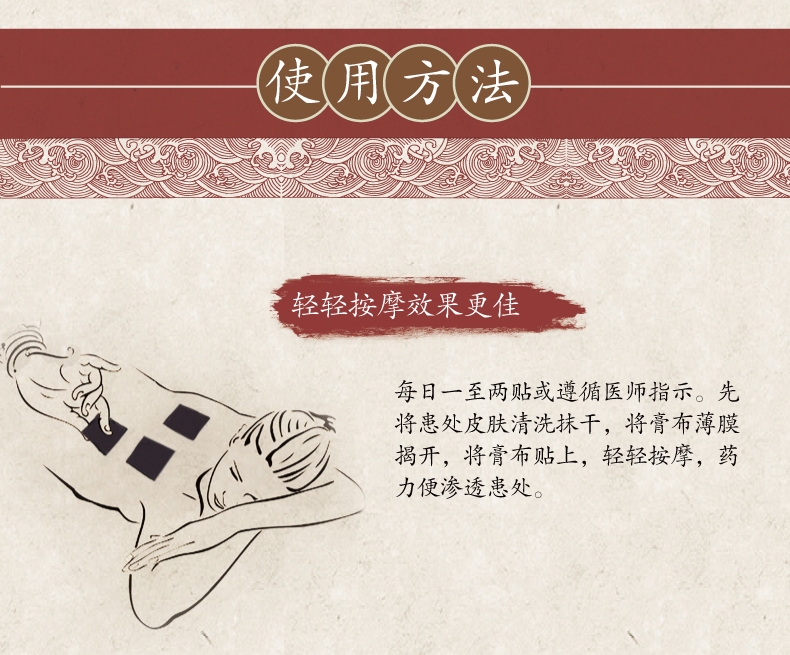 Clean the affected area first, put the plaster on it, press gently, and the medicine will penetrate the affected area.
Effect
Activating blood and removing blood stasis, reducing swelling and relieving pain, promoting qi and promoting blood circulation, expelling wind and dampness, removing blood stasis and regenerating.
Ingredients
Oil of wintergreen, frankincense, borneol, eucalyptus oil, dried blood, myrrh, clove oil, menthol, cinnamon oil, artificial musk, camphor
Remark
Chinese patent medicine registration number: HKP-04311