KARENCODIN-NF CAP (10 Capsule)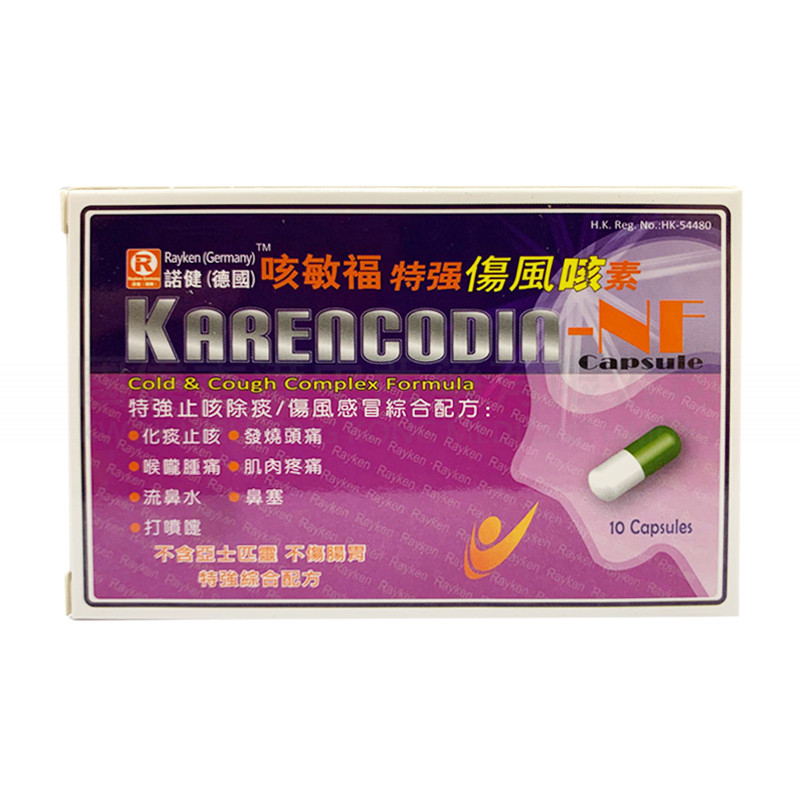 Out Of Stock
KARENCODIN-NF CAP (10 Capsule)
This product can effectively relieve the following symptoms caused by colds and influenza:
Phlegm cough, dry cough, fever, headache, sore throat, muscle aches, runny nose, nasal congestion and sneezing, etc.
Package
10 capsules
Instructions
This product is for oral use only. Adults take one tablet three times a day, or as directed by a physician.
ingredients
BROMHEXINE
CAFFEINE
CARBETAPENTANE
CHLORPHENIRAMINE
LYSOZYME
PARACETAMOL
PHENYLEPHRINE
Remark
HK-54480