Coltalin Cough Hot Remedy Max (5 sachets)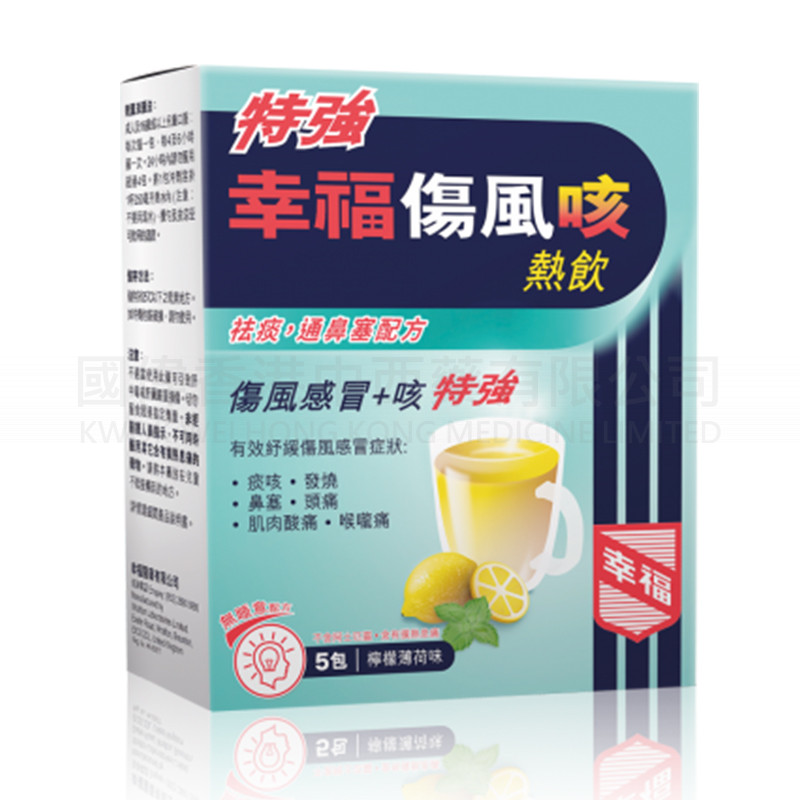 New Arrivel Hot
Coltalin Cough Hot Remedy Max (5 sachets)
Expectorant, Decongestant Formula
Effectively relieve symptoms of cold & flu, including chesty cough, fever, nasal congestion, headache, muscular aches and sore throat.
Quickly relieves blocked nose
Non Drowsy Formula
Reg. No.HK-65977
Presentation and Pack Size
5 sachets
Indications
For fast and effective relief of cold & flu symptoms:
Fever, Nasal congestion, Headache, Sore throat, Muscular pains, Cough associated with cold and flu, Productive cough.
Dosage and Administration
To be taken orally by adult & children 16 years and older.
1 sachet every 4 to 6 hours.
Do not take more than 4 sachets in 24 hours
Pour the contents of 1 sachet into a mug with 250ml of hot water, but not boiling water. Stir until dissolved, and allow to cool to a drinkable temperature.
Active Ingredients
Paracetamol (Acetaminophen) 1000mg
Guaifenesin 200mg
Phenylephrine HCl 12.2mg
Caution
Inappropriate use of this medicine has the potential to cause liver toxicity or severe liver damage. Do not exceed the stated dose. Do not take with any other drug containing paracetamol unless advised by a healthcare professional. Coltalin Cough Hot Remedy Max is safe and reliable if the stated 'Dosage & Administration' is followed.
Consult your doctor before use if:
you are under the care of a doctor
you are receiving prescribed medications
you are pregnant or are breastfeeding
you have kidney or liver disease
Avoid alcoholic drinks.
Do not take this medicine if you are hypersensitive to any ingredient of this product.
If the symptoms persist, or get worse, seek medical advice immediately.
Keep this drug out of reach of children.
Storage and Packaging Safety
Store below 25°C in a dry place in the original foil pack
Do not use if the foil pack is broken