Abbott Panbio COVID-19 Antigen Self Test (1 Test)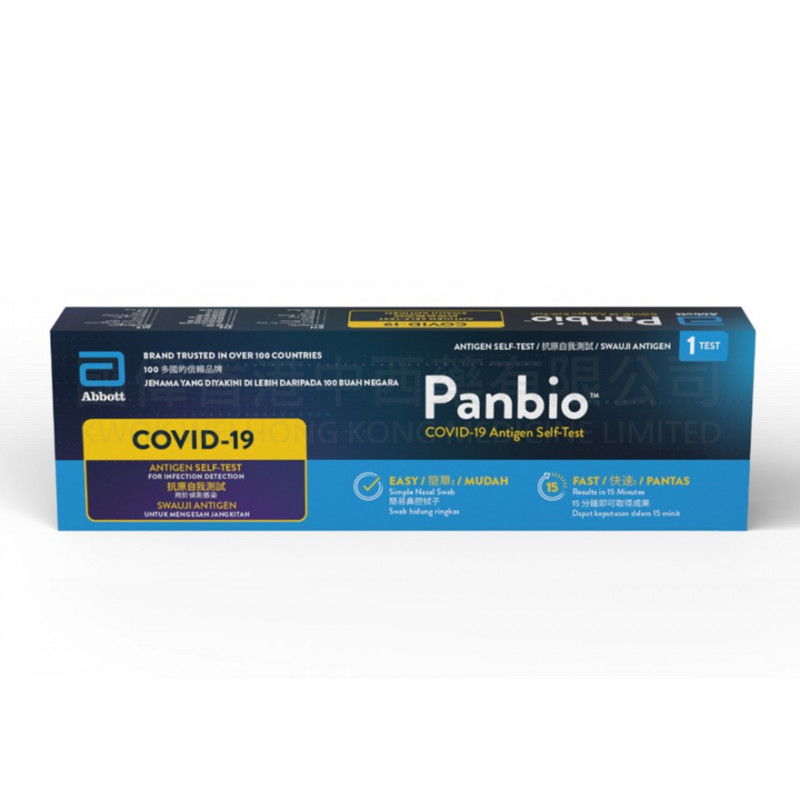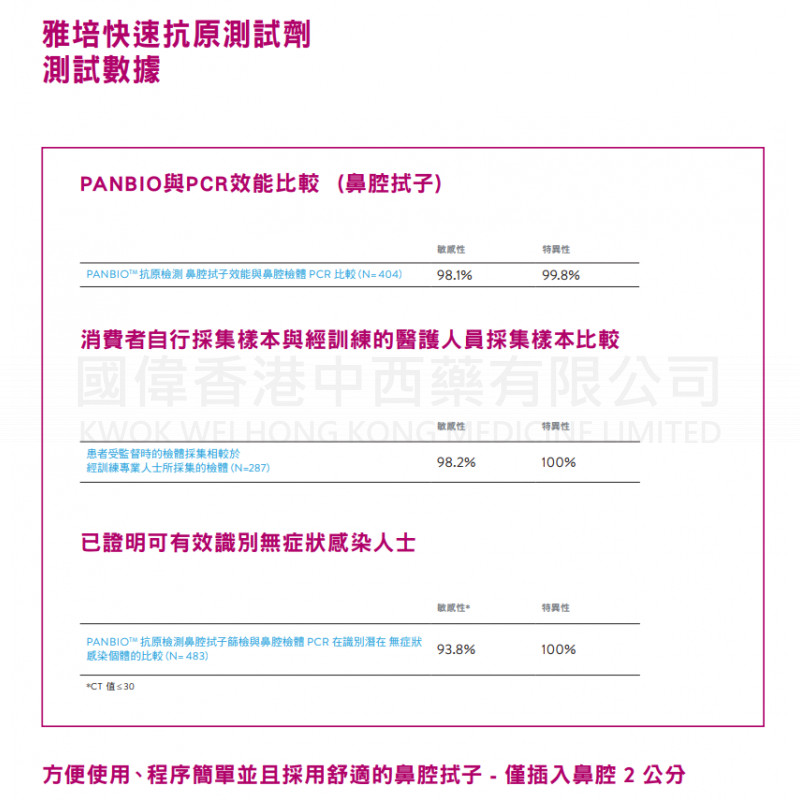 Hot



Abbott Panbio COVID-19 Antigen Self Test (1 Test)
Abbott Panbio COVID-19 Antigen Self Test (1 Test) HKSAR Nominated Antigen Rapid Test(Parallel Impor)
Product characteristics
In clinical evaluations with 102 self-test users, the Panbio™ COVID-19 Antigen Self-Test correctly identified 100% of negative samples and 95.2% of positive samples. This is the same test device trusted by healthcare professionals in over 100 countries.
Kit Contents
1 Instructions for Use,
1 Test Devices,
1 Tubes,
1 Blue Caps,
1 Buffer Bottles,
1 Swabs,
1 Bags,
1 Tube Rack
Method of application Usage Instructions
Please refer to the Instruction of Use or video
Way of storage
Store the test kit in a cool, dry place (at 2-30 °C). Do not freeze the kit or its components.