Cortal™ Adults 20's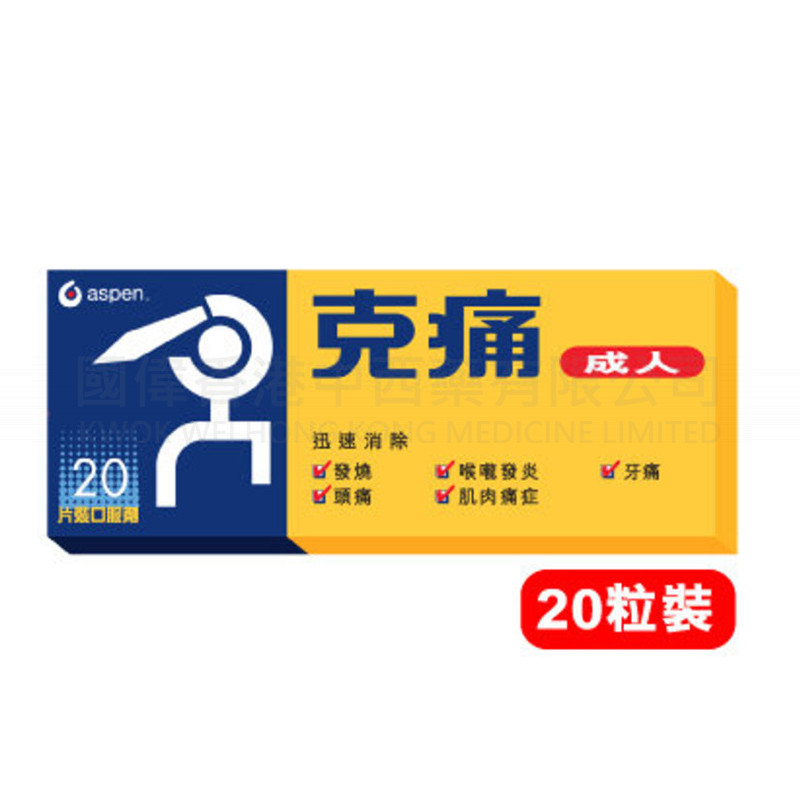 Out Of Stock
Cortal™ is an effective analgesic for treating pain and fever. It can fast relieve headaches, fever, throat inflammation associated with cold & flu, muscular pain and dental pain.
Pieces per Container
20's
Product Usage
Adults (age 16 or above): 1-2 tables to be swallowed with water, three or four times daily as needed. Do not exceed 8 tablets in 24 hours. Throat inflammations sufferer should take 8 tablets a day.
Not suitable for children under 16 years of age
Product Warnings
- Children under 16 should not use Cortal™ for Adults because of the potential for the development of the rare but serious illness Reye' s Syndrome following aspirin use.
- Do not take this product if you are allergic to Acetylsalicylic Acid or other Salicylate or if you have asthma, persistent or recurring stomach problems, gastric ulcers or bleeding, or are taking a prescription drug for arthritis, anticoagulation (Blood thinning), diabetes or gout, unless directed by a doctor.
- Do not use this product during the last three months of pregnancy unless specifically directed to do so by a doctor because it may cause problems in the unborn child or complications during delivery.
- Keep this and all medications out of reach of children. This medicine should not be given to children under 16 except on medical advice. Do not take this product for pain for more than 10 days or for fever for more than 3 days unless directed by a doctor. If pain persists or gets worse, it new symptoms occur, or if redness or swelling is present, consult a doctor because these could be signs of a serious condition. If sore throat is severe, persists for more than 2 days, is accompanied by fever, headache, nausea or vomiting, consult a doctor promptly. If ringing in the ears or temporary loss of hearing occurs, consult a doctor before taking any more of this product.
- Consult your physician before taking aspirin during pregnancy or when nursing.
- Aspirin irritates the stomach and can cause bleeding. It should not be taken by patients with stomach ulcers, persistent indigestion or liver disease. Reye's syndrome: Children & teenagers who have or are recovering from chicken pox or flu-like symptoms should not use this product. When using this product, if changes in behavior with nausea and vomiting occur, consult a doctor because these symptoms could be an early sign of Reye's syndrome, a rare but serious illness
Storage Condition
Store below 25 degrees. Store in a well-closed container protected from sunlight.
Benefit
Cortal™ for Adults is a clinically proven analgesic for relieving headaches, fever, throat inflammation associated with cold and flu, toothache, muscular pain.
Origin
Philippines