Kinki Yoshin Heart Tonic Pills 100 capsules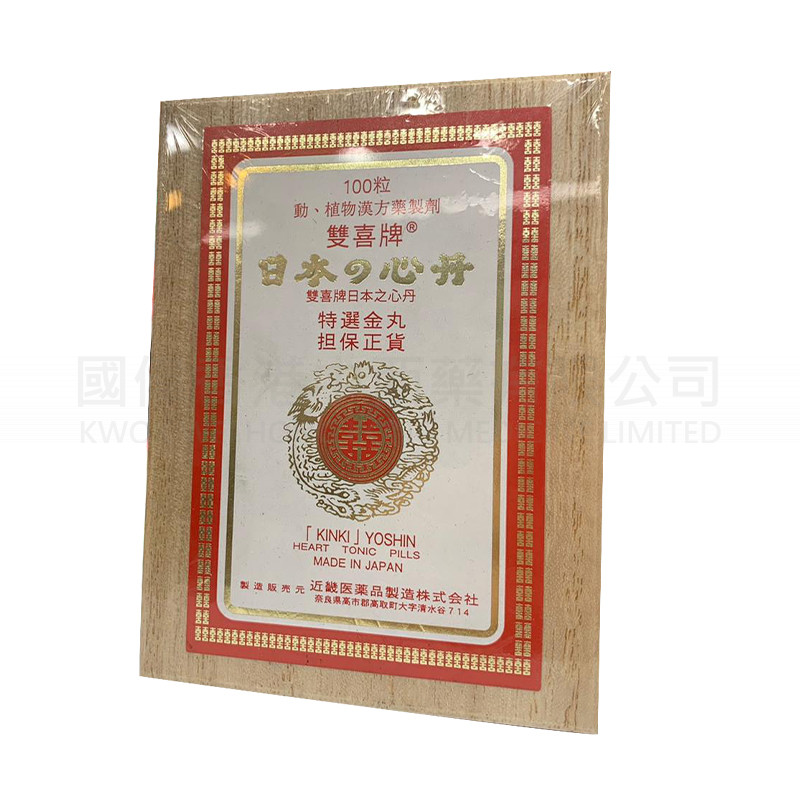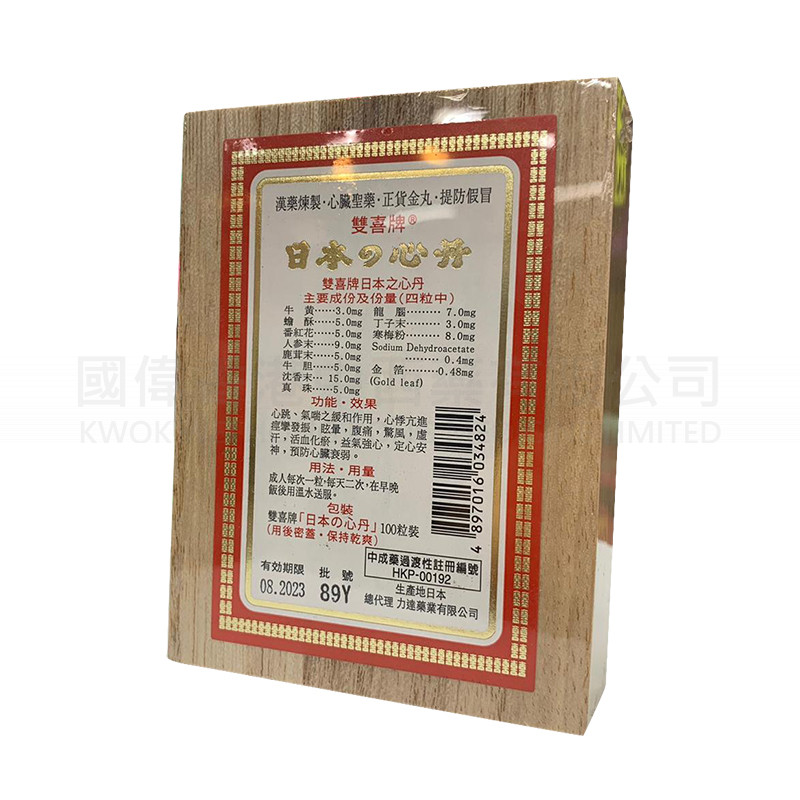 Kinki Yoshin Heart Tonic Pills 100 capsules
Functional effects:
alleviating heartbeat and asthma, palpitations, convulsions, dizziness, abdominal pain, convulsions, and sweating
Main ingredients:
bezoar, toad venom, saffron, ginseng powder, deer antler powder, animal gall, agarwood powder, pearl, dragon worm, diced powder, gold leaf
The place of origin is subject to the physical packaging.
Precautions:
The pictures on the website are for reference only, and the color of the product may vary slightly due to differences in computer display settings or pictures.
Due to different product batches, the origin of the product, the shelf life (if any), and the appearance of the packaging may be different, please refer to the actual product received.

Disclaimer statement
All information provided on this website, including but not limited to pictures, is for reference only. If there is any discrepancy between Chinese and English in the materials on this site, the Chinese version shall prevail.