Moon Rabbit Brand Cough Treasure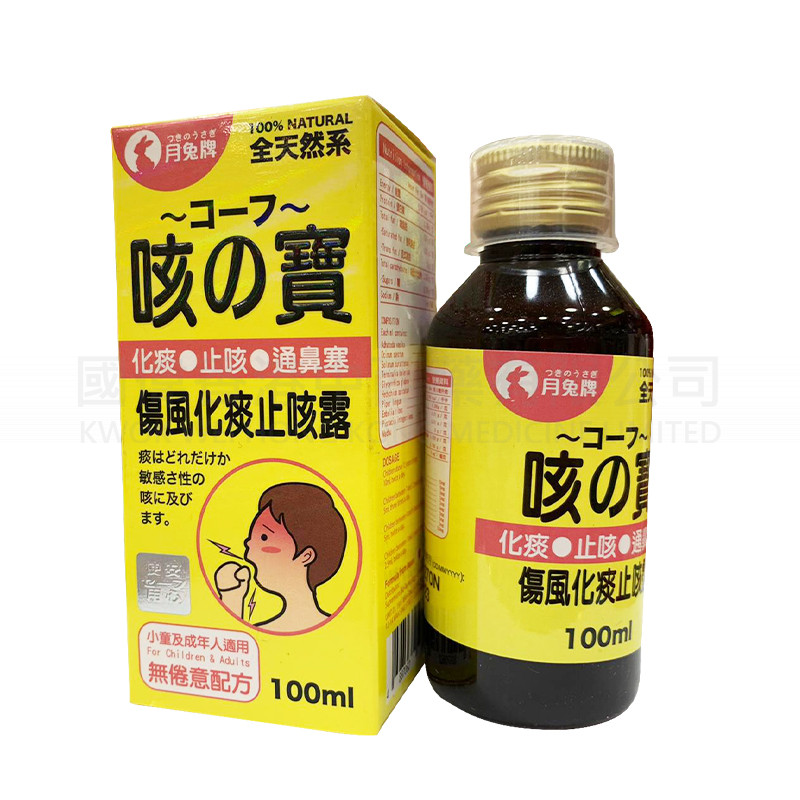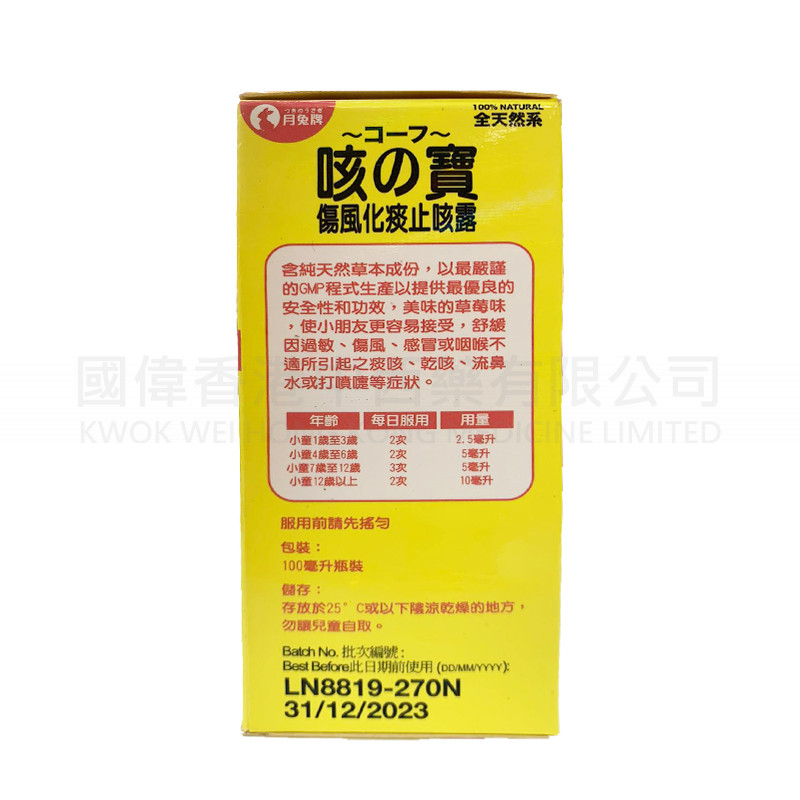 Out Of Stock




Moon Rabbit Brand Cough Treasure
Scope of application: Cough and other symptoms caused by chronic bronchitis, asthma, influenza, colds, etc., are effective. For new cough, chronic cough, stubborn sputum, pertussis in children
Japan Moon Rabbit Brand Cough Syrup

Ke no Bao is the latest cough syrup made from natural herbs. It is used for children or adults who have common coughs, colds and colds caused by weak resistance. It is a breakthrough formula without bitterness, medicine taste and no sleepiness. This product uses suspension technology to minimize the original bitterness and medicinal taste of the ingredients, and is combined with the taste of fresh strawberry, which successfully reduces the resistance of children and adults to general cough drops.

Function: Zhikeling contains powerful cough-relief, phlegm-resolving and unblocked nasal congestion ingredients. It is an effective cough medicine with fast effect. It is effective for respiratory diseases such as chronic bronchitis, asthma, influenza, colds, etc. Other symptoms are effective. It is effective for new cough, chronic cough, stubborn phlegm, pertussis in children and allergic cough.
Age: Daily Dosage
Children 1 to 3 years old 2 times 2.5 ml
Children 4 years old to 6 years old 2 times 5 ml
Children 7 years old to 12 years old 3 times 5 ml
Children over 12 years old 2 times 10 ml
Please shake well before taking it. Store in a cool and dry place at 25°C or below. Do not let children pick it up.
Specification: 100ml