Japan Red Dragon Heart Pass 90 Capsules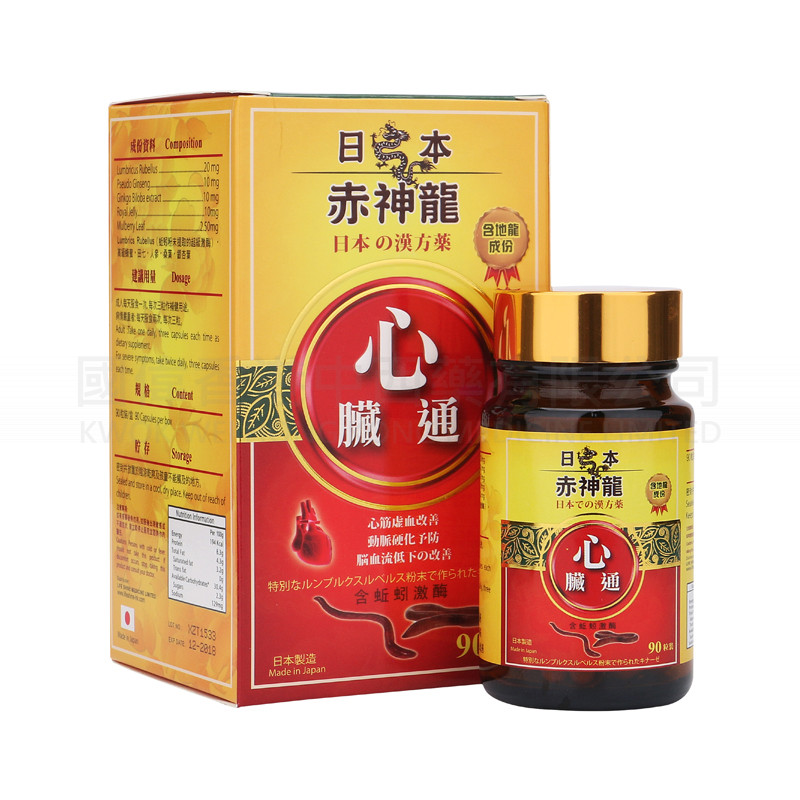 Japan Red Dragon Heart Pass 90 Capsules
Features and effects:
Pay attention to arteriovenous sclerosis, prevent cerebral infarction, and promote improvement of heart and muscle deficiency and blood
This product is dominated by Lumbricus Rubellus kinase, combined with authentic Chinese medicinal materials, made with the latest purification and extraction technology and the best compatibility. It safely and efficiently dissolves thrombus, restores blood vitality channels, and prevents arteriosclerosis and myocardial infarction , Stroke, etc.

effect:
Strengthen the heart and increase blood supply.
For palpitations, asthma, chest pain, abnormal heartbeat, etc.
Dissolve thrombus, smooth blood vessels, relax blood vessel walls.
Nourishes blood and strengthens immunity.
Reduce "three highs", improve arteriosclerosis, prevent myocardial infarction.