Compound Antrodia Cinnamomea Capsules Strengthen Physique, Protect Liver 60 Capsules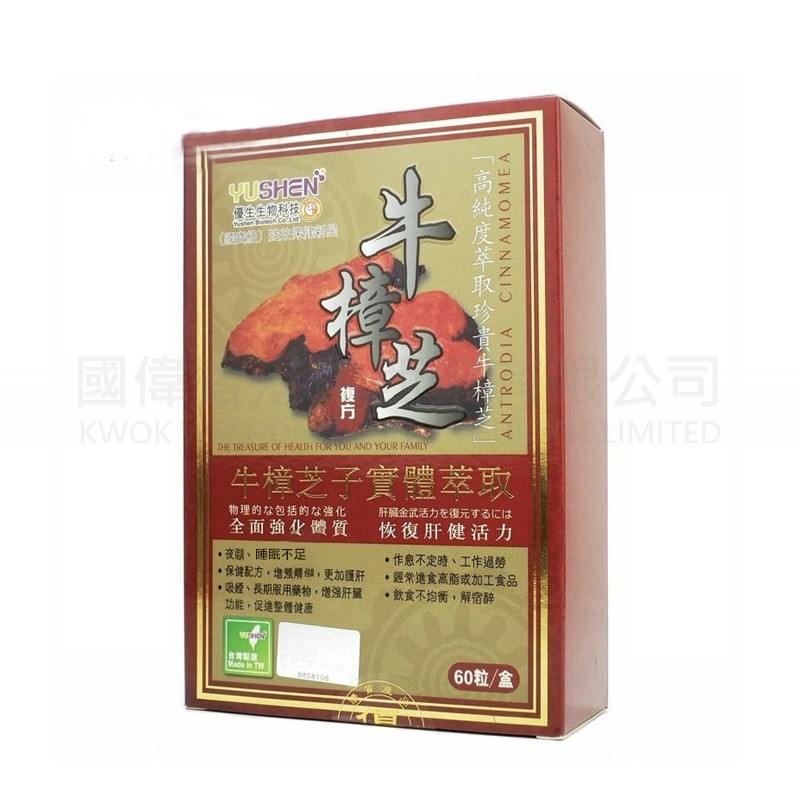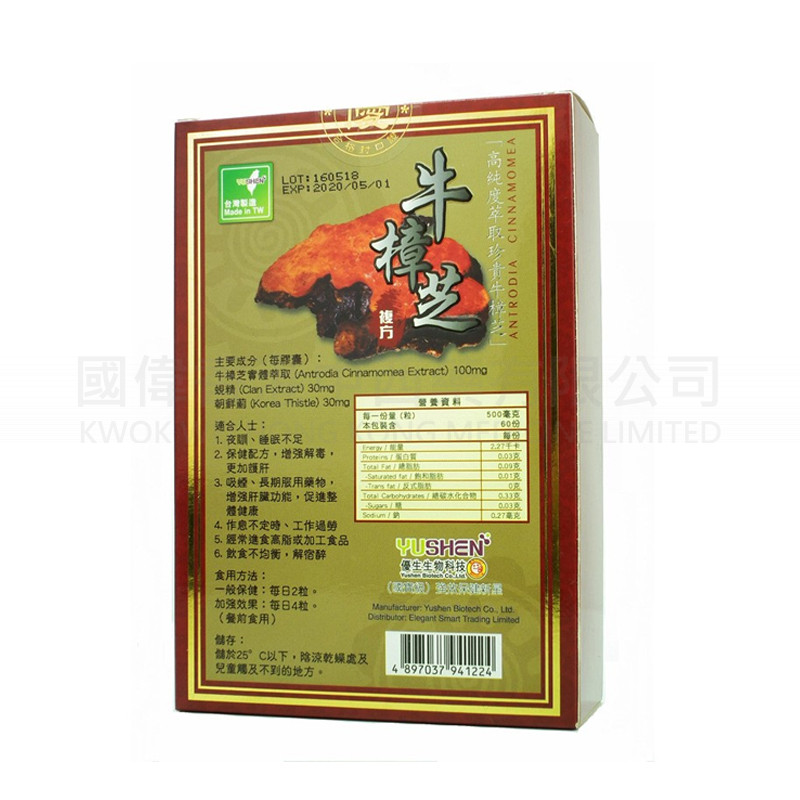 Compound Antrodia Cinnamomea Capsules Strengthen Physique, Protect Liver 60 Capsules
Alias: Antrodia cinnamomea, Antrodia cinnamomea, Antrodia cinnamomea, Antrodia cinnamomea

First published in "Taiwan General History"
The general history of Taiwan records that in the 38th year of Emperor Qianlong in the Qing Dynasty (1733), the reclaimers followed Wu Sha and entered the eastern part of Taiwan, where the poisonous miasma was everywhere. Wu Shayin has a little knowledge of medicine and is proficient in Fan language, and takes Fan's wife as his wife. In the process of getting married with the Fan people, it was discovered that the aborigines often took a piece of Antrodia cinnamomea in their mouths, which has the effects of eliminating evils and strengthening tendons, promoting blood circulation, clearing collaterals, and strengthening liver.
Return to sutra /
Medicinal properties / warm
Medicinal/pungent, bitter
Active ingredients/triterpenoids, polysaccharides, phenols, adenosine, sterols, pyrenes, diterpenes, lignans, etc.
Pharmacological effects /
It has anti-oxidation, anti-inflammatory, liver-protecting, anti-alcoholic hepatitis, anti-allergic, lowering three highs, nerve protection and anti-cancer properties.