Sanshedan Chuanbei Liquid 6 branched × 10 mL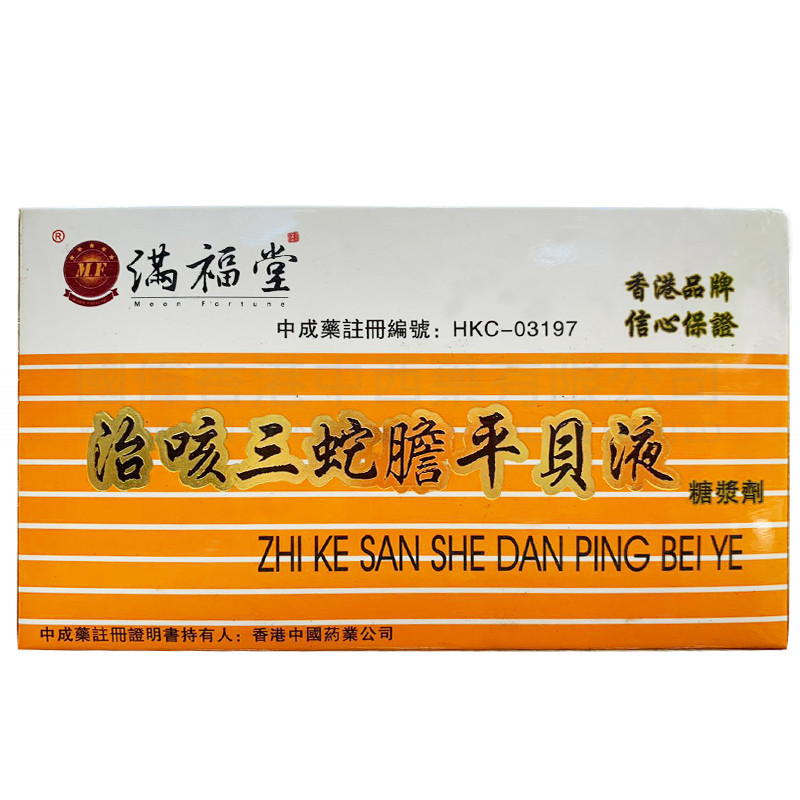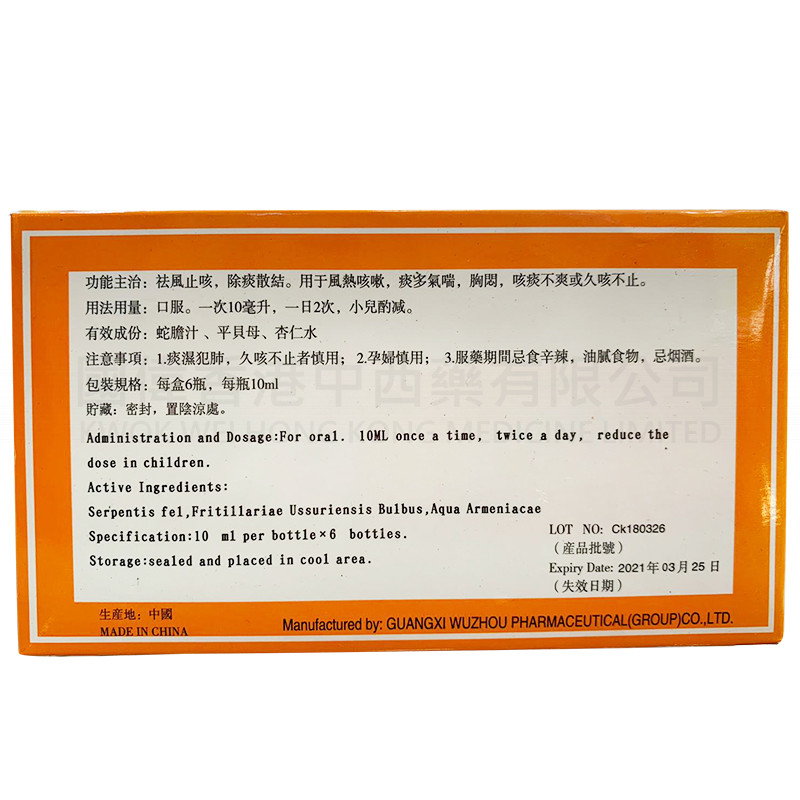 Sanshedan Chuanbei Liquid 6 branched × 10 mL
Sanshedan Chuanbei Liquid
Have you ever tried a long cough? Coughing day and night, even when sleeping, coughing up to the point of coughing up the internal organs, affecting not only sleep but also daily life. If you can prescribe the right medicine in the early stage of coughing, you can prevent the disease from getting worse and prevent the prolonged cough from unhealing. Sanshedan Chuanbei Liquid is a cough-relieving formula that began to appear in the late Qing Dynasty. It is mainly made from Sanshe Bile, Miscellaneous Snake Bile, Chuan Fritillaria, Almond Water, Honey, and Menthol. Cough, phlegm, wheezing and chest tightness are quite effective.
Indications: dispelling wind and relieving cough, removing phlegm and dispelling masses. Used for wind-heat cough, excessive phlegm, wheezing, chest tightness, uncomfortable phlegm or persistent cough.
Specifications: . 6 branched × 10 mL
Expiration date: marked on the package
Dosage: Adults take one drink each time, twice a day. Children take half each time, twice a day. Take it with warm water.