Tasly Compound Danshen Dripping Pills 100 Capsules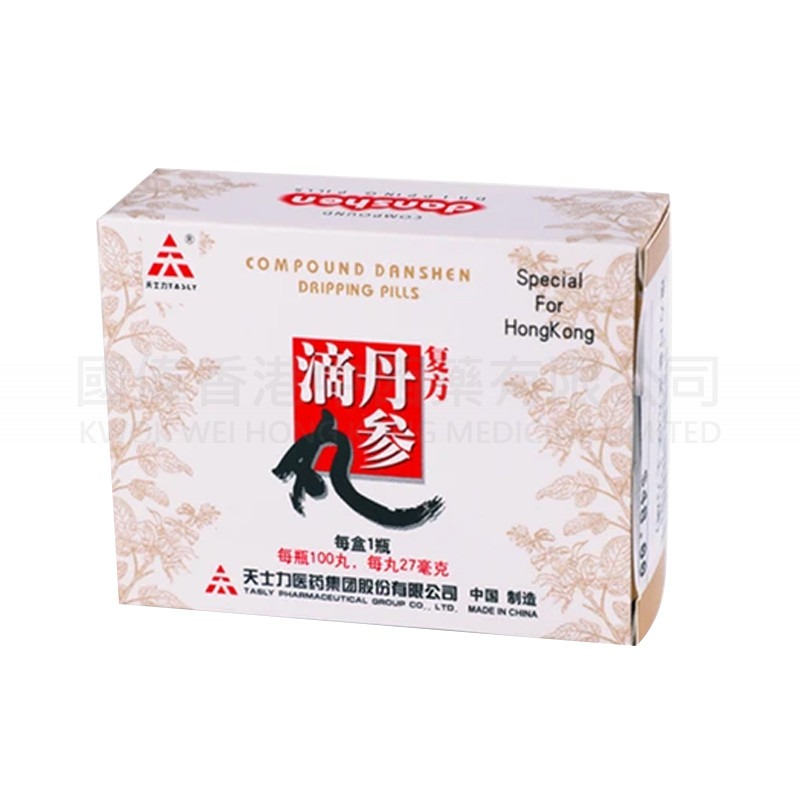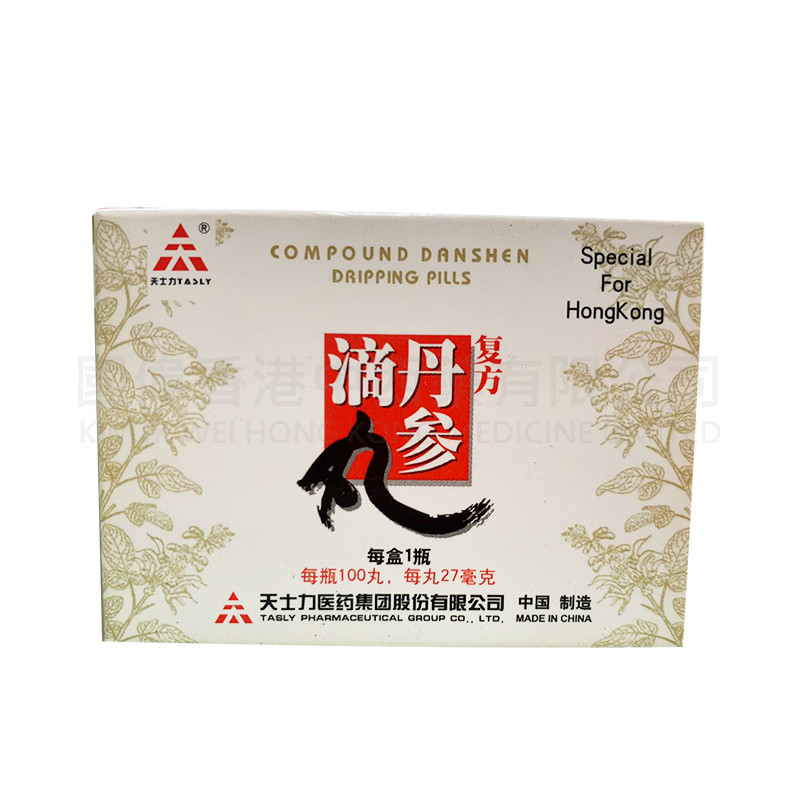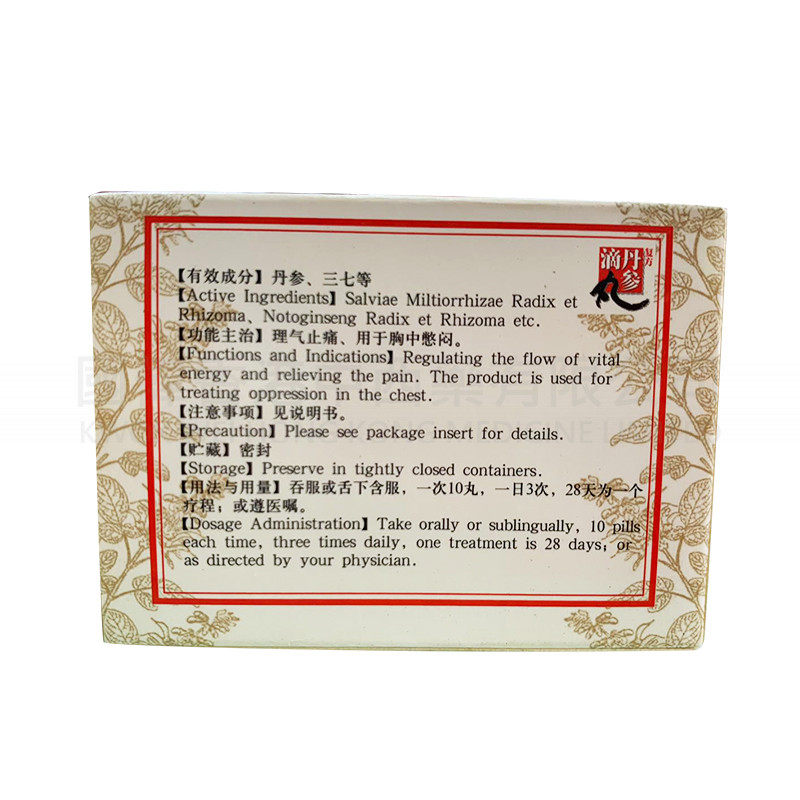 -26 %



Tasly Compound Danshen Dripping Pills 100 Capsules
【Drug Name】
Generic name: Compound Danshen Dripping Pills
Functions and indications : promoting blood circulation to remove blood stasis , regulating qi and relieving pain. Used for chest obstruction caused by qi stagnation and blood stasis, symptoms such as chest tightness, precordial tingling; coronary heart disease angina pectoris see the above syndromes
[Ingredients] Danshen, Panax Notoginseng, Borneol
[Properties] This product is a brown film-coated dripping pill, which turns yellow-brown to brown after removing the coating; it has a slightly bitter aroma and taste.
【Specification】 Each pill weighs 27mg
【Usage and Dosage】Swallow or sublingually. Once 10 pills a day 3 times. 28 days is a course of treatment; or follow the doctor's advice.
[Taboo] People who are allergic to this product and its ingredients are prohibited.
【Precautions】
1. Use with caution during pregnancy and breastfeeding.
2. Use with caution for people with allergies.
3. Use with caution in patients with spleen and stomach deficiency and cold.
4. If the patient has a digestive tract reaction after taking the medicine, it is recommended to take it under the tongue or after a meal, or follow the doctor's advice.
5. For patients with bleeding tendency or using anticoagulant and antiplatelet therapy, this product should be used under the guidance of a doctor and pay attention to monitoring.
6. There is no clinical evidence of children's medication.
7. When adverse reactions occur when using this product, seek medical attention in time.