DING DING Mosquito Repellent 35G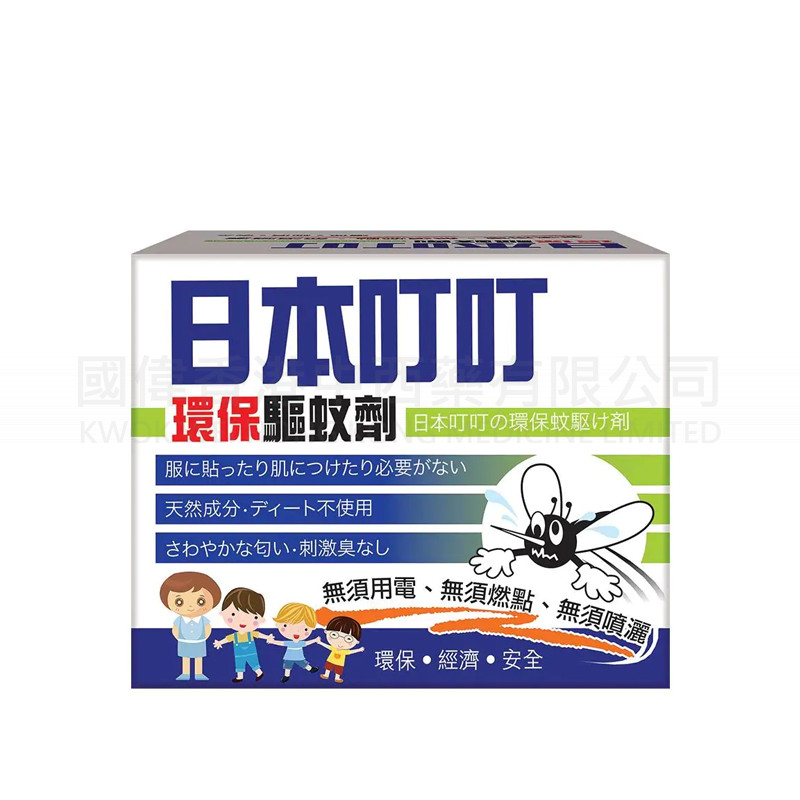 -38 %
DING DING Mosquito Repellent 35G
Ding Ding Mosquito Repellent is made from natural citronella oil and requires no electricity, lighting, or spraying. It is safe and no harm to humans, animal and the envirnoment. Each bottle can be used repeatedly for around 3 months.
Product Usage
Invert the product for 10 seconds, open the lid and put the product at place concerned. Close the lid after use. When use again, repeat the steps above.
Product Warnings
For external use only.Do not take orally or apply to skin. Wash your hands with clean water after use. If product comes into your eyes, rinse with plenty of water immediately. Seek medical advice if discomfort occurs.
Storage Condition
Store in a cool, dry place and away from direct sunshine. Keep out of reach of children.
Benefit
Natural ingredients, DEET Free. Repels biting flies, chiggers, deer flies, fleas and stable flies