五塔標 行軍散 (9g)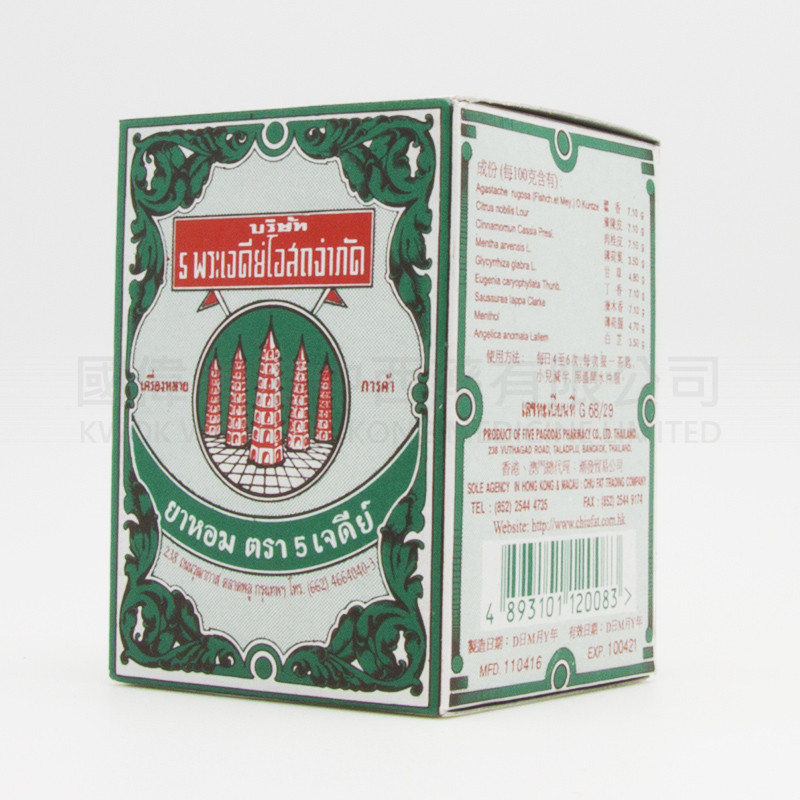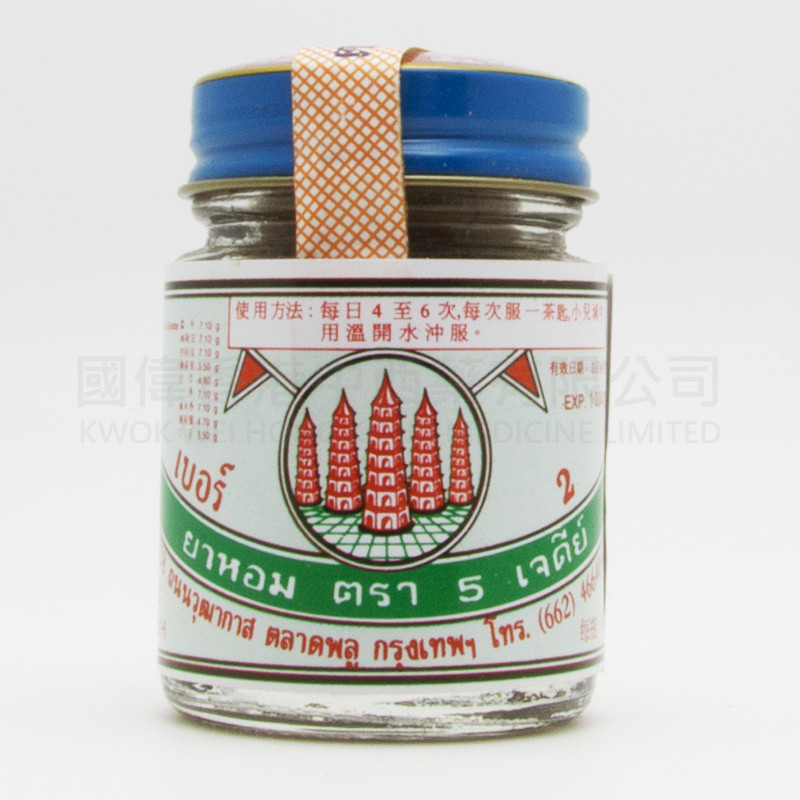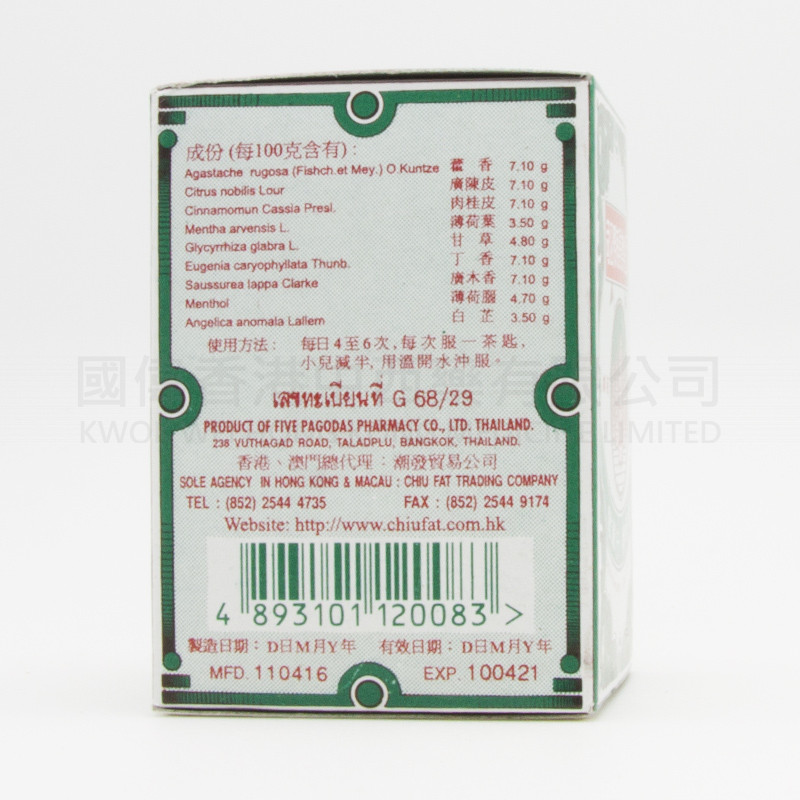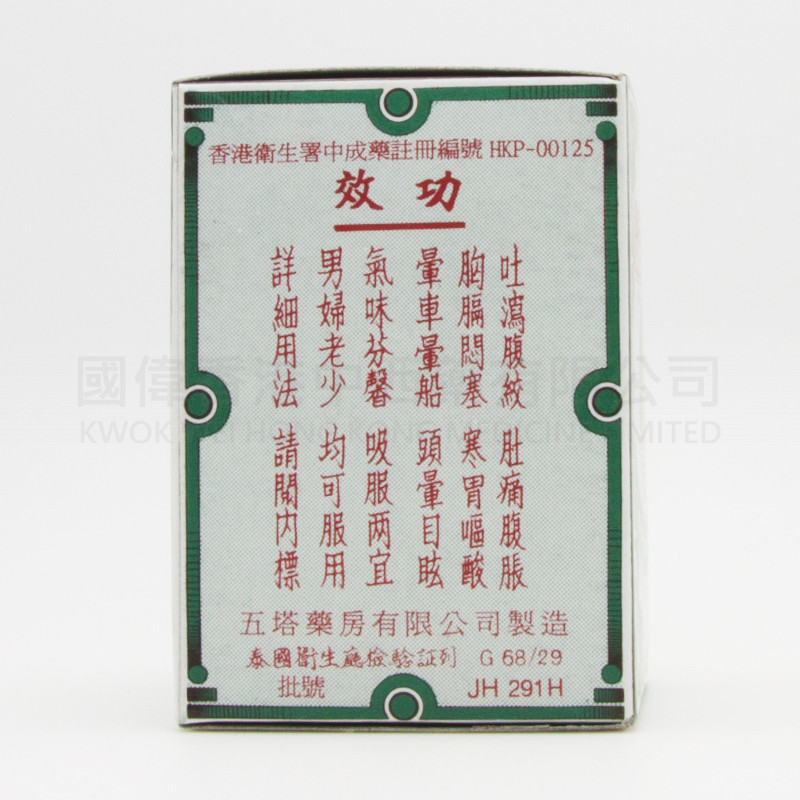 effect:
Vomiting seasickness, dizziness, smell Fenxin, inhalation of two should, men and women can take, for detailed usage, please refer to the internal standard.
Ingredients:
Agastache rugosa (Fishch. Et Mey.) O. Kuntze Agastache rugosa 7.10g
Citrus nobilis Lour
Cinnamomum Cassia Presl 7
Mentha arvensis L. mint leaves 3.50 g
Glycyrrhiza glabra L. licorice 4.80 g
Eugenia caryophyllata Thunb 7.10 g
Saussurea lappa Clarke
Menthol
Angelica anomala Lallem Angelica 3.50g
Usage: 4 to 6 times a day, each serving a teaspoon, children by half, with warm boiled water.