Capital Tempie Brand Strong Jian Bu Hu Qian Wan (300 capsules)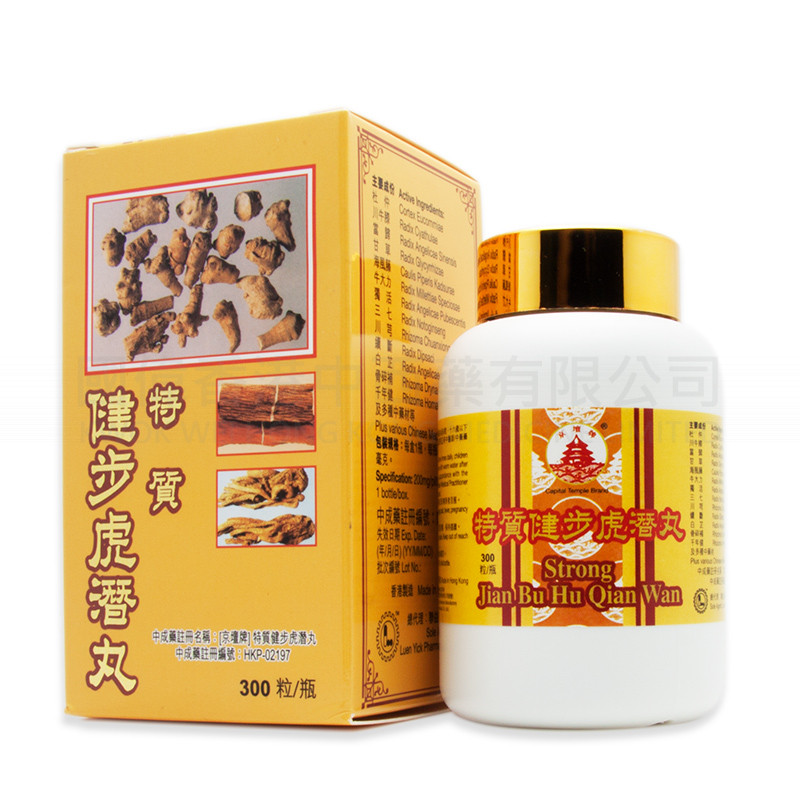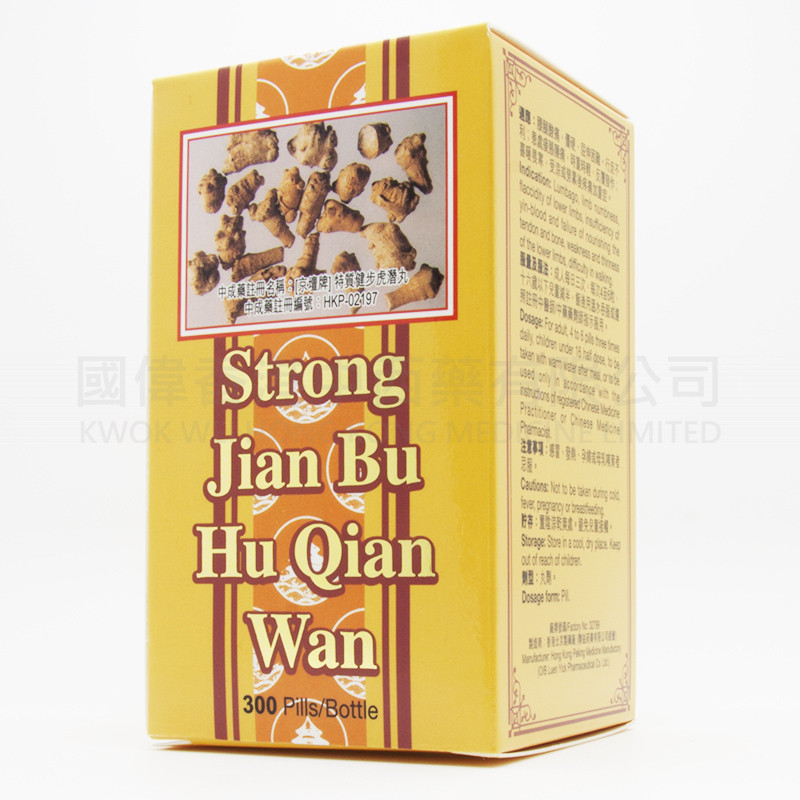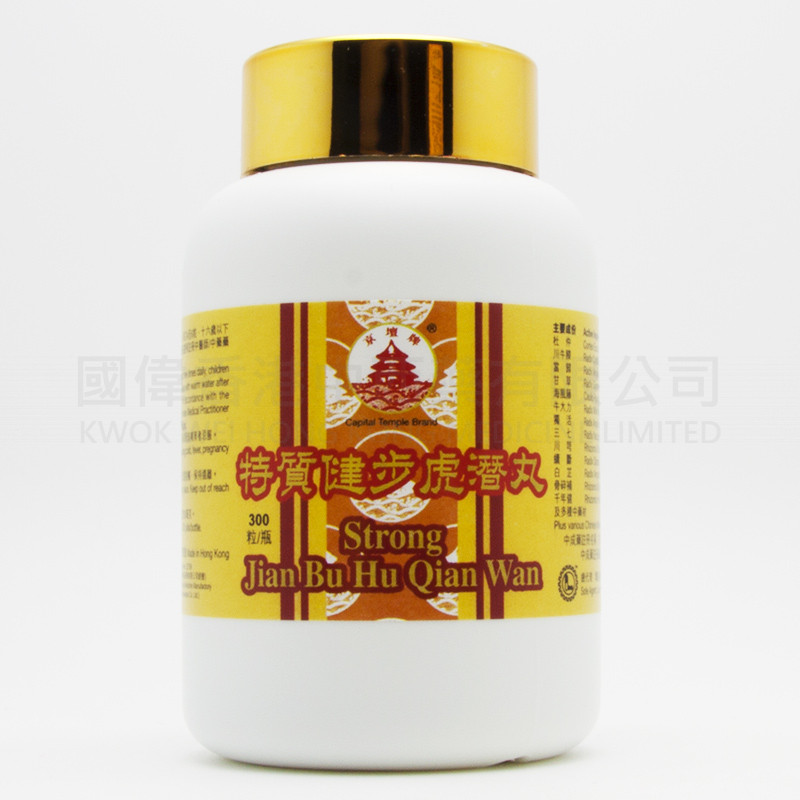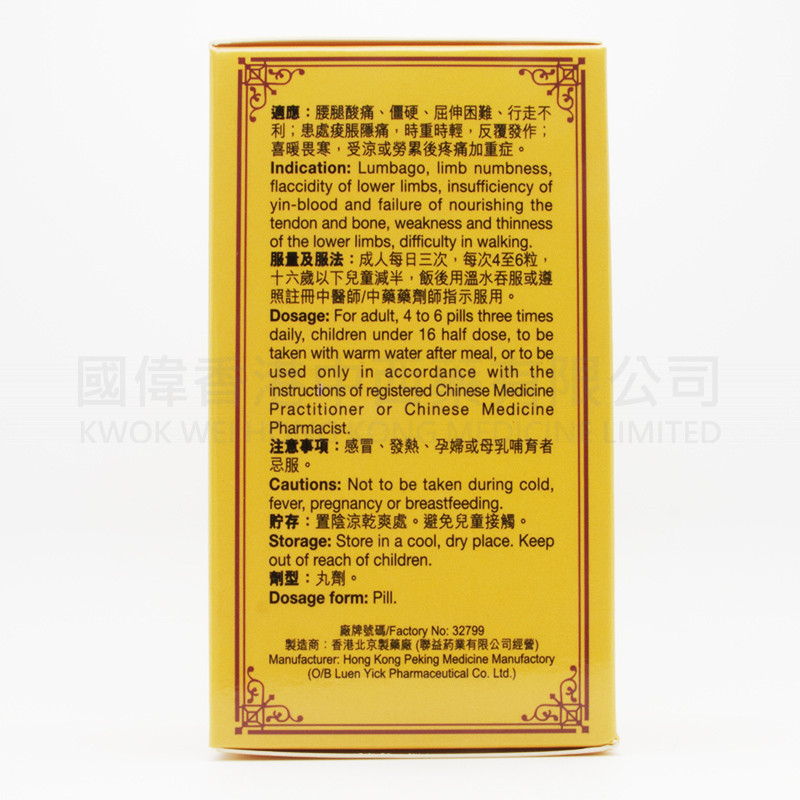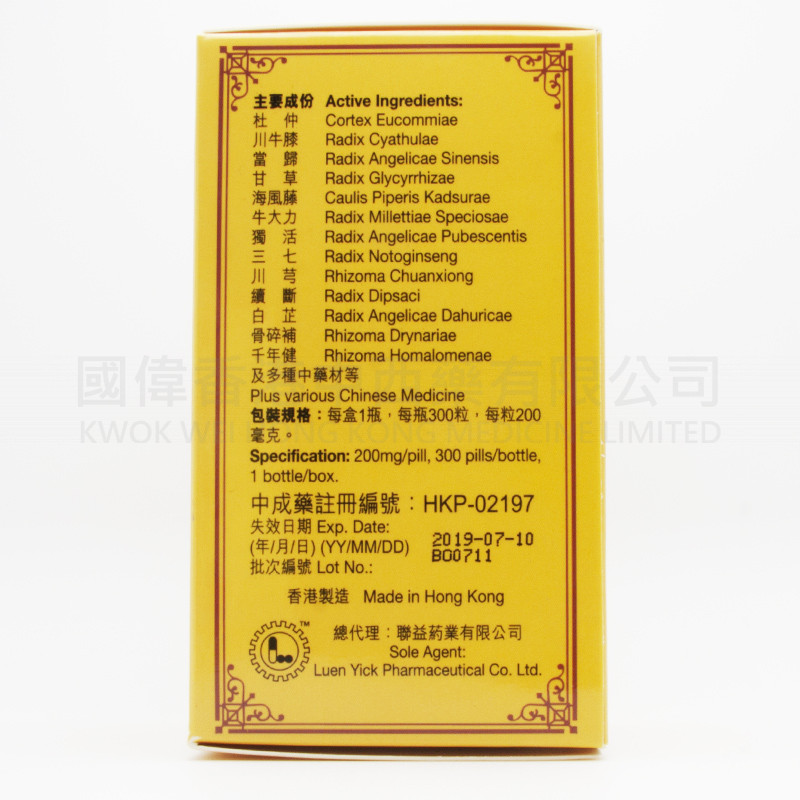 Capital Tempie Brand Strong Jian Bu Hu Qian Wan (300 capsules)
Eucommia to Wujiapi of nourishing liver and kidney, kidney water foot can fire, liver blood and can raise the bar, eucommia, Loranthaceae qiangjinjiangutang. The drug interactions, which can simply and tonifying the liver and kidney, strong waist and weak. Blood stasis, strong bones.

Suitable: back pain, stiffness, flexion and extension difficulty walking, unfavorable area pain, heavy light, recurrent, warm chills, cold or aggravated after toiling.
Function: Qufengchushi, relieving pain, Shujin, tonifying the liver and kidney, activating blood and analgesia.
Usage: Chengri three times a day, every 4 to 6 capsules, children under sixteen years old half, taken with warm water or prescribed meal.
Made in Hongkong