MUSRUBO HEAT RUB CREAM (108g)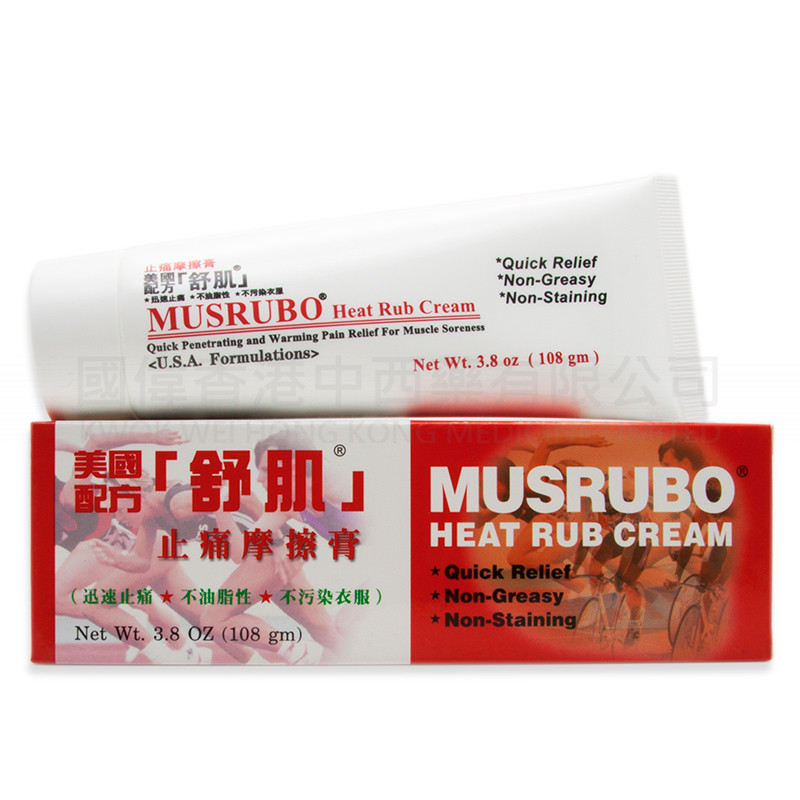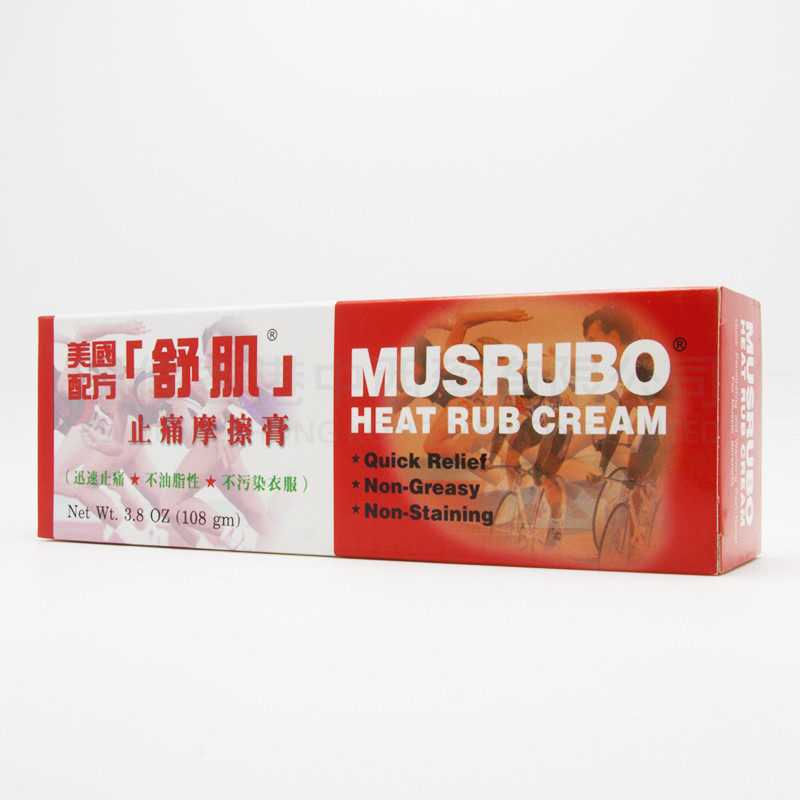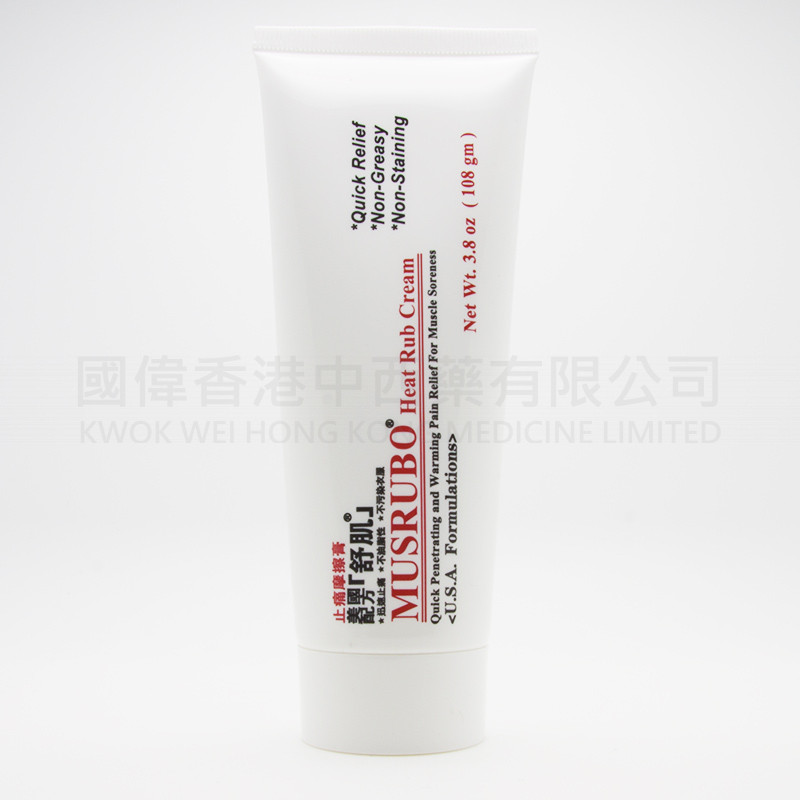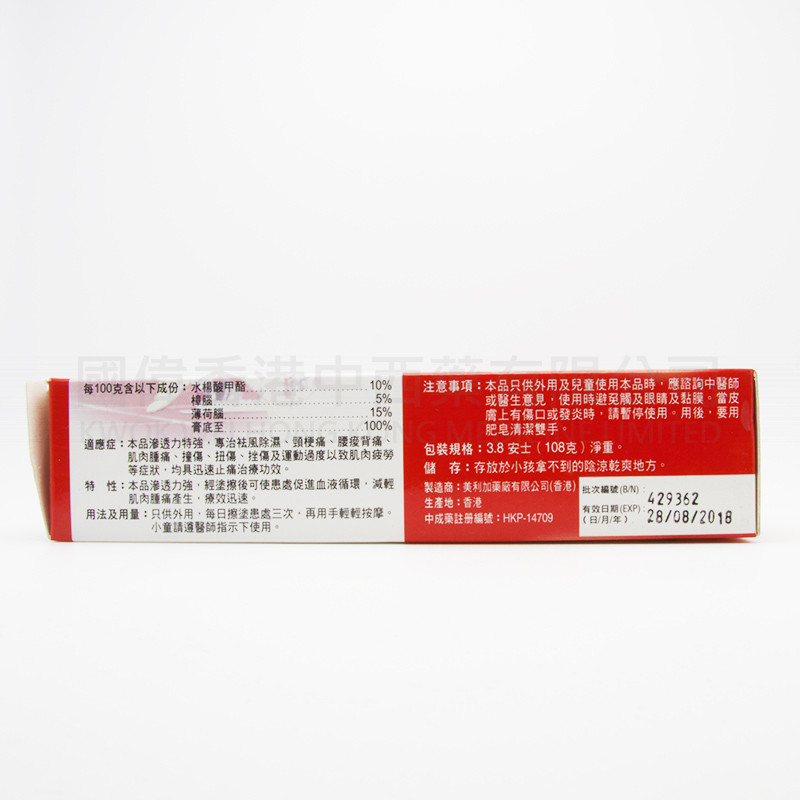 MUSRUBO HEAT RUB CREAM (108g)
The formula is your best choice to end diastolic muscle muscle and the various parts of the treatment, to relax the muscle soreness and muscle injury in the fastest and the most short time, each joint of the body caused by pain, muscle sprain, muscle pain, neck pain, muscle pain and other long bones, the most effective

Applicable: Qufengchushi, sprain, muscle soreness, muscles of neck pain, muscle pain, long bones.
Function: Strong penetration, promote blood circulation, relieve muscle pain, rapid curative effect.
Usage and dosage: Smooth out the appropriate amount of the appropriate amount of massage, gently massage the pain until evenly. 3 times a day, the effect can last for several hours.
Hong Kong Made