NAN LIEN Chuifong Toukuwan (60 capsules)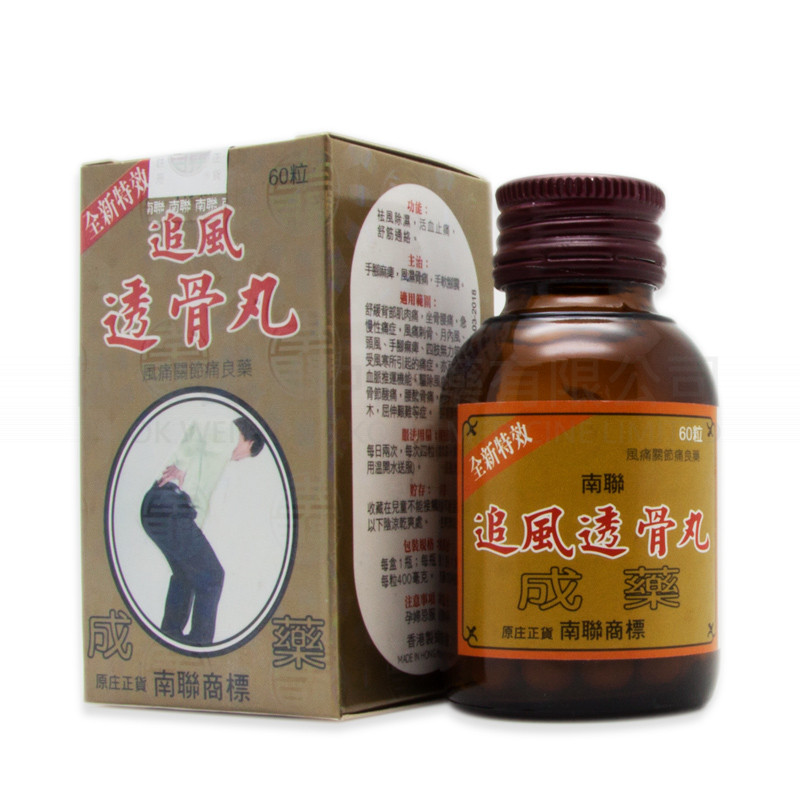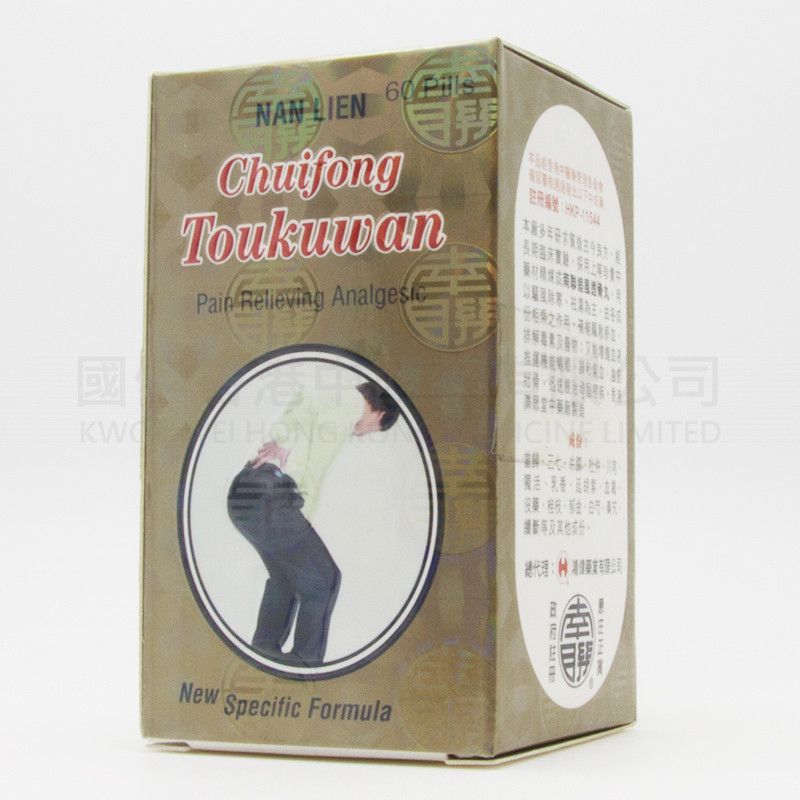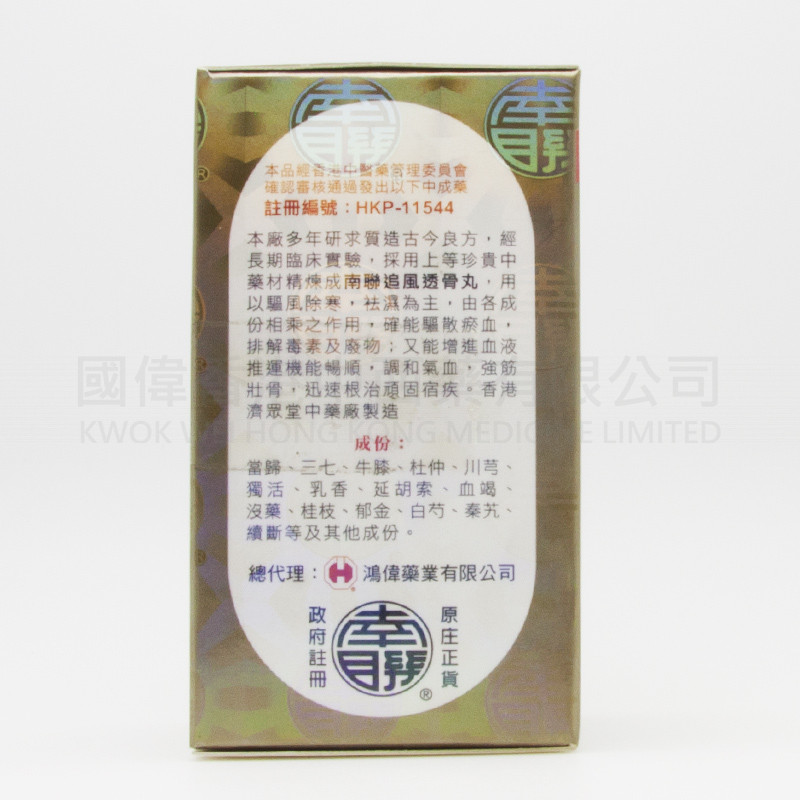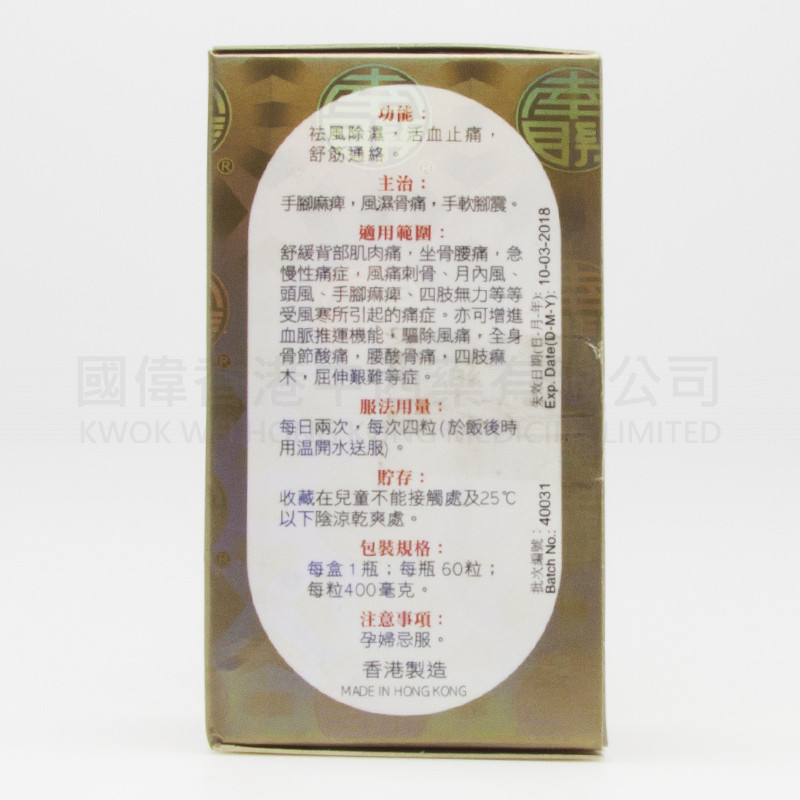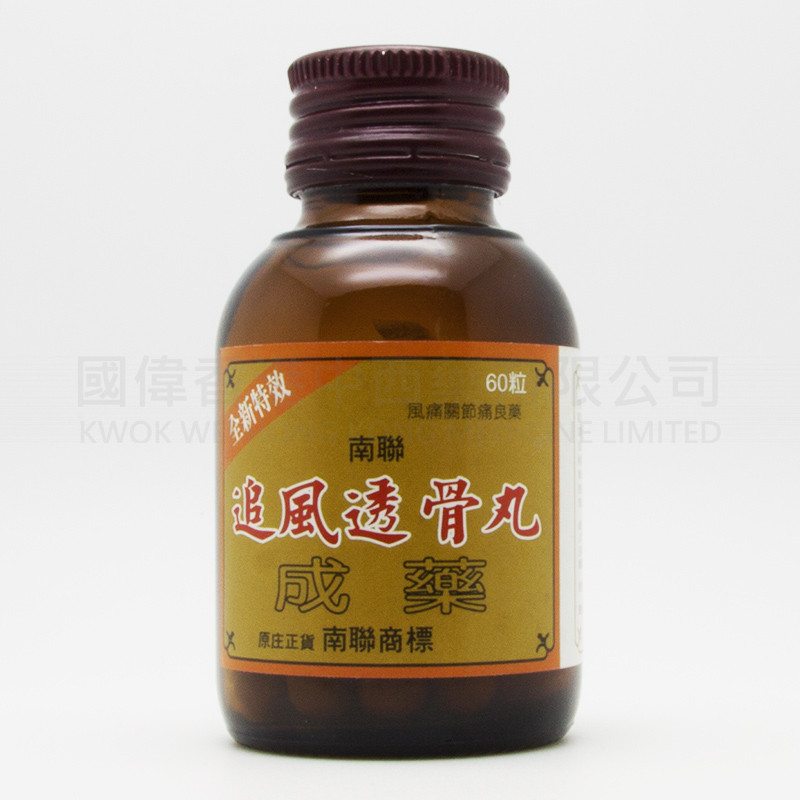 NAN LIEN Chuifong Toukuwan (60 capsules)
Rheumatism is wind, cold, wet by the appearance of three evil invasion, to be congenital or traumatic, lack of physical fitness, blood loss and other reasons but also make the general pathogenic, soil moisture, suffering from this disease with many. The infection of this disease, such as the wind evil invasion, the pain go unstable, such as cold evil invasion, then bursts of pain: wet evil invade, local pain

in rheumatism: if the skin, skin paralysis, such as blood, blood Tao and discoloration. Into a muscle, the muscle is petrified, invade the bones, bone pain, and difficult to lift. Prenatal postpartum women can become pathogenic wind, April, men excessive sexual intercourse, causing kidney failure, septicemia, pathogen is rheumatism and arthralgia walk all over the body, from all causes of rheumatism.
Suitable: hands and feet numbness, rheumatism, soft foot shock.
Function: Qufengchushi, Shujin Huoxue Zhitong.
Usage and dosage: two times a day, four capsules each time.
Made in Hongkong