HO Chai Kung Analgesic Tablets (12 Tablets)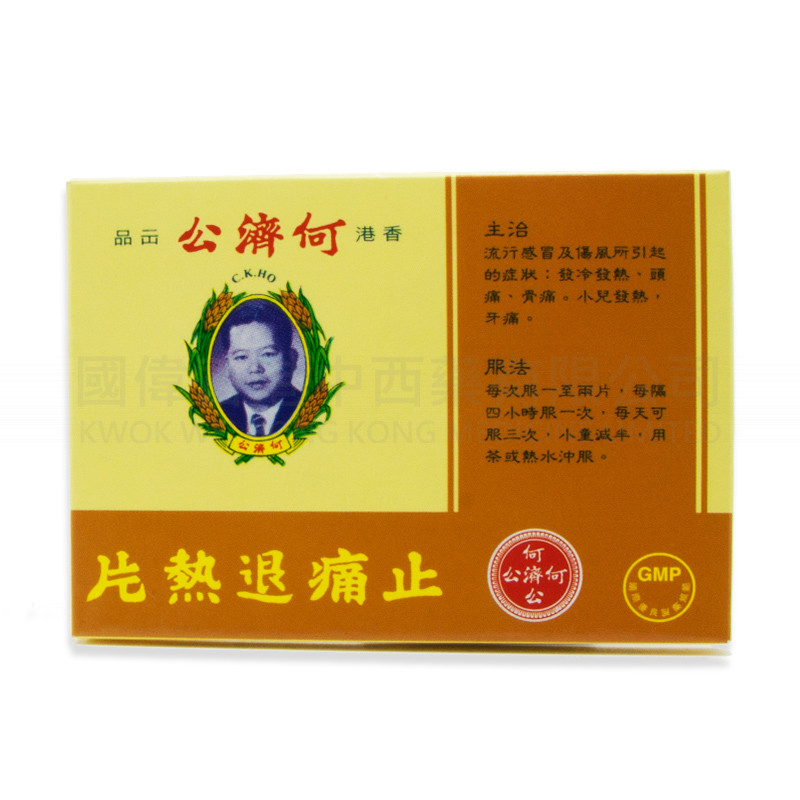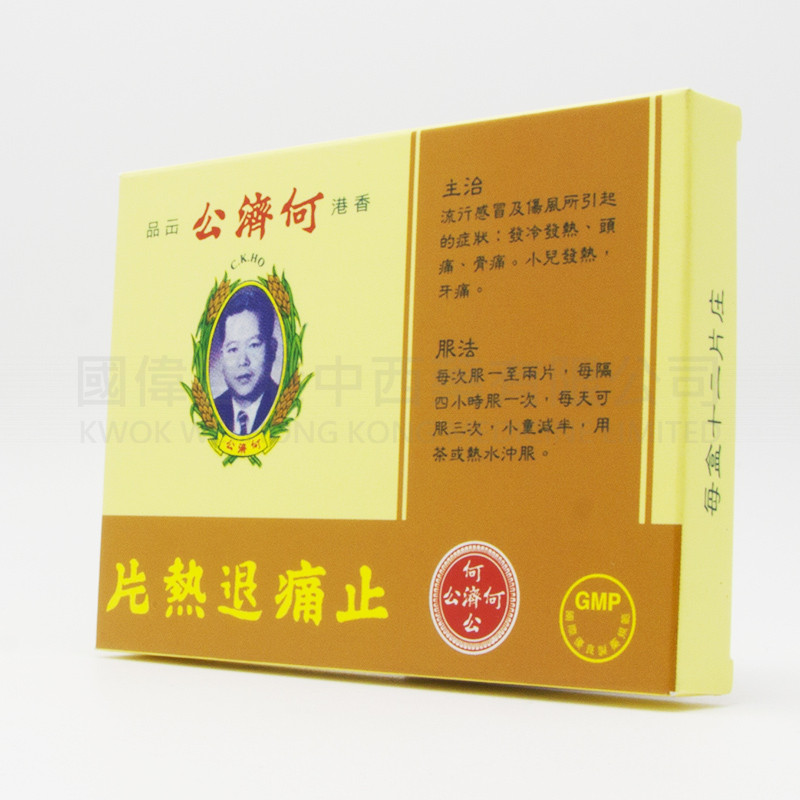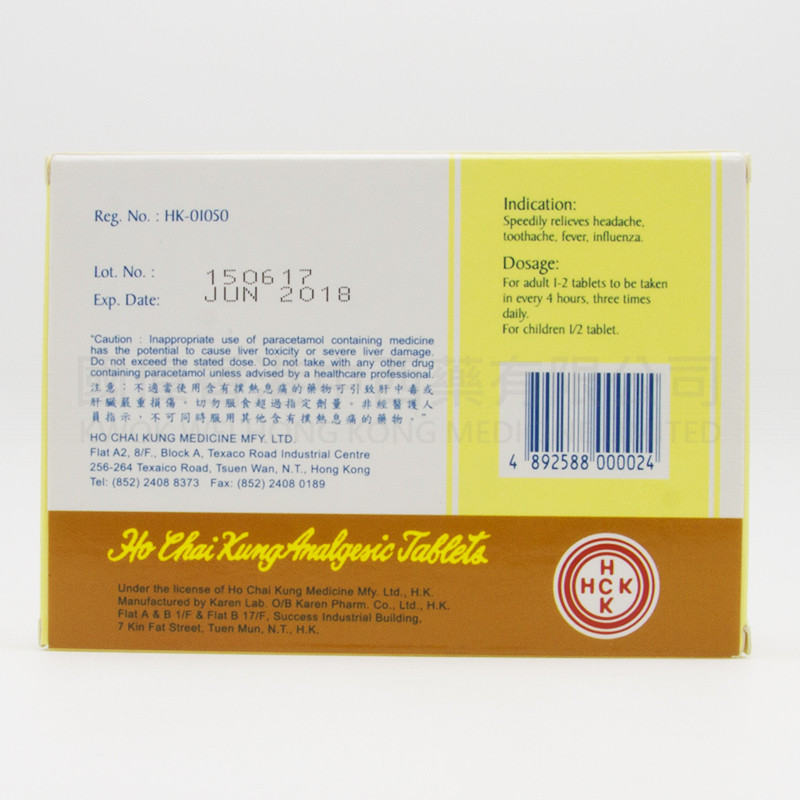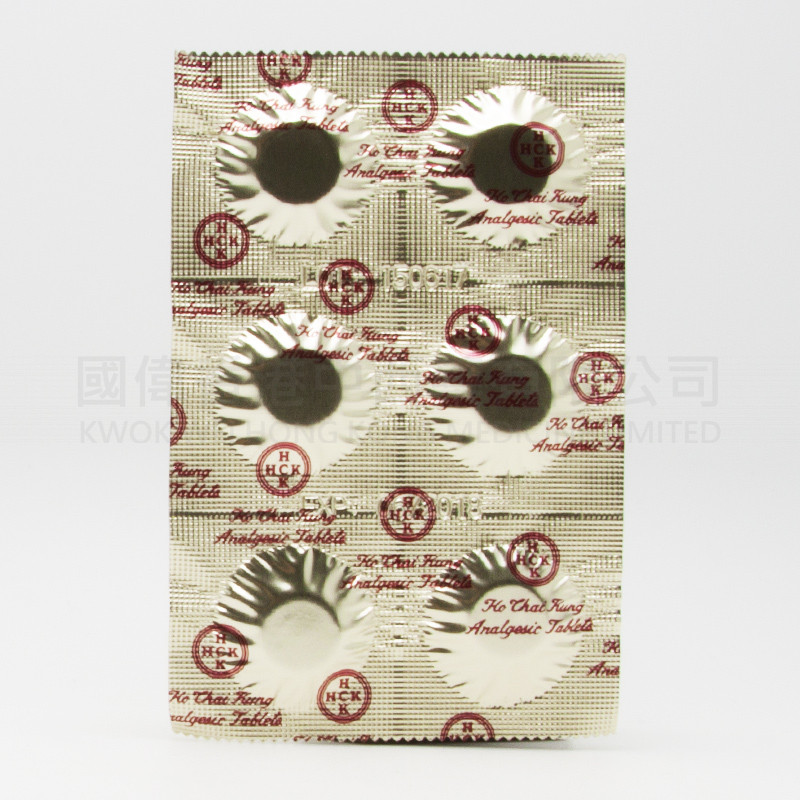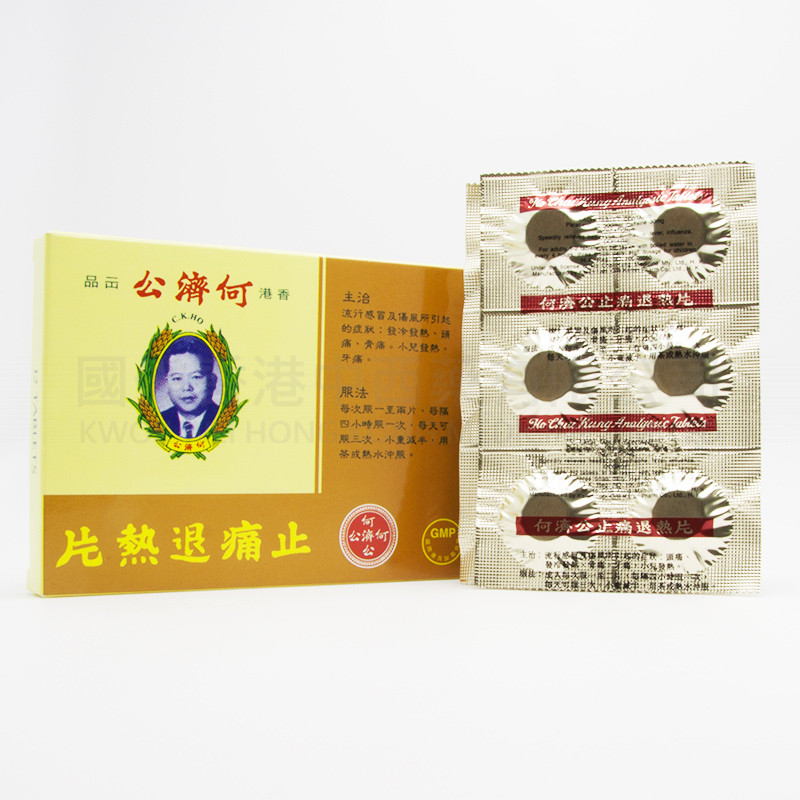 -29 %





HO Chai Kung Analgesic Tablets (12 Tablets)
Jigong medicine founder He Fuqing development and production in 1936, formerly known as the ""Death Star pain"", has been decades of history. Folk ""Jigong, Jigong, pain not five minutes"" reputation, selling the country and Southeast Asia and other countries. Sales volume ranks first in the national medicine powder, has become one of the pillar products factory. 1985, 1990 by the title of Guangzhou city quality products, in 1997 was named the Guangzhou brand name products"".

Applicable: Fever and headache caused by a cold. Remission of mild pain, such as joint pain, nerve pain, muscle pain, migraine, toothache, menstrual pain.
Function: Antipyretic pain.
Usage and dosage: Take one to two tablets each time, once every four hours, three children, half a day, tea or hot water.
Made in Hongkong