Nin Jiom Yin Qiao San Concentrated Granules (4 packs)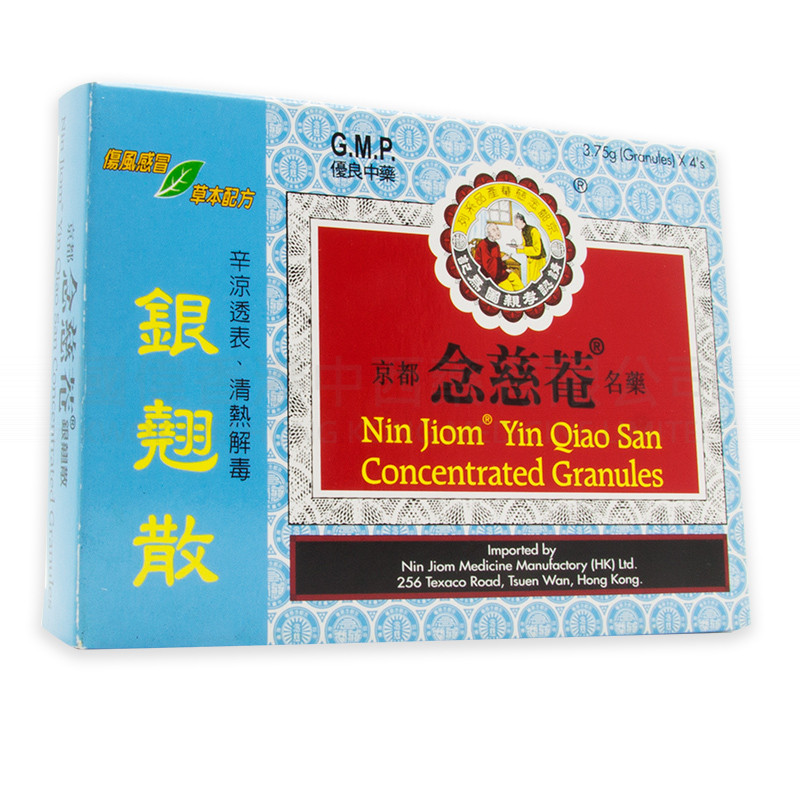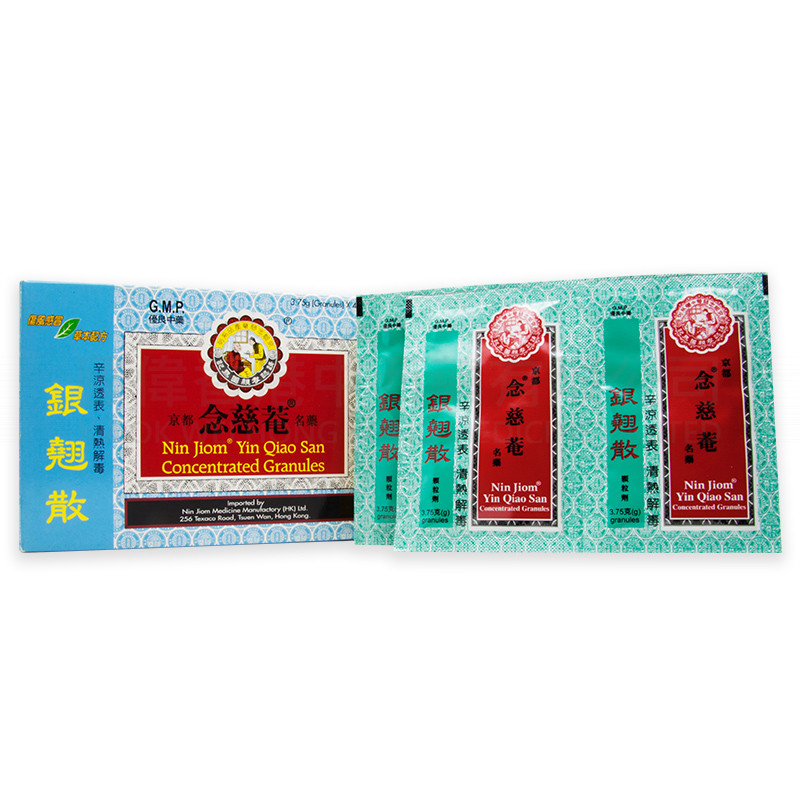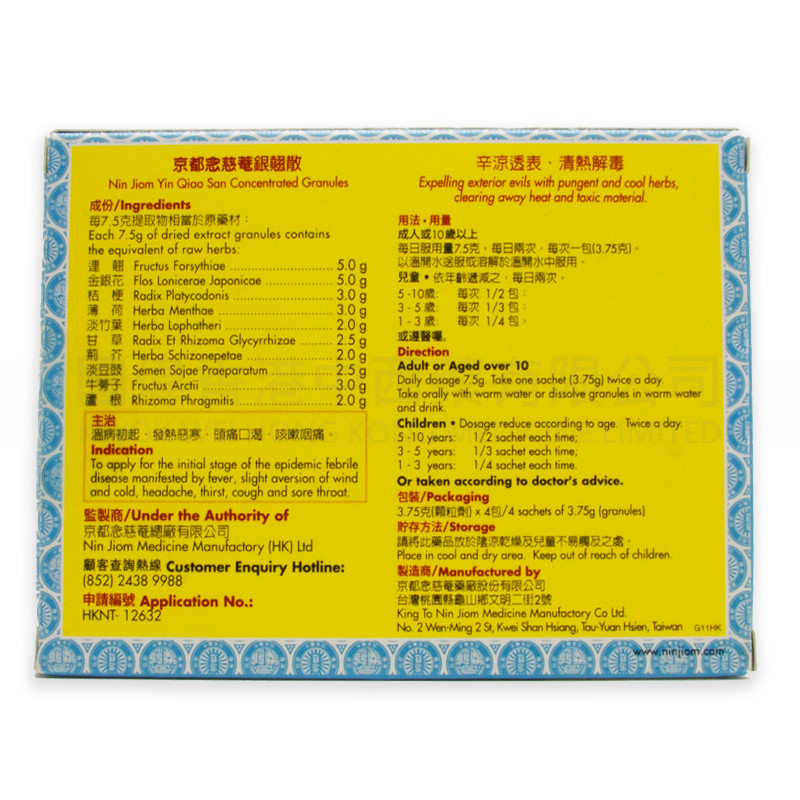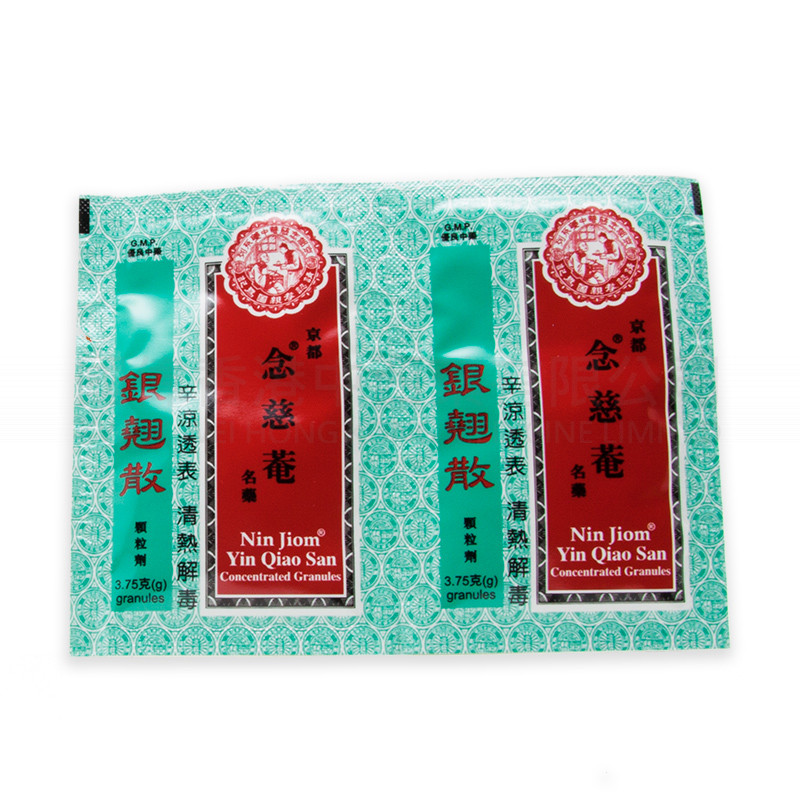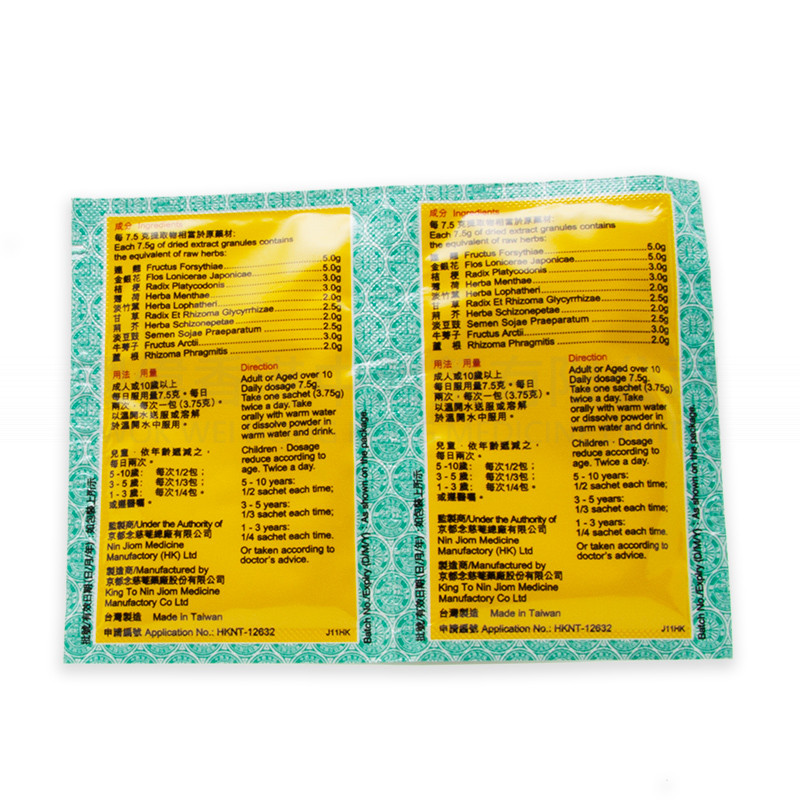 Nin Jiom Yin Qiao San Concentrated Granules (4 packs)
This product is YISHION's natural quality of Chinese herbal medicine, the strict quality control system. Flushing instant, convenient use. Easy to absorb, and retain the original flavor and efficacy. This product should be used for infection caused by inflammation of the symptoms or early cold, fever, headache, cough, chest tightness, sore throat.

Application: febrile disease early, fever with chills, headache, thirst, cough and sore throat.
Function: Xin cool through the table, clearing heat and toxic materials.
Usage and dosage: Adults or 10 years of age or older: take 7.5 grams per day. Two times a day, each time a packet (3.75 grams). With warm water to send clothes or dissolved in warm water to take. Children in accordance with the age of diminishing, two times a day. 5-10 years old: each 1/2 package; 3-5 years old: every 1/3 package; 1-3 years old: every 1/4 package. Or as directed by a physician.
Made in Hongkong