Bull Head Brand Feng Tong Ling (50 Capsules)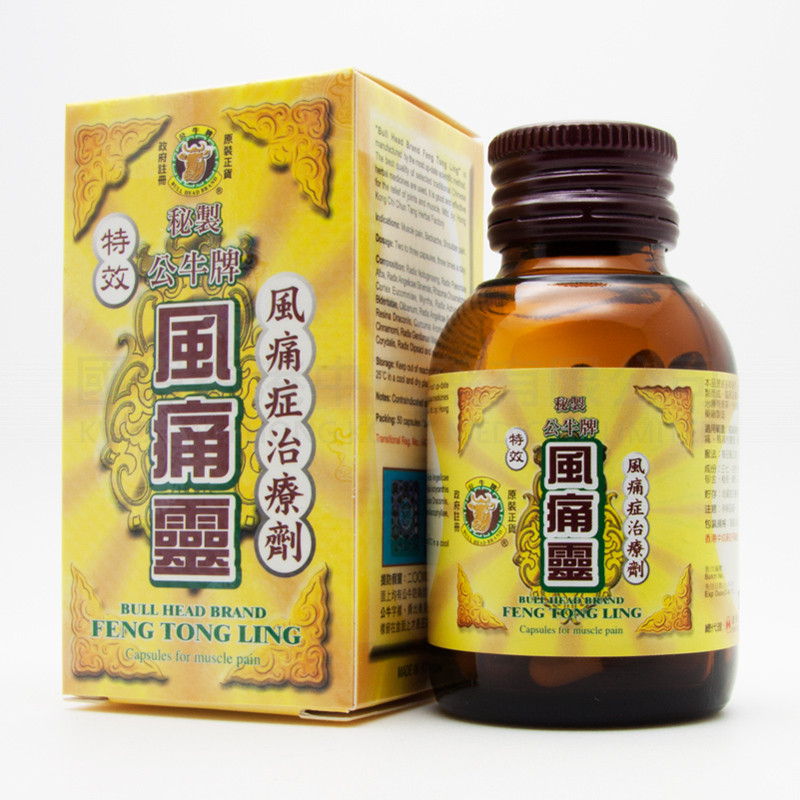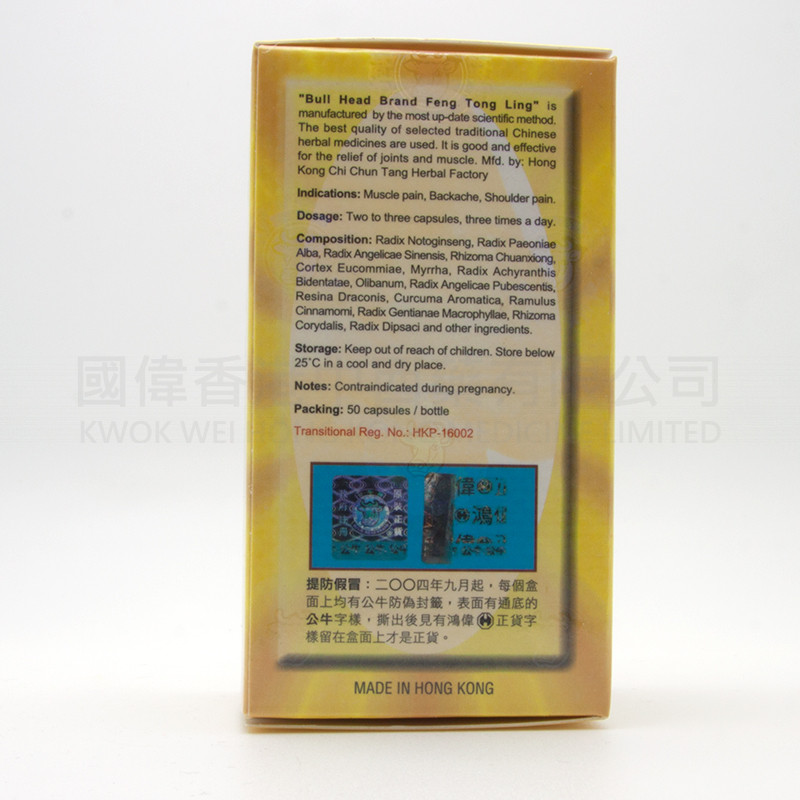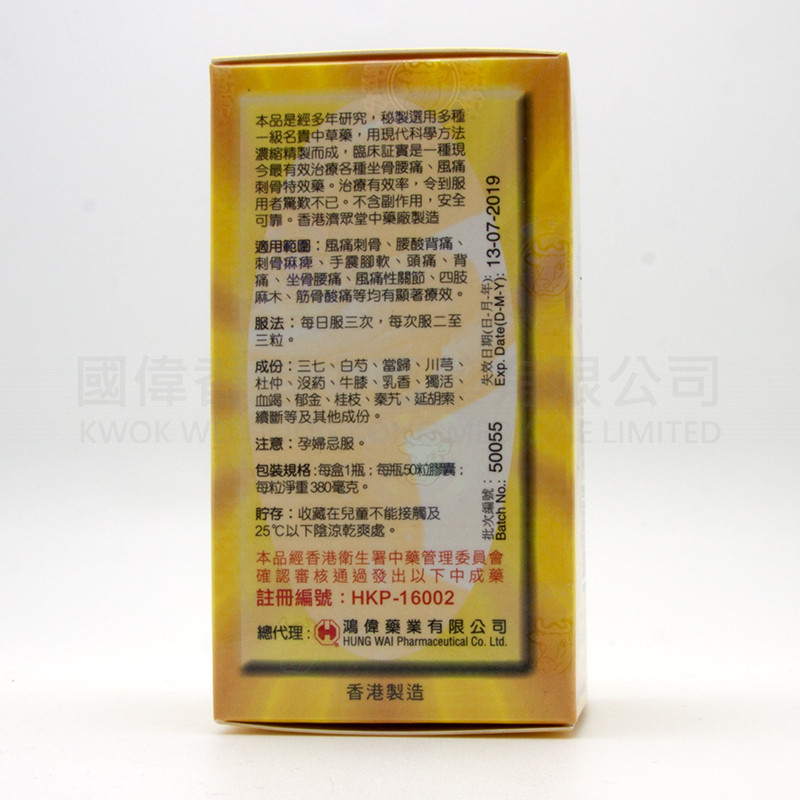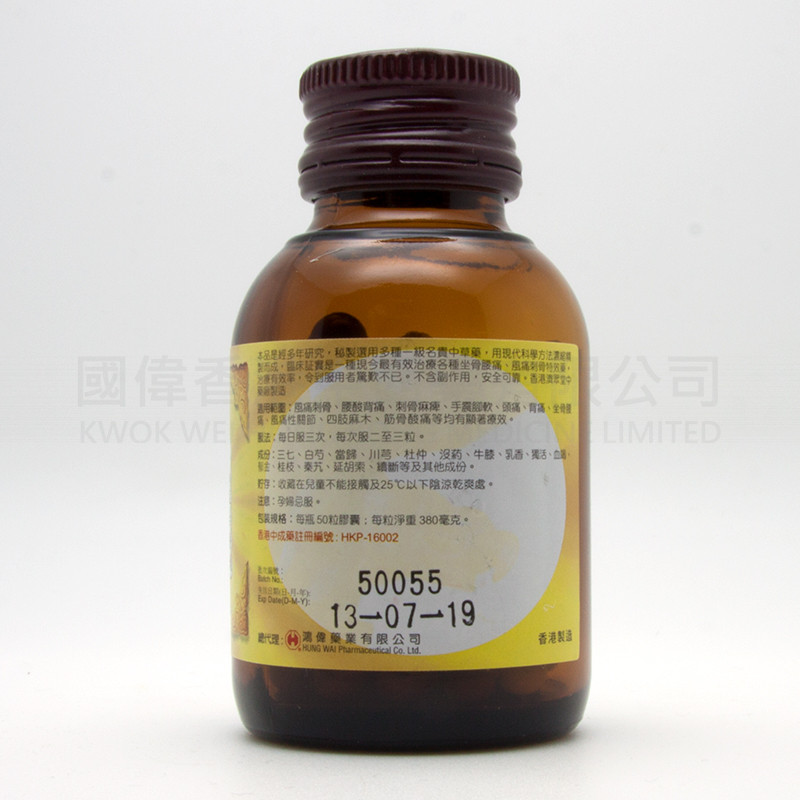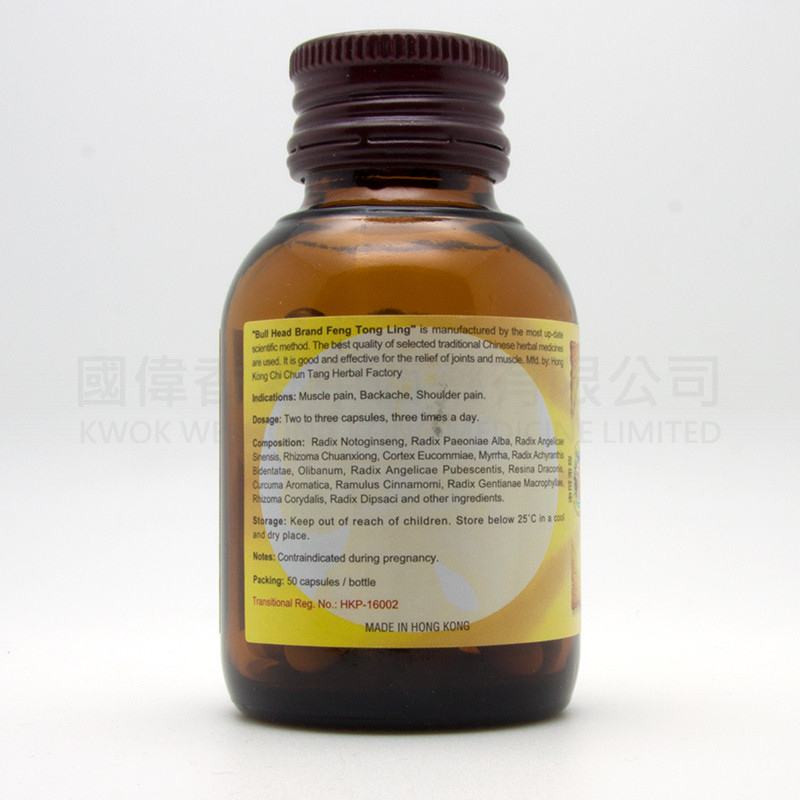 Bull Head Brand Feng Tong Ling (50 Capsules)
Functional indications: Bull brand wind pain Ling pain treatment agent
This product is through many years of research, the Secretary of the system selection of a variety of rare Chinese herbal medicine, with the modern scientific approach concentrated refined. Clinical verification is one of the most effective treatment for all kinds of sciatic pain, wind pain and bone pain. The efficiency of treatment, so that users do not have amazing, no side effects, safe and reliable.

Suitable: wind pain, backache, biting piercing paralysis, hand tremor Jiaoruan, headache, back pain, back pain, sciatic wind painful joint, numbness of limbs, aching muscles
Indications: hands and feet numbness, pain, soft foot shock
Function: Qufengchushi, Shujin Tongluo Huoxue Zhitong.
Usage: Usage: three times a day, each time take two to three capsules per box
Made in Hongkong