Mentholatum Decongestant - analgesic ointment (85g)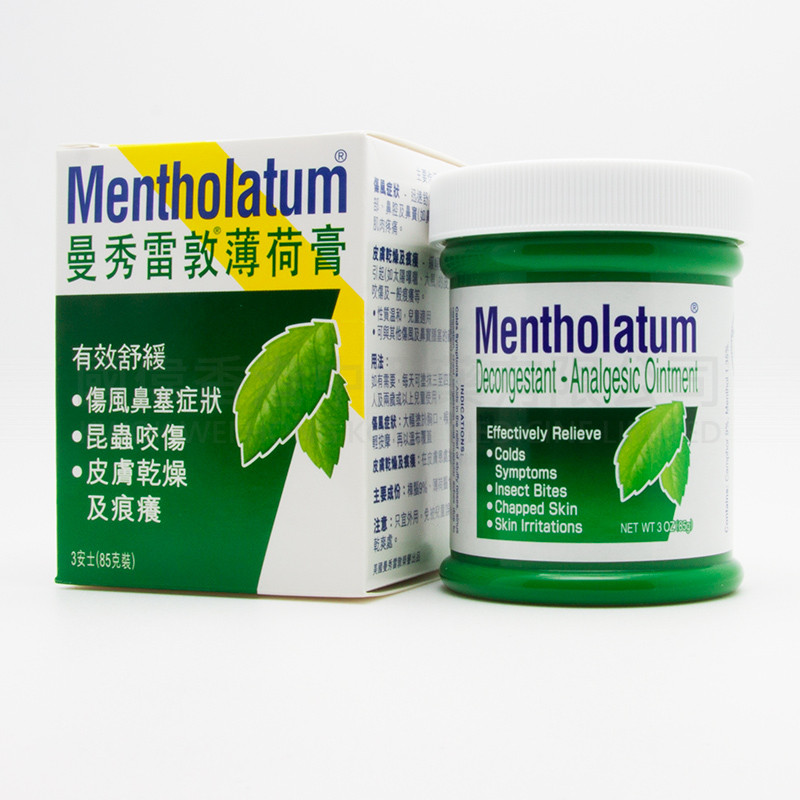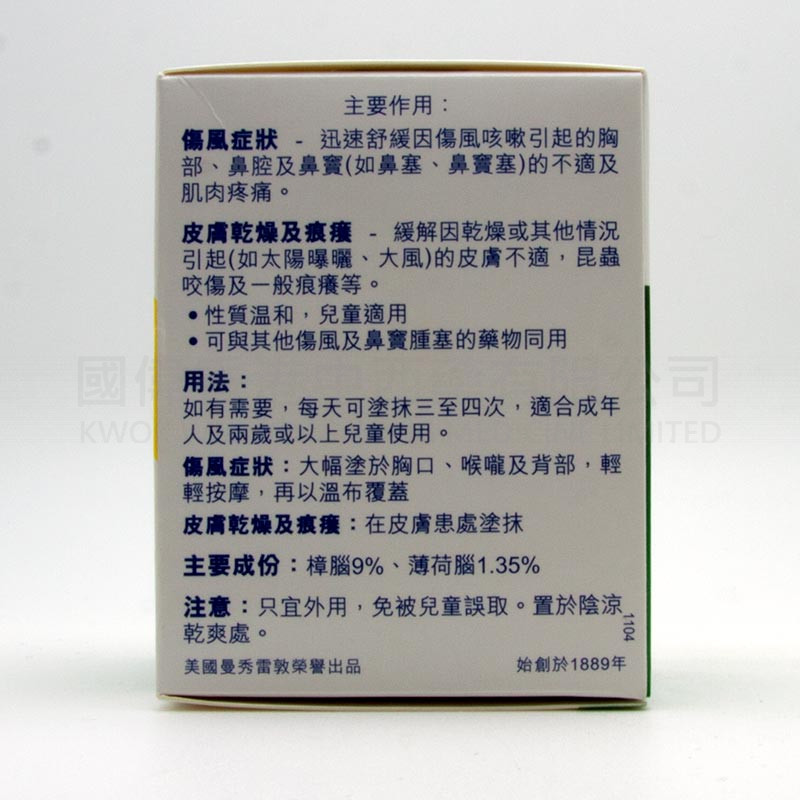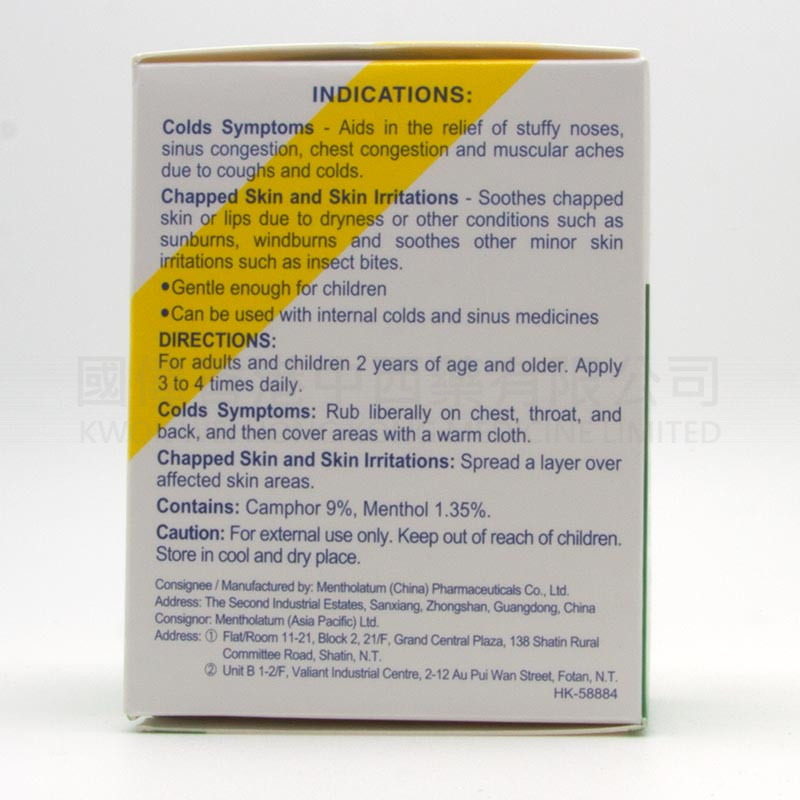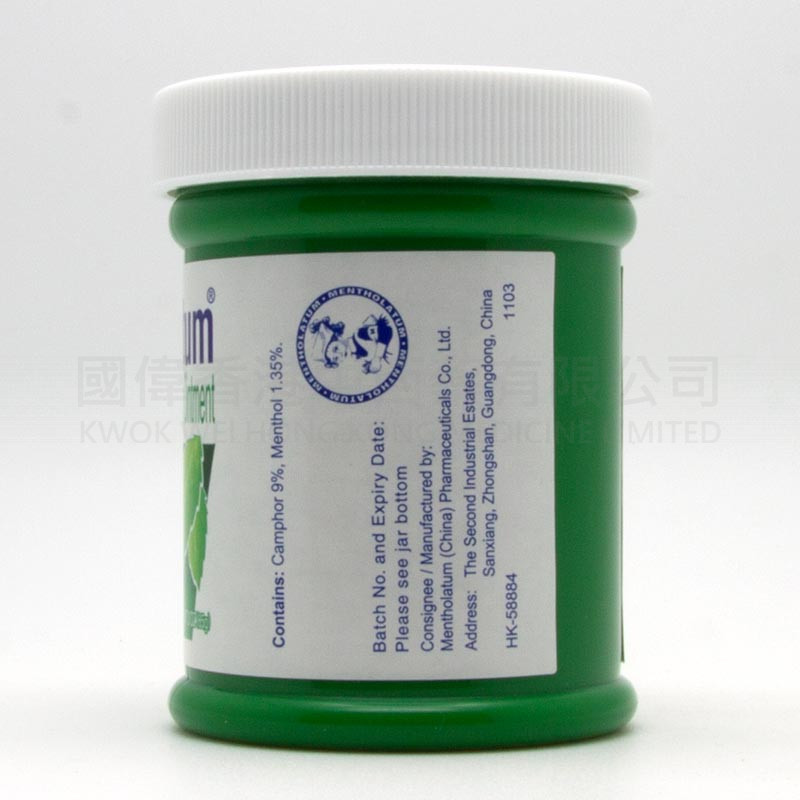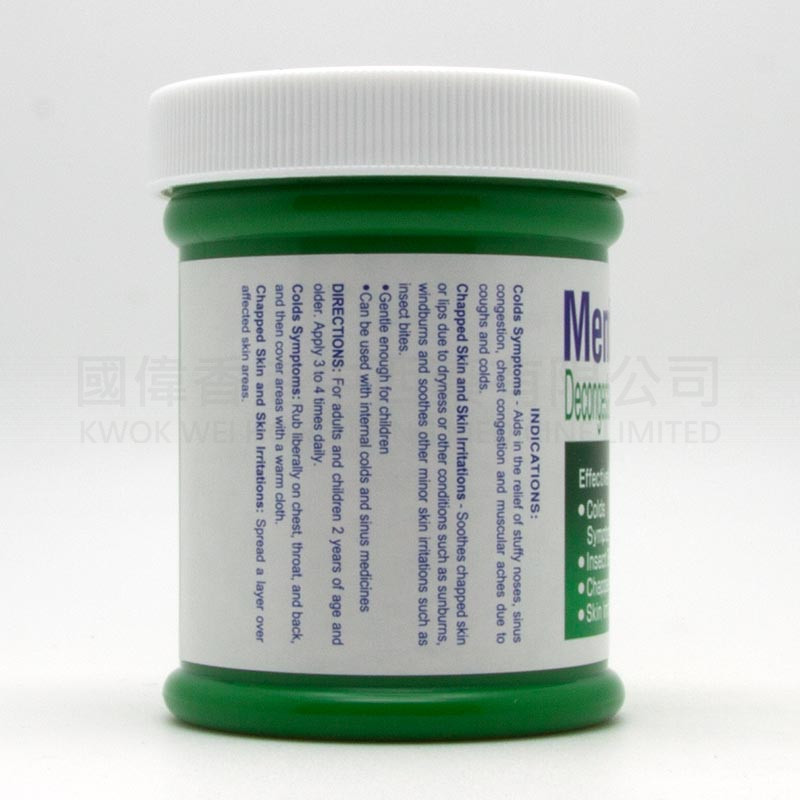 Mentholatum Decongestant - analgesic ointment (85g)

The Mentholatum company was founded in 1889, the products are popular in the world more than and 150 countries and regions. Mentholatum mint cream is the company's traditional products, after years of continuous research and improvement, its efficacy and role by the people of all walks of life praise for the modern family essential health drugs.
Suitable: stuffy nose mosquito bite cracked skin sunburn
Function: cold symptoms quickly because of discomfort and relieve cough, chest muscle pain caused by the nasal cavity and paranasal sinus.
Dry skin and itching - relief from dry or other conditions caused by skin discomfort, insect bites and general itching, etc.
Mild in nature, applicable for children.
Drug and other cold and swollen sinus plug in.
Usage and dosage: if necessary, apply three to four times per day, suitable for adults and children over two years old. Cold symptoms: a substantial coating on the chest, throat and back, gently massage with warm cloth cover. Dry skin and itching: smear on the affected part of the skin.
Made in China