Calcichew D3 (1000mg + 800IU) lemon-flavored chewable calcium (30 Tablets)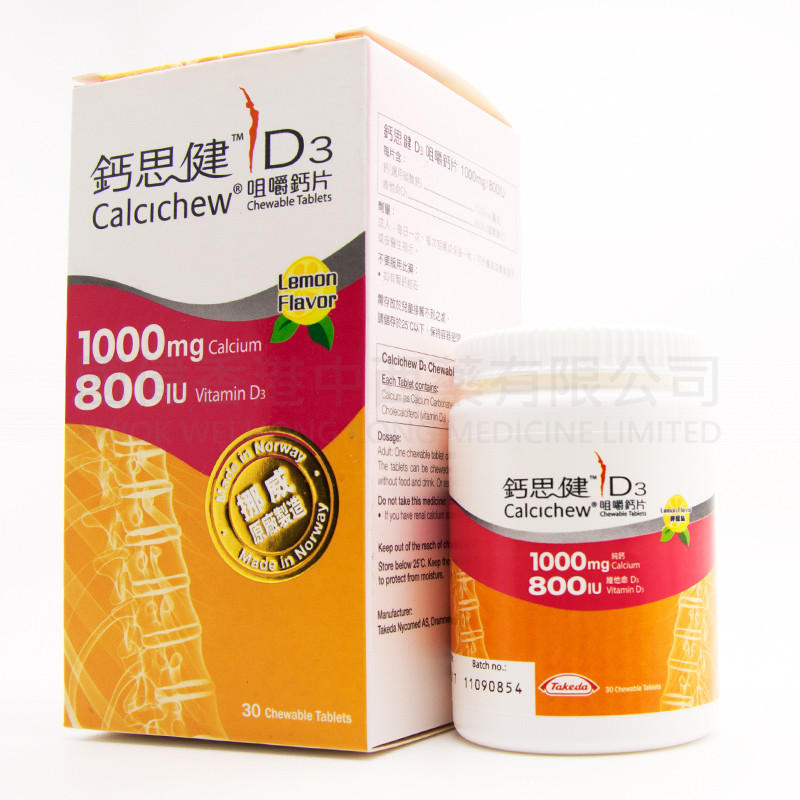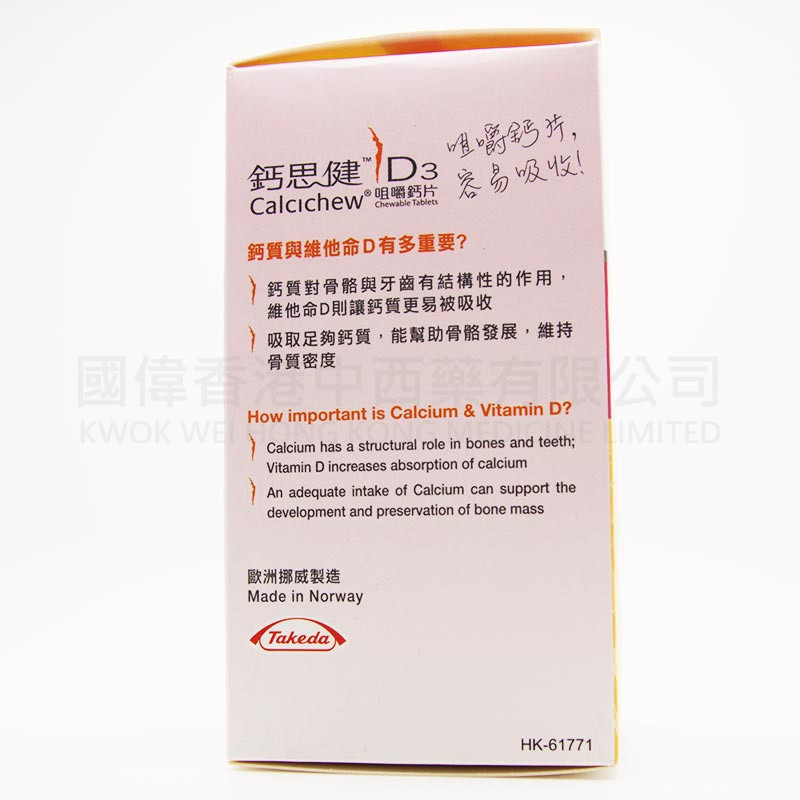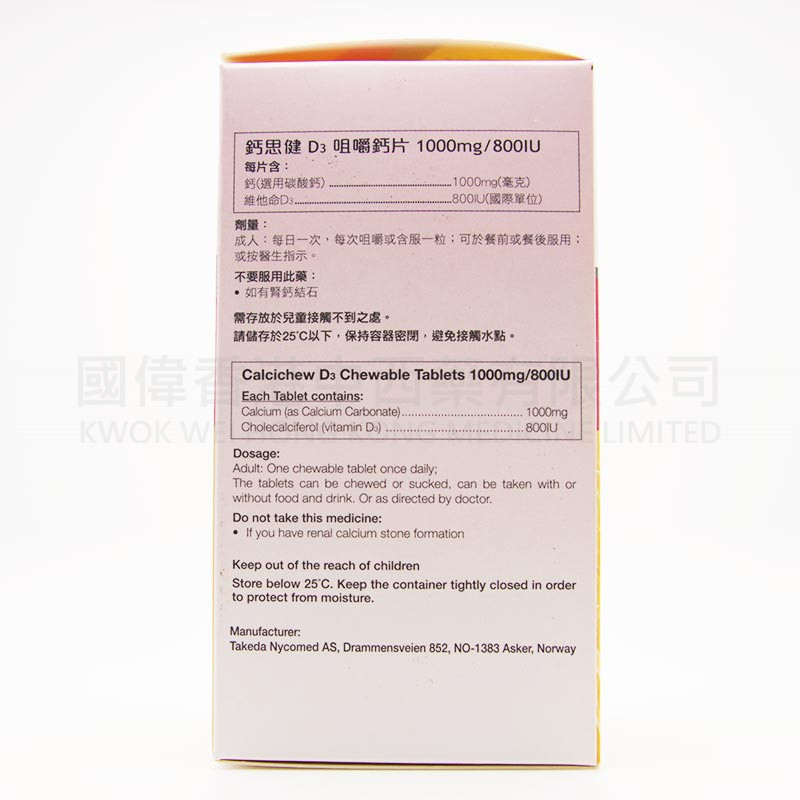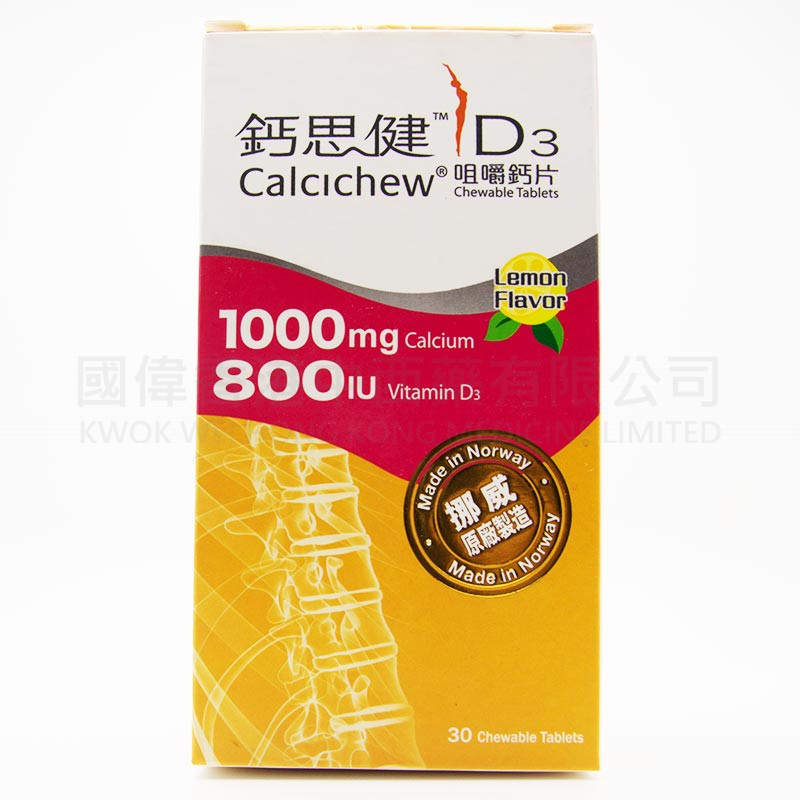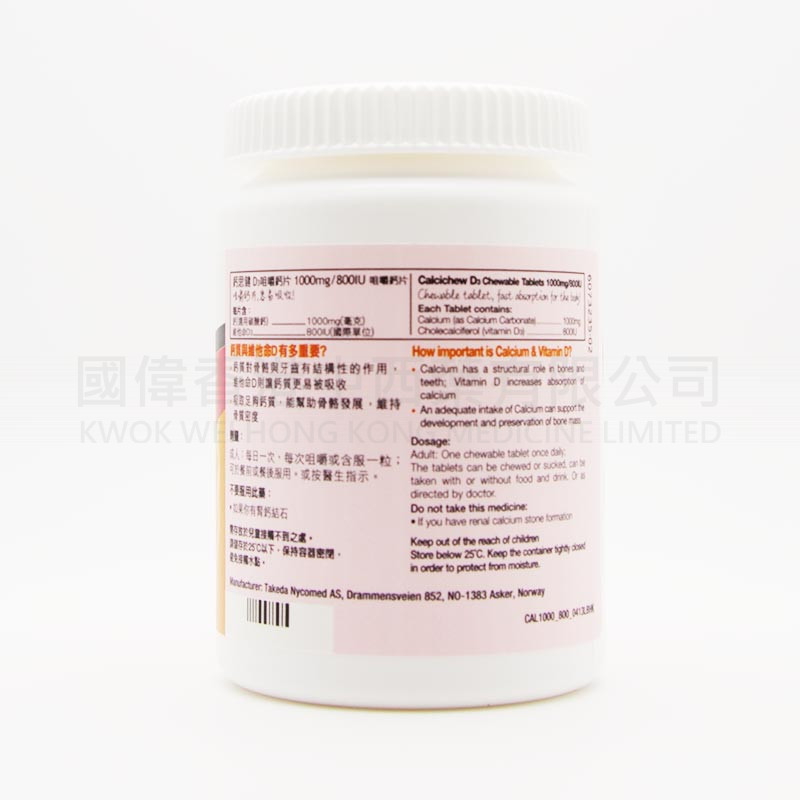 Calcichew D3 (1000mg + 800IU) lemon-flavored chewable calcium (30 Tablets)
Product name: Calcium Amed D3 (1000mg + 800IU) lemon-flavored chewable calcium
Packing: 30
Origin: Norway
Ingredients: Calcium --1000mg, vitamin D-800IU
Dosage: Adult, twice daily, each chew or buccal one, can be in before or after meals, or instructed by the doctor. (Do not take this medicine: if calcium kidney stones)
Calcium and vitamin D How important?
● calcium for bones and teeth have a structural role in vitamin D so that calcium is more easily absorbed
● absorb enough calcium to help bone development, maintain bone density
Storage: should be stored out of the reach of children place. Please be stored at below 25 ℃, Keep container tightly closed, avoid contact with water points.