Bonlife Garlican (90 Softgels)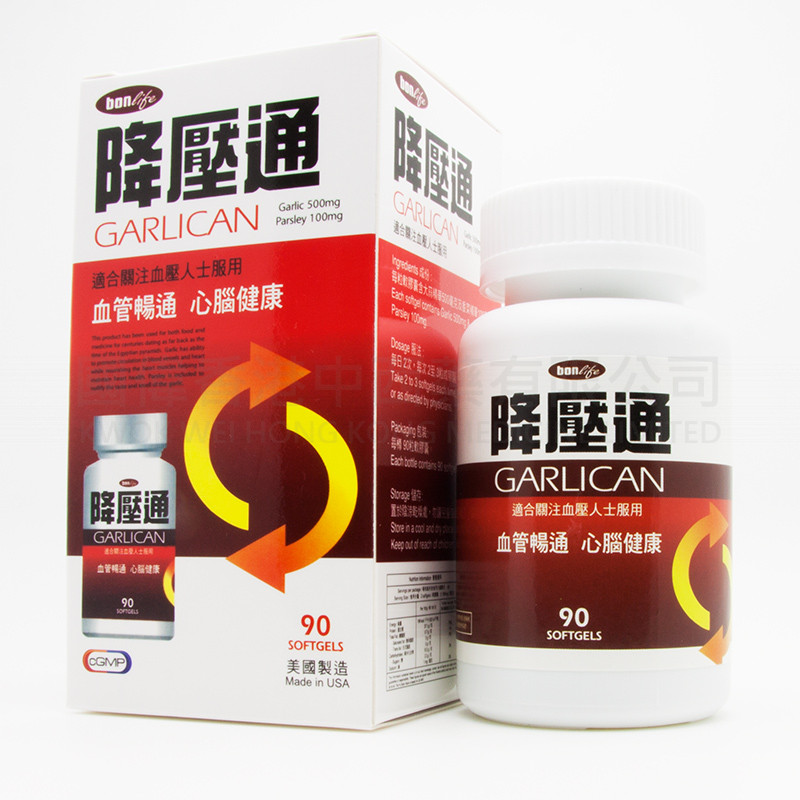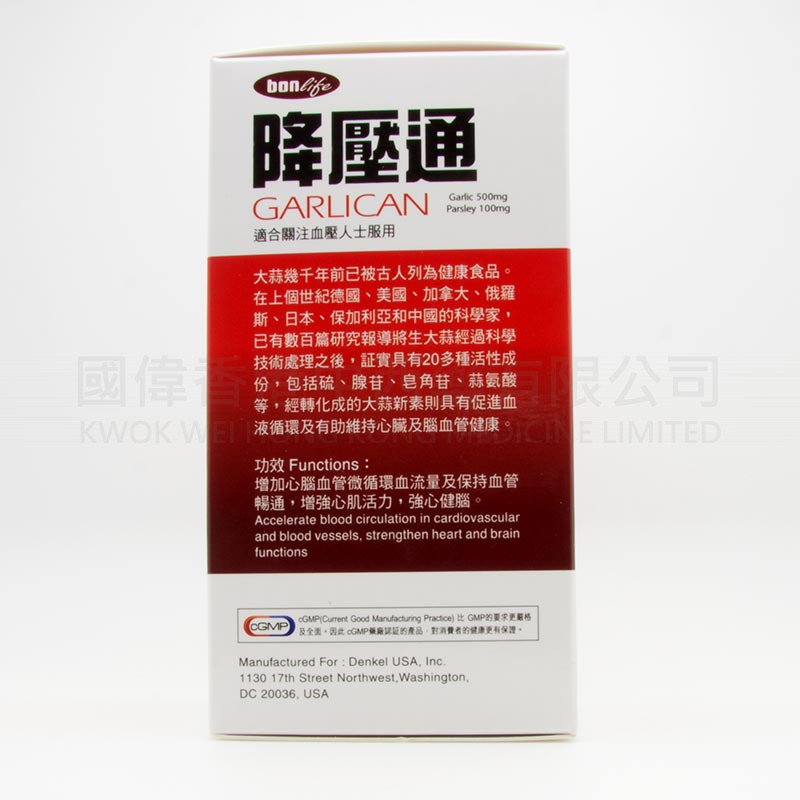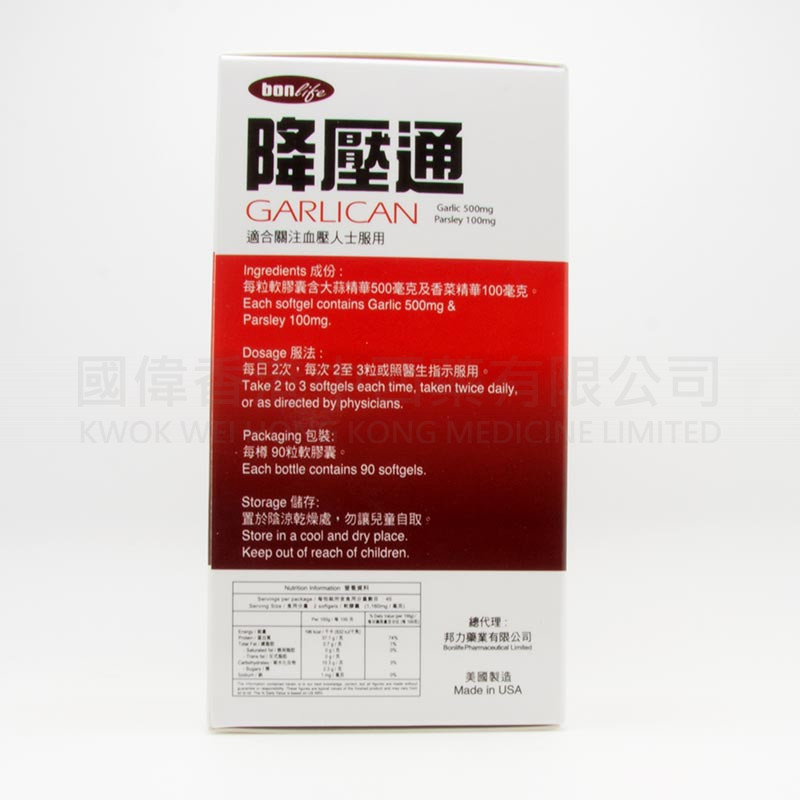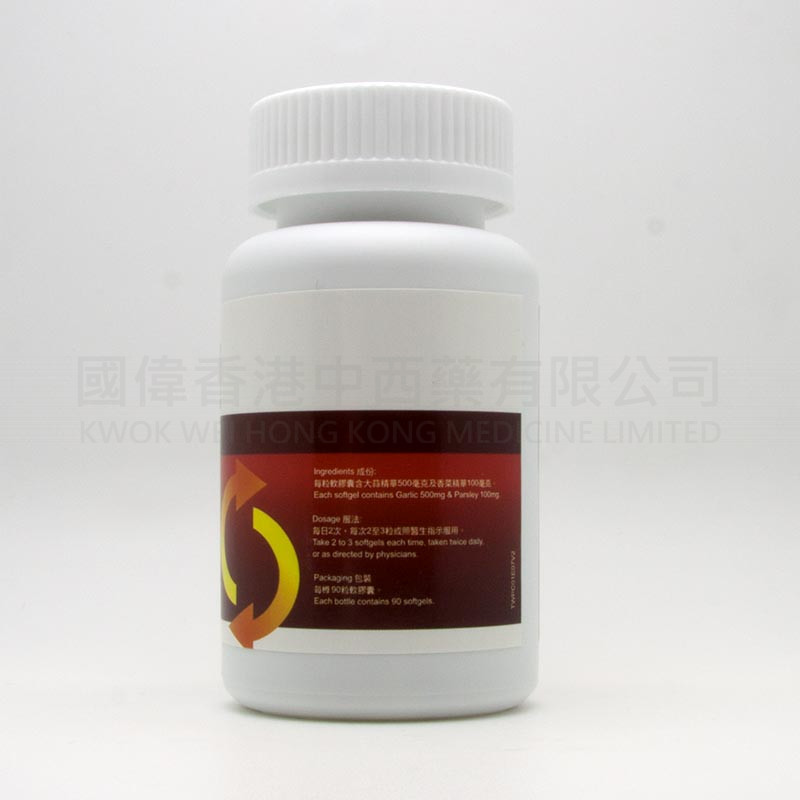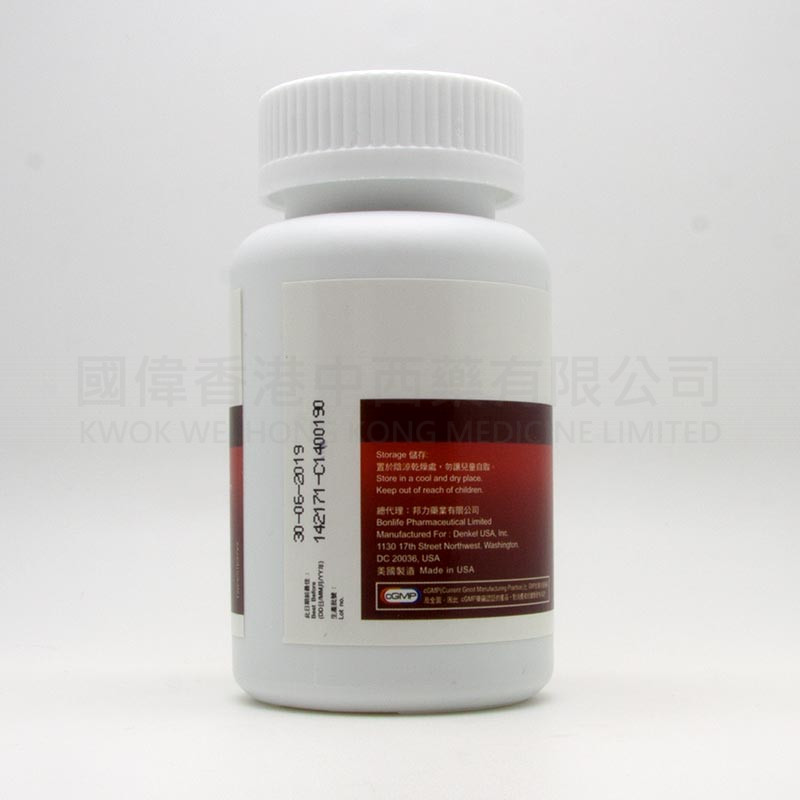 Bonlife Garlican (90 Softgels)
Garlic has been thousands of years ago the ancients as a health food. In the last century, Germany, the United States, Canada, Russia, Japan, Bulgaria and Chinese scientists, has hundreds of studies have reported that raw garlic after processing science and technology, has confirmed more than 20 active ingredients, including sulfur, adenosine, soap angle glycosides, alliin, etc., transformed into allitridin then promote blood circulation and helps maintain a healthy heart and brain blood vessels.
Effects: increased cardiovascular microcirculation blood flow and keep blood vessels open,
Enhance myocardial viability, cardiac brain.
Ingredients: Each soft capsule contains 500 mg of garlic cream and parsley cream 100 mg. Dosage: each 2-3 or according to doctor's instructions to take
Packaging: 90 soft capsules
Storage: Store in a cool dry place, do not let children seeking.
made in America