Po Wo Tong HOU TSAO SAN (10 bottles)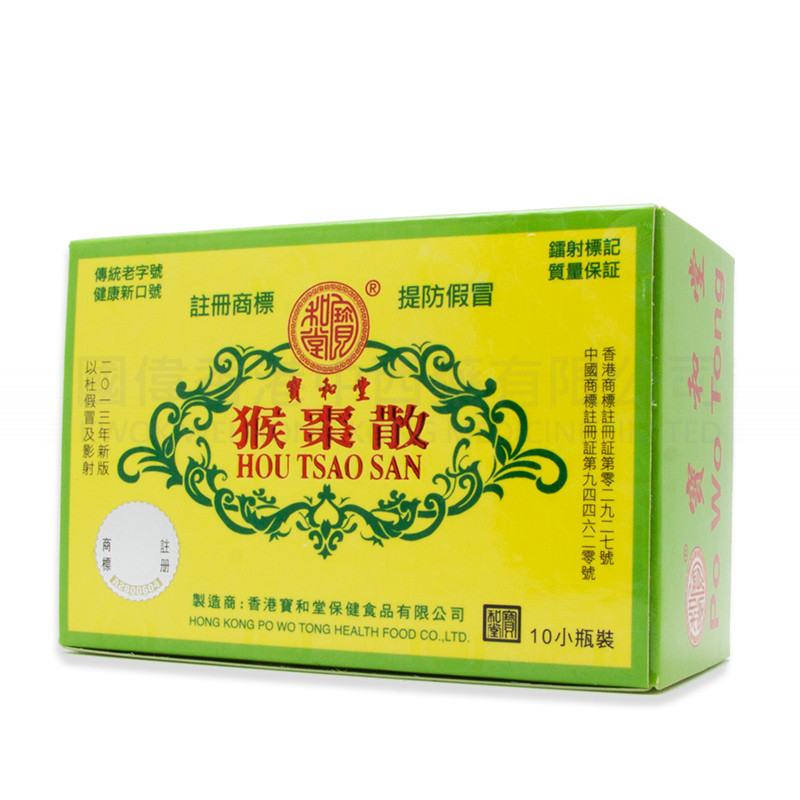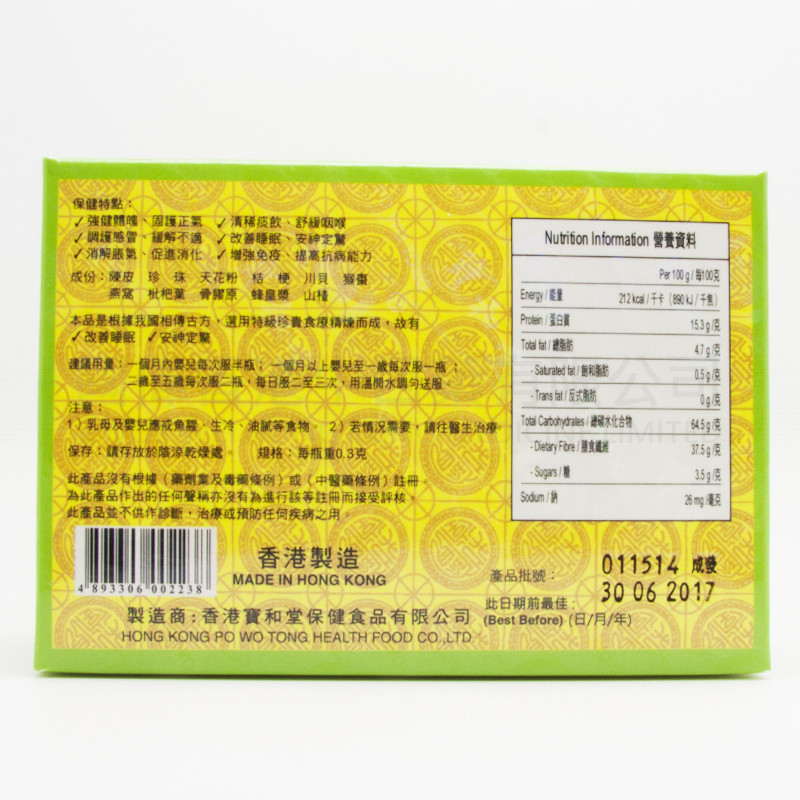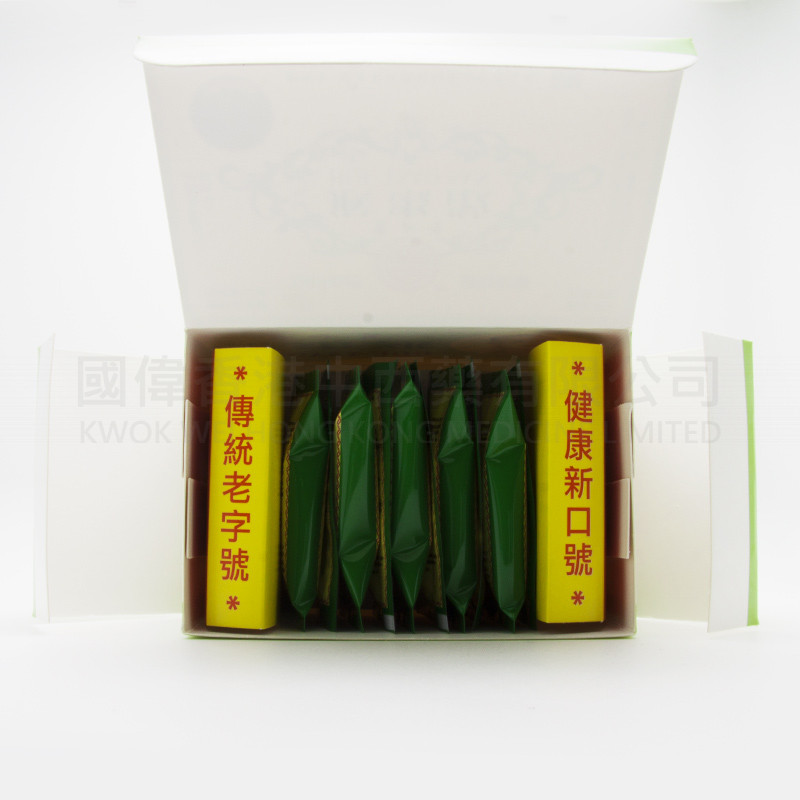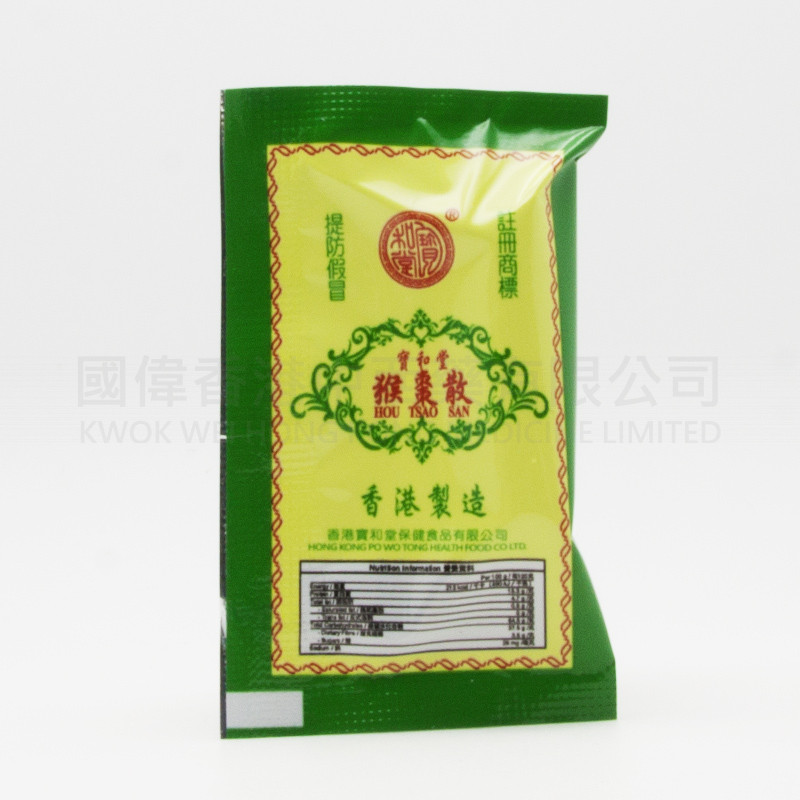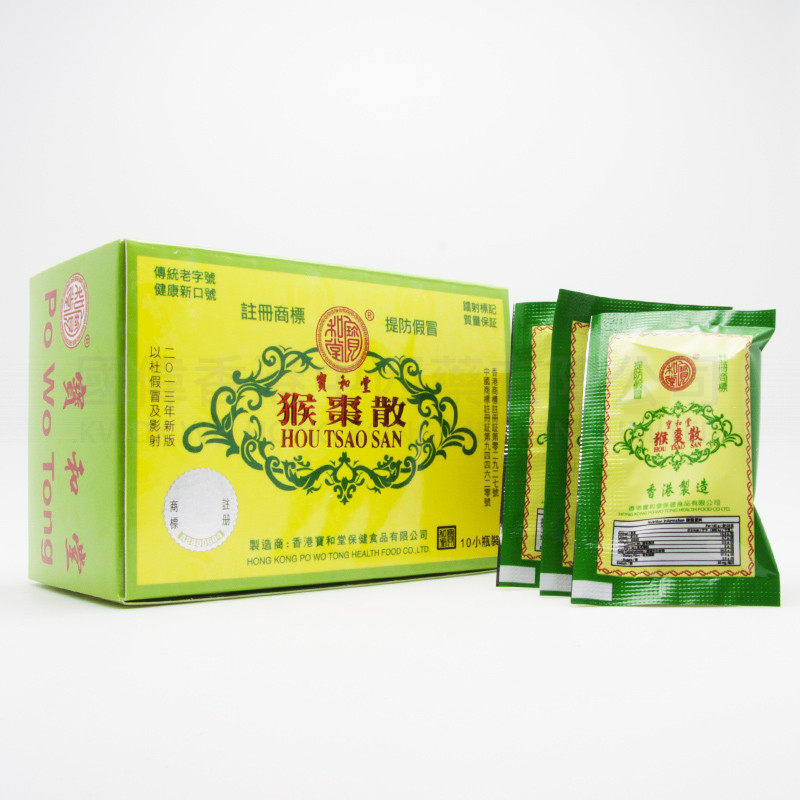 Po Wo Tong HOU TSAO SAN (10 bottles)
This product is based on China's ancient legend, the super precious diet and refined, and therefore improve sleep, nerves.

Function: strong physique, protecting the vital qi, clear and watery phlegm, relieve throat, nursing a cold, relieve discomfort, improve sleep, nerves, eliminate flatulence, promote digestion, enhance immunity, improve disease resistance.
Usage: one month baby take half a bottle, more than one month to one year old baby take a bottle, two to five years old take two bottles, two to three times a day, take with warm water and mix thoroughly.
Made in Hongkong