NIN JIOM PEI PA KOA (CONVENIENT PACK)(15ml x 10 pouches)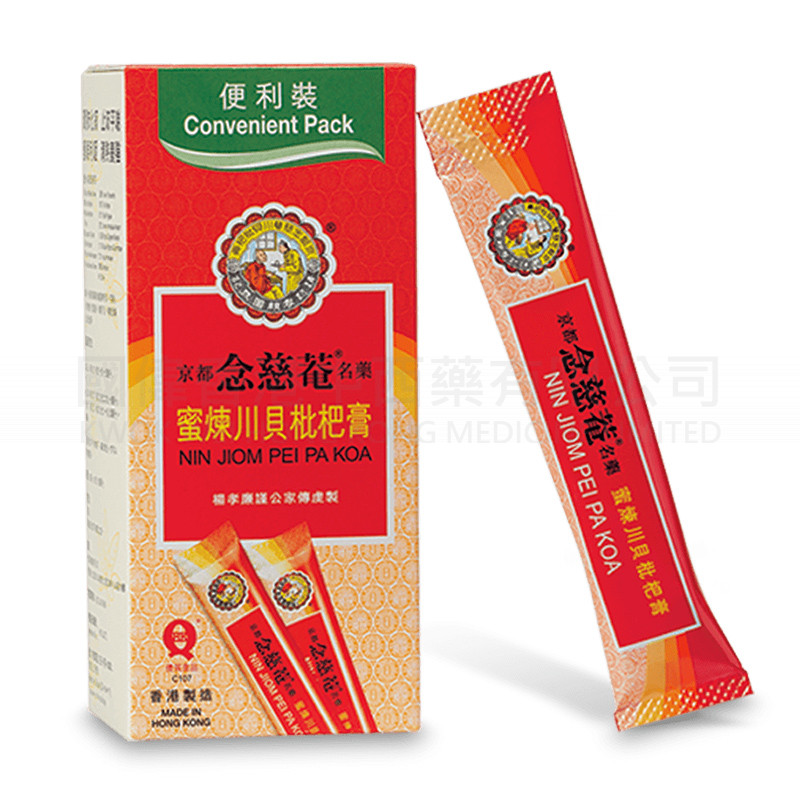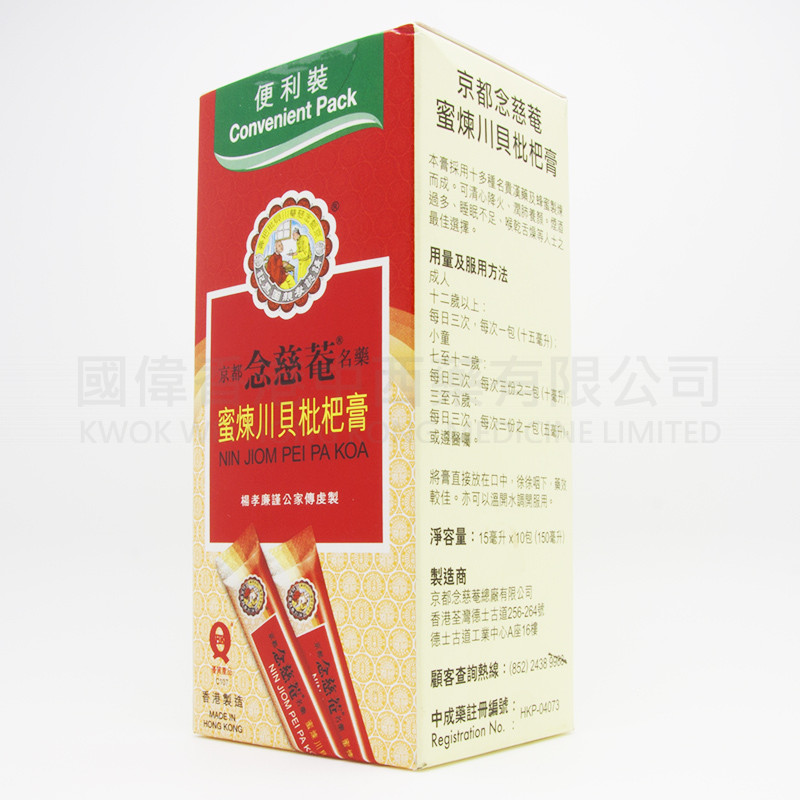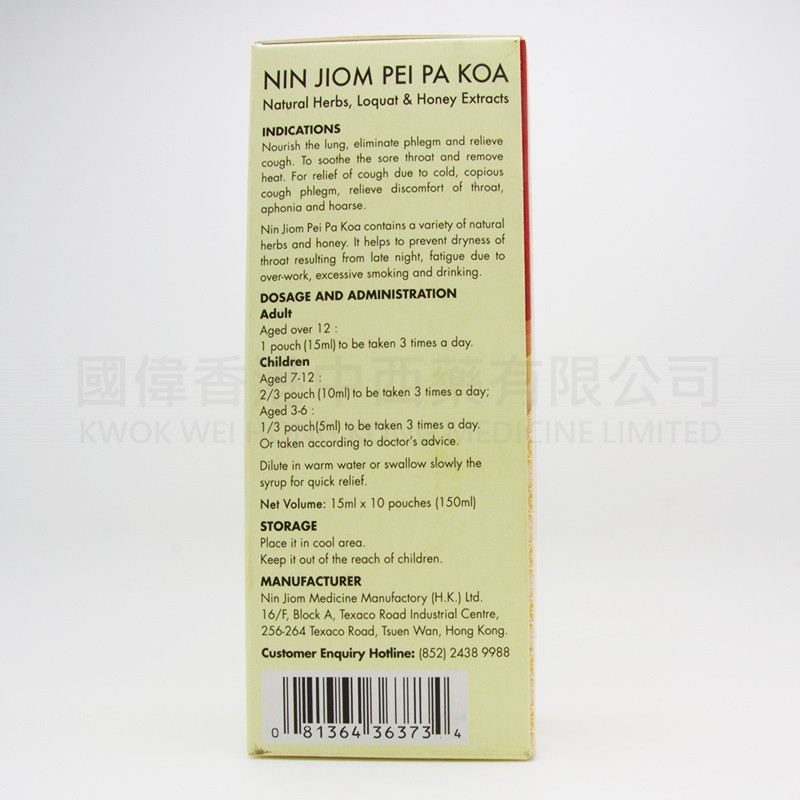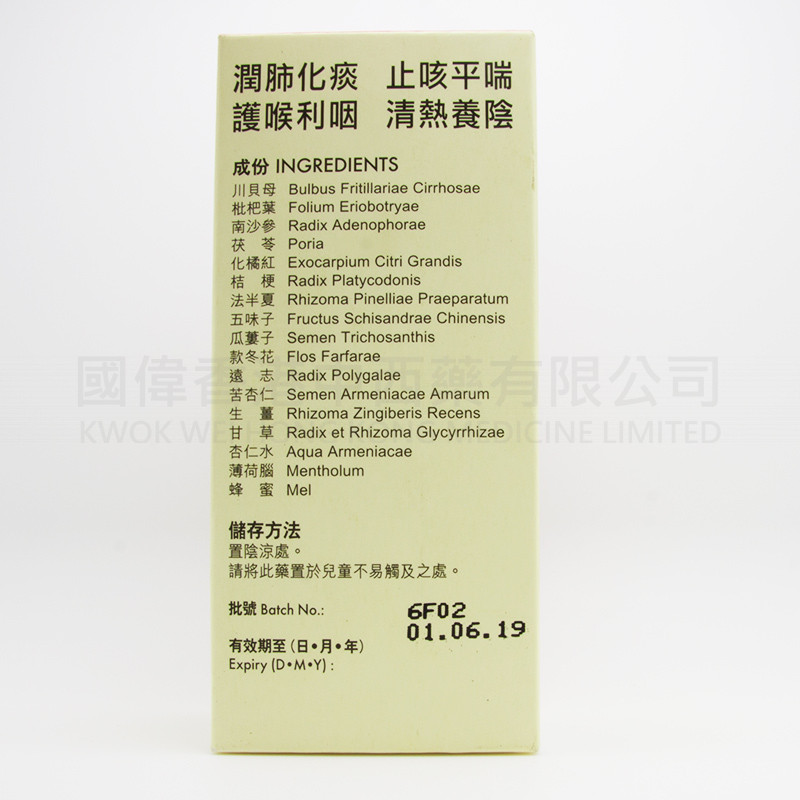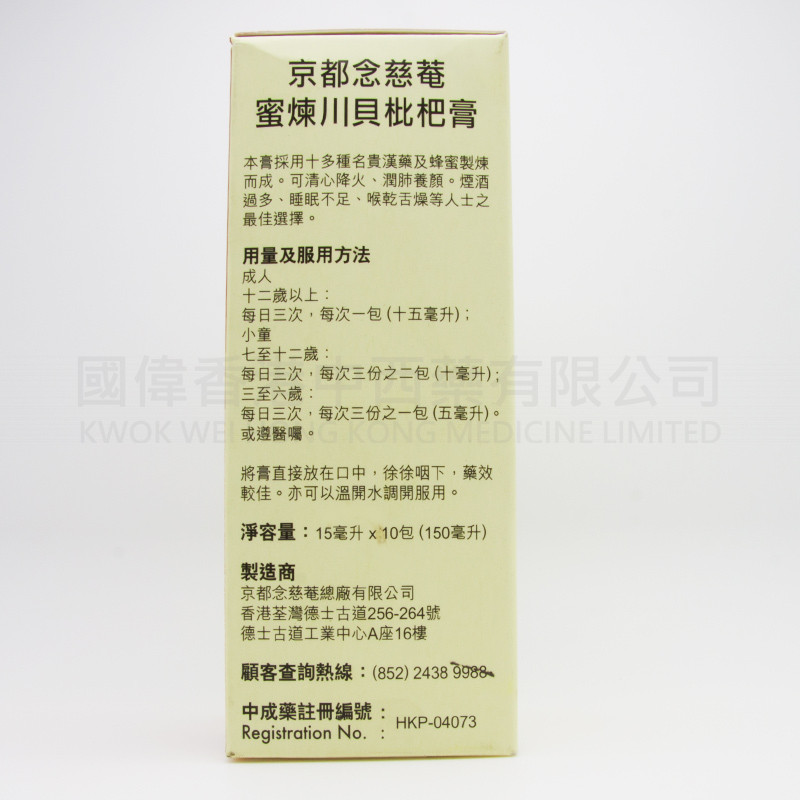 Hot





NIN JIOM PEI PA KOA (CONVENIENT PACK)(15ml x 10 pouches)
Offers individual single-serving sachet packs for the Nin Jiom Pei Pa Koa original bottled formula. Easy to carry and consume, you can have it anytime, anywhere, at work or while travelling.
Ingredients:
Bulbus Fritillariae Cirrhosae, Folium Eriobotryae, Radix Adenophorae, Poria, Exocarpium Citri Grandis, Radix Platycodonis, Rhizoma Pinelliae Preparatum, Fructus Schisandrae Chinensis, Semen Trichosanthis, Flos Farfarae, Radix Polygalae, Semen Armeniacae Amarum, Rhizoma Zingiberis Recens, Radix Glycyrrhizae, Aqua Armeniacae, Mentholum and Mel
Administration / Dosage:
Open pouch and swallow or dissolve in warm water and drink slowly.
Adults 1 pouch (15ml) 3 times a day
Children 7 – 12 years: 2/3 pouch (10ml) 3 times a day
3 – 6 years: 1/3 pouch (5ml) 3 times a day
Or take according to doctor's advice.Product Details:
15ml x 10 pouches, 150ml/box