NT-ALERGL non-drowsy (8 Tablets)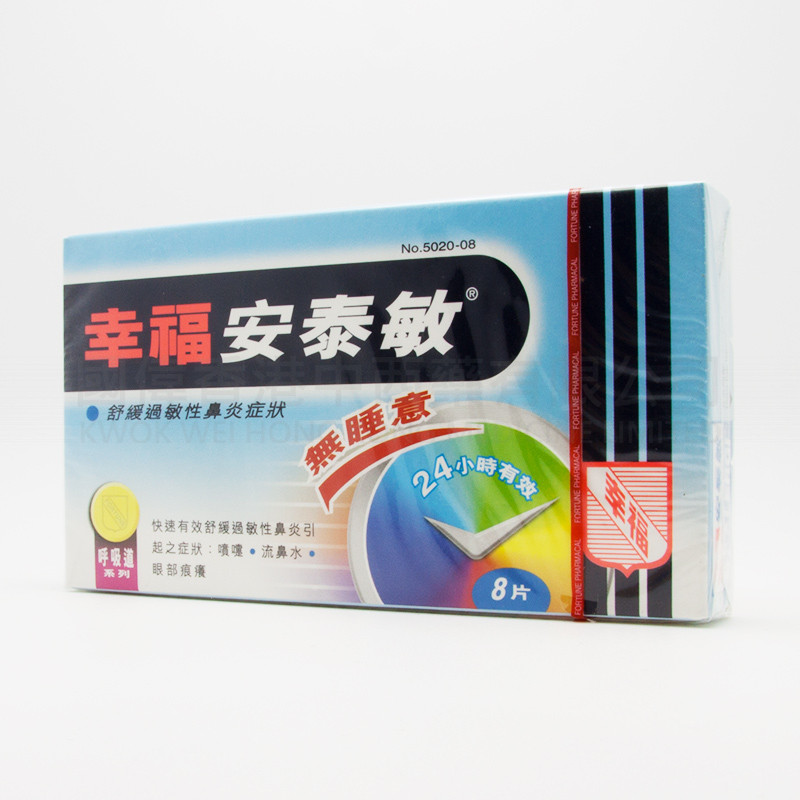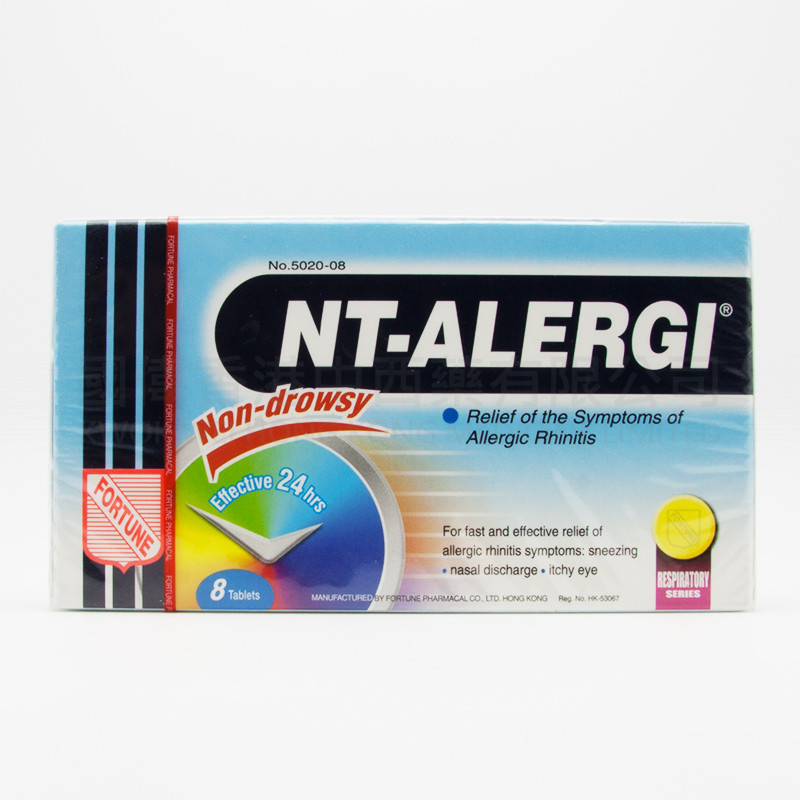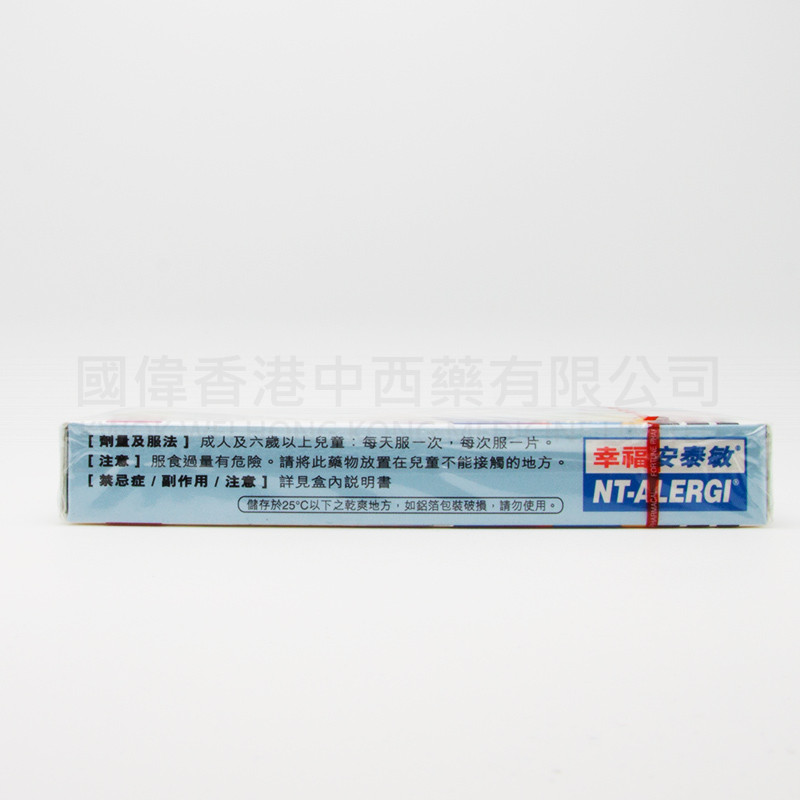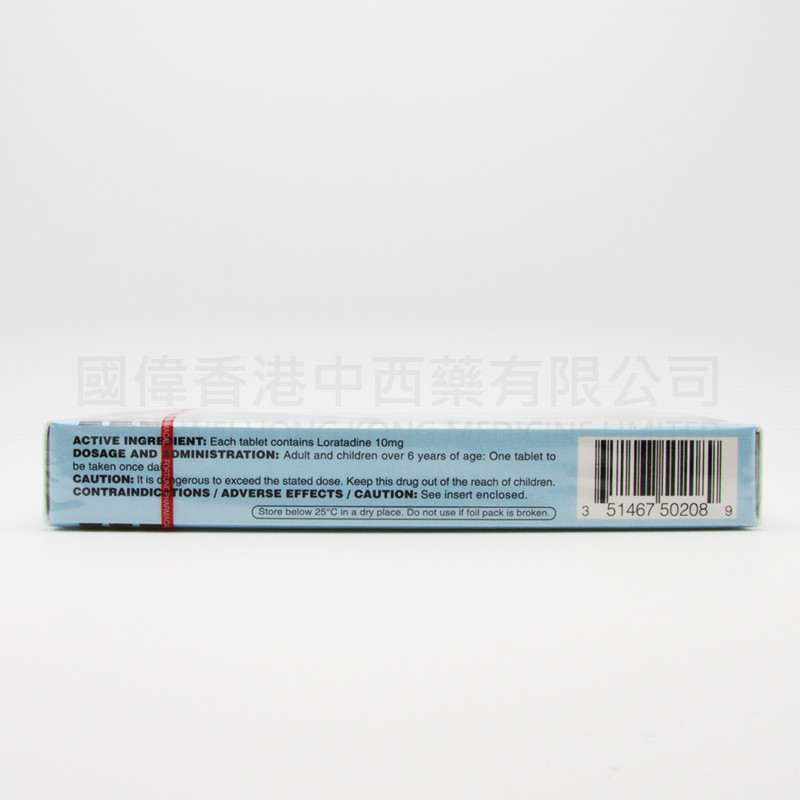 New Arrivel Hot





NT-ALERGL non-drowsy (8 Tablets)
Anti - sensitive new formulations - effective for 24 hours without sleep Effective relief of symptoms related to allergic rhinitis, including sneezing, runny nose, runny eyes, itching and burning sensation, itching of the nose and throat.

Function: Happy ing min oral, can quickly be absorbed and will not cause drowsiness. Its soothing effect on allergic symptoms can last up to 24 hours. The main ingredients of happiness - ing the sensitivity of loratadine, tricyclic ""lasting a high potency and effect of antihistamine drug, by selectively against peripheral"" histamine H1 receptor, can prevent due to histamine induced allergic symptoms ""("" histamine is a can cause allergic the symptoms of body material).
Usage and dosage: strong and effective rapid elimination of cold symptoms without sleep: have a fever, chills, headache, muscle pain, nasal congestion, sinus pain, sore throat and other discomfort. Use: pain, fever, stuffy nose Usage and dosage: adults and children 6 years of age or older: 1 tablets 1 times a day.
Made in Hongkong