Yunnan Baiyao Aerosol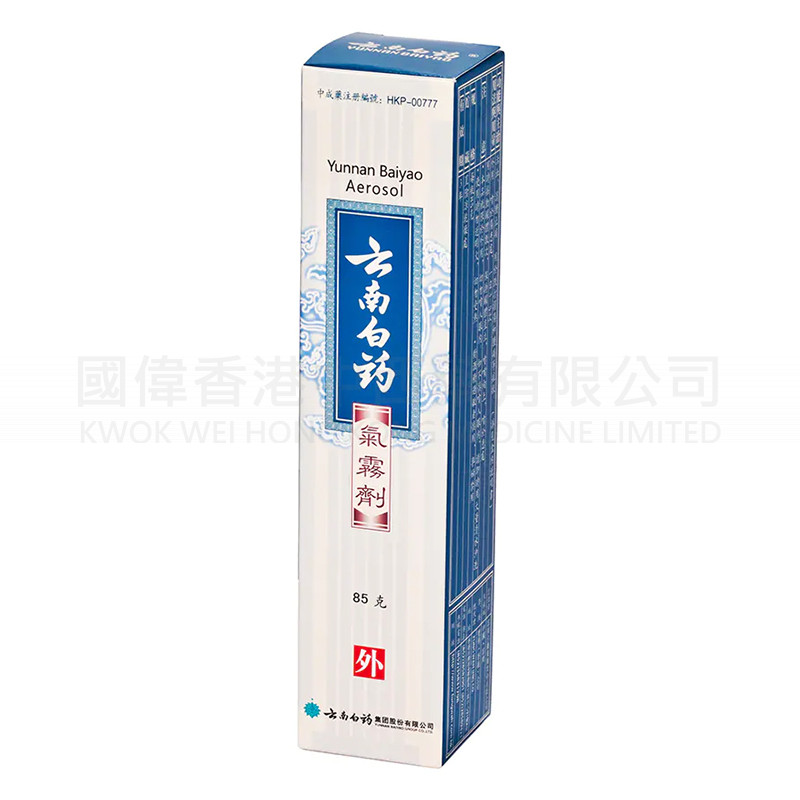 The biggest advantage of this product is that it is pure natural plants, does not contain chemicals, and has no side effects. People of any age (including the elderly) can take it for a long time. According to literature reports, most patients can see results after one week of first use, and it is safe and reliable. .
Ingredients:
Panax notoginseng, borneol, pangasius, yam, northern bean root
effect:
a) Promote blood circulation, dissipate blood stasis, reduce swelling and relieve pain
b) Used for bruises, blood stasis, swelling pain, muscle aches and joint pain caused by wind, cold and dampness
Taking method:
a) External use: spray on the affected area 3-5 times a day
b) When using, shake the tank several times, the tank is upright, the nozzle is upward, spray on the affected area
Origin:
Manufacturer: Yunnan Baiyao Group Co., Ltd.
Place of Origin: Yunnan, China
Specification: 85g