Nin Jiom Cold Remedy Concentrated Granules (10 packs)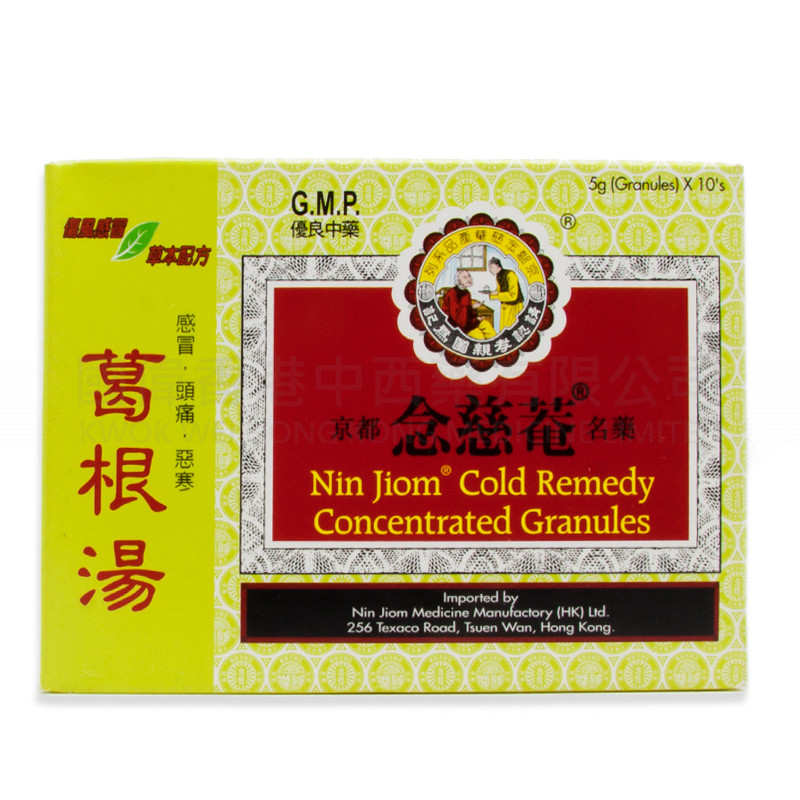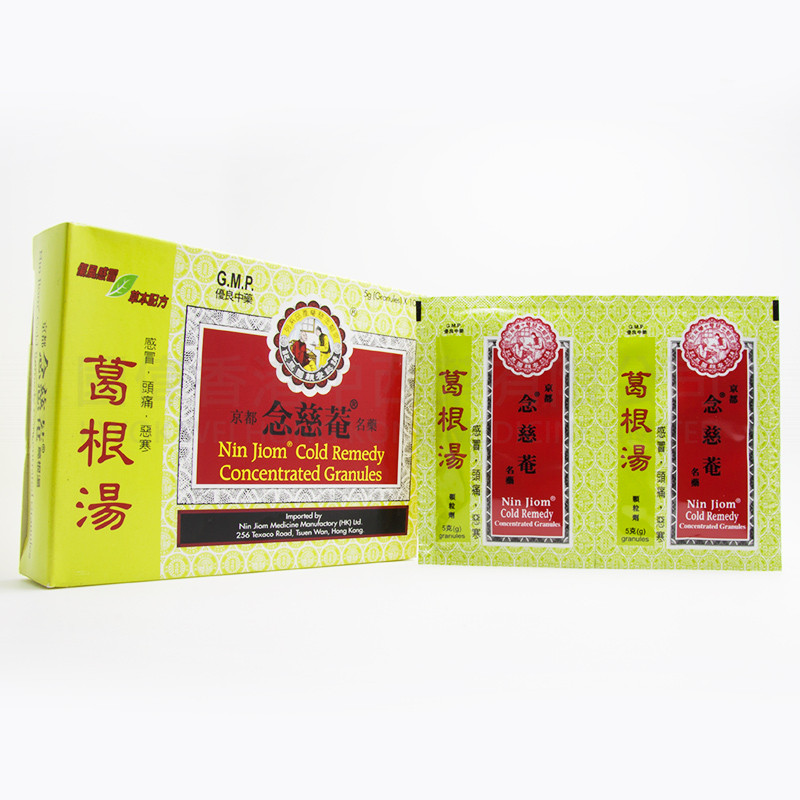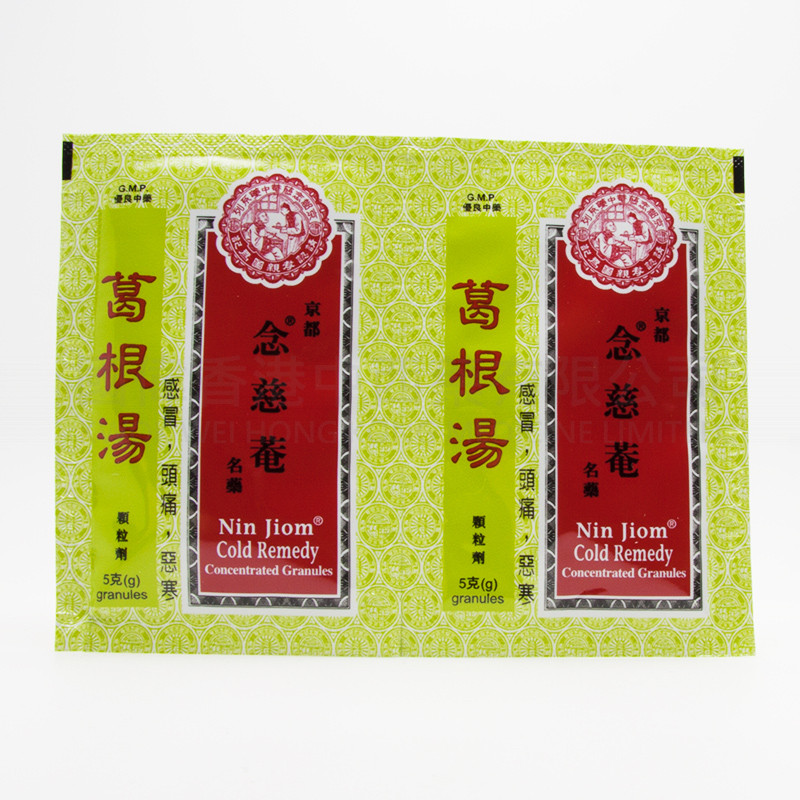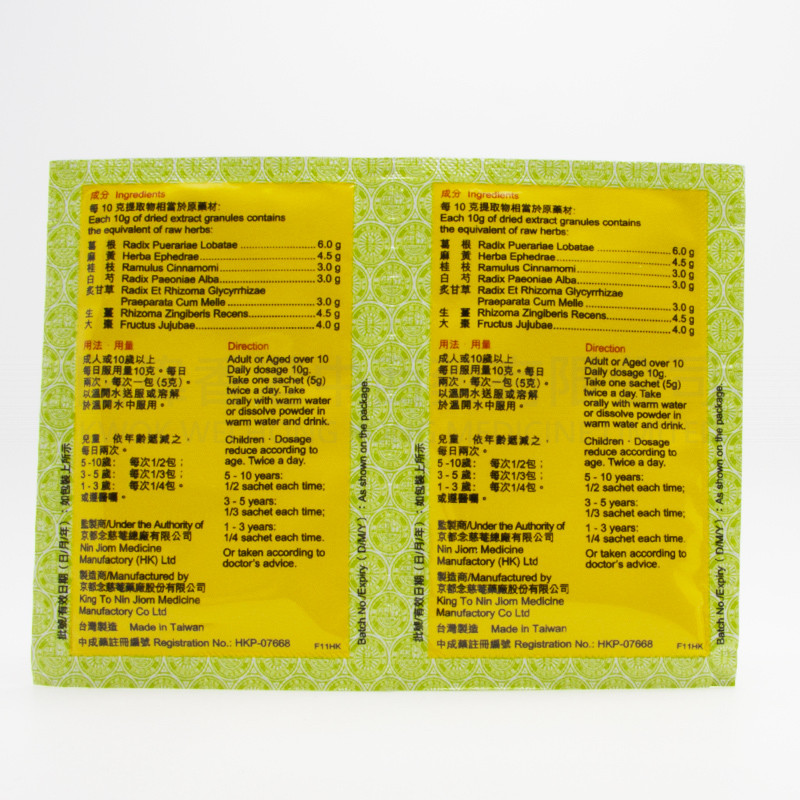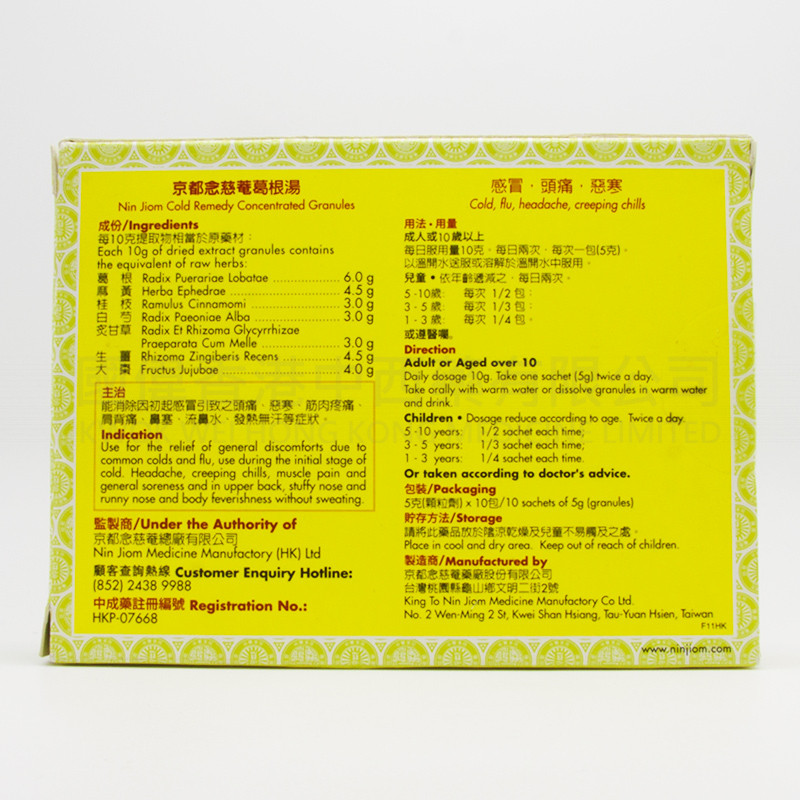 Out Of Stock





Nin Jiom Cold Remedy Concentrated Granules (10 packs)
Kyoto niancian scientific Chinese medicine with natural herbs refined, Kyoto niancian gegentang natural ingredients, clothing will not keep the working efficiency be sleepy straws. Independent packaging, warm water that is rushed to the service, catering to the busy pace of life of the city, to facilitate health.

Suitable: runny nose, stuffy nose, chills, muscle pain
Usage and dosage: adults or 10 years of age or older: take 10 grams per day. Two times a day, each time a packet (5 grams). With warm water to send clothes or dissolved in warm water to take. Children in accordance with the age of diminishing, two times a day. 5-10 years old: each 1/2 package; 3-5 years old: every 1/3 package; 1-3 years old: every 1/4 package. Or as directed by a physician.
Made in Hongkong