ALASKA Deep Sea Fish Oil (300 Softgels X 2)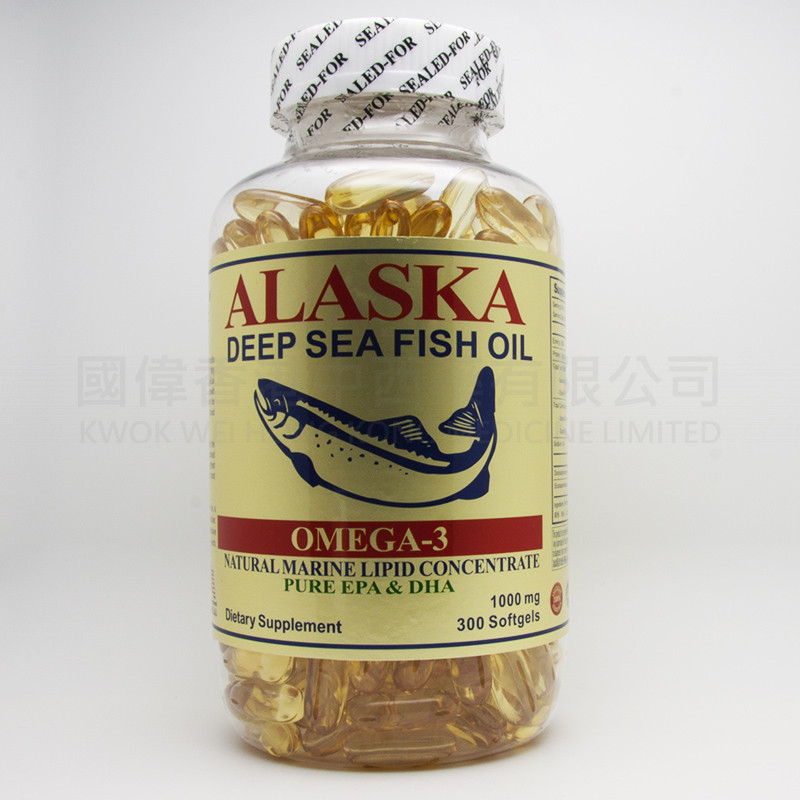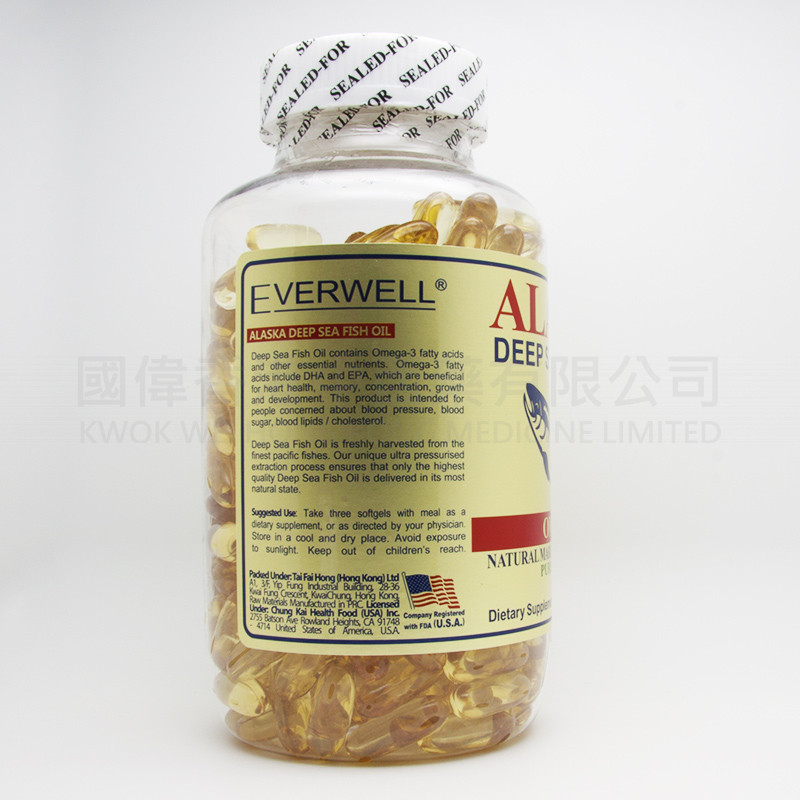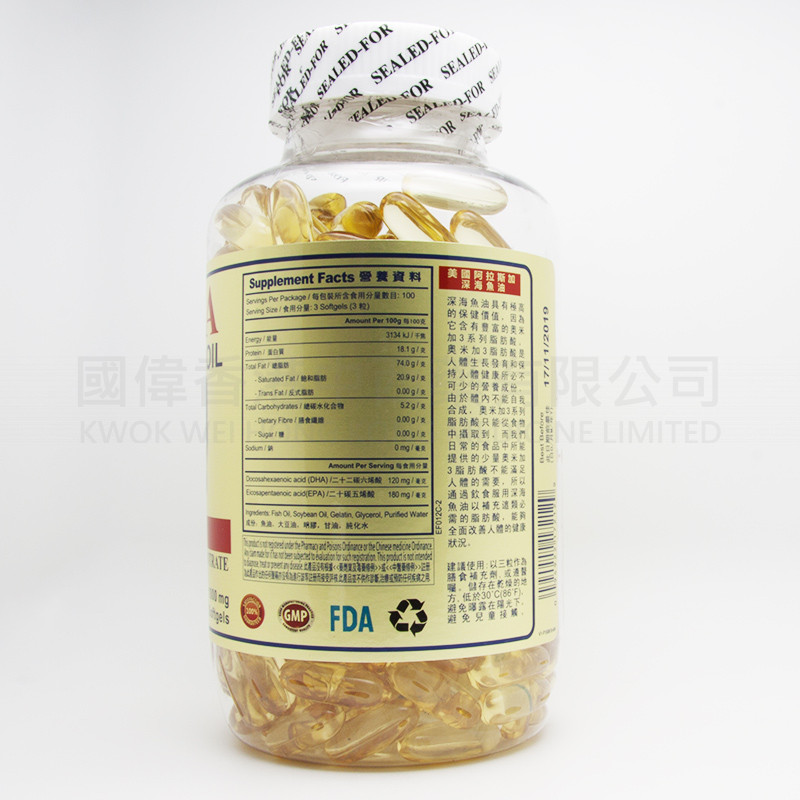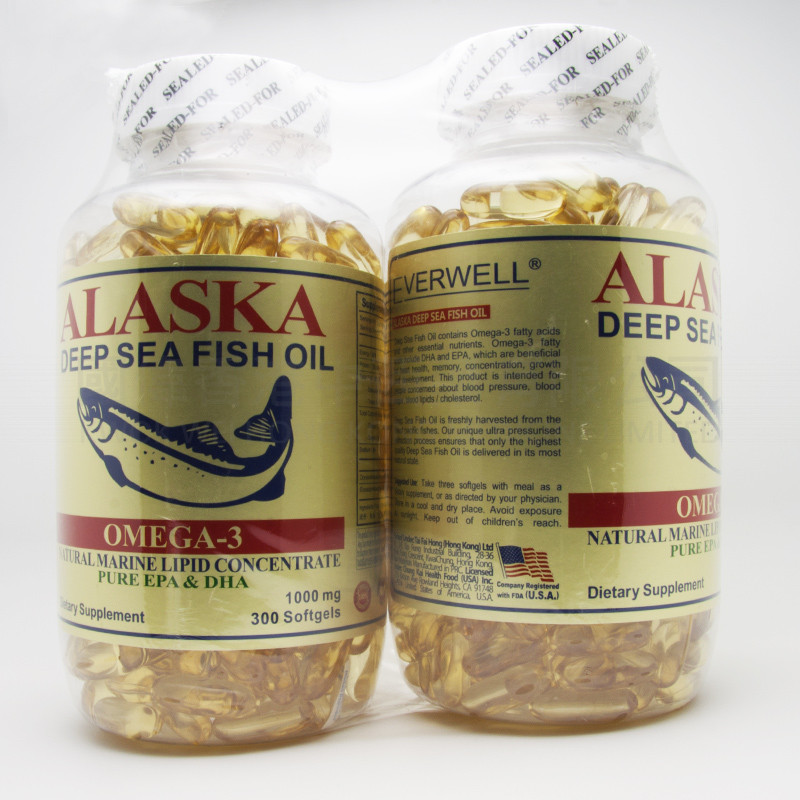 ALASKA Deep Sea Fish Oil (300 Softgels X 2)
NUOWEIKON DEEP SEA FISH OIL
Deep Sea Fish Oil contains Omega-3 fatty acids and other essential nutrients. Omega-3 fatty acids include DHA and EPA, which are beneficial for heart health, memory, concentration, growth and development. This product is intended for people conceded about blood pressure, blood sugar, blood lipids/cholesterol.
Deep Sea Fish Oil is freshly harvested from the finest pacific fishes. Our unique ultra pressurized extraction process ensures that only the highest quality Deep Sea Fish Oil is delivered in its most natural state.
Suggested Use: Take three soft gels with meal as a dietary supplement, or as directed by your physician. Store in a cool and dry place. Avoid exposure to sunlight. Keep out of children's reach.