Hudson 3in1 Formula Q10 (60 capsules)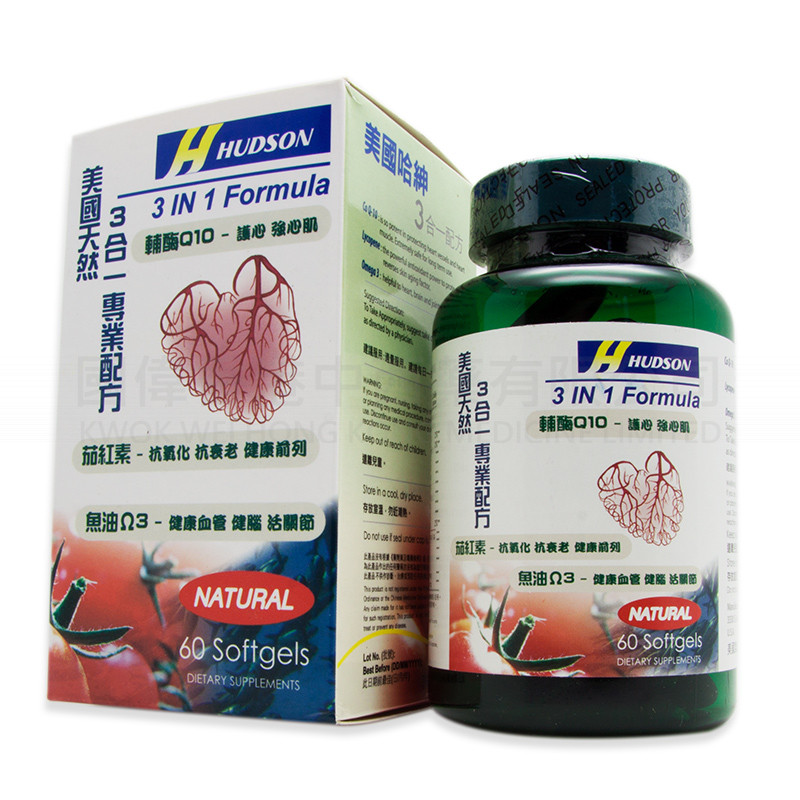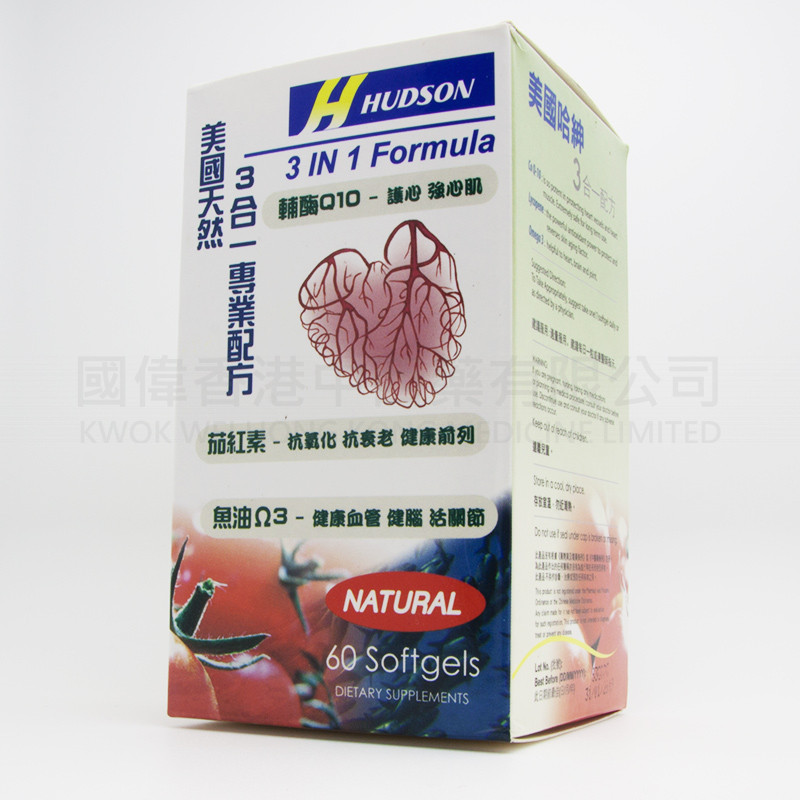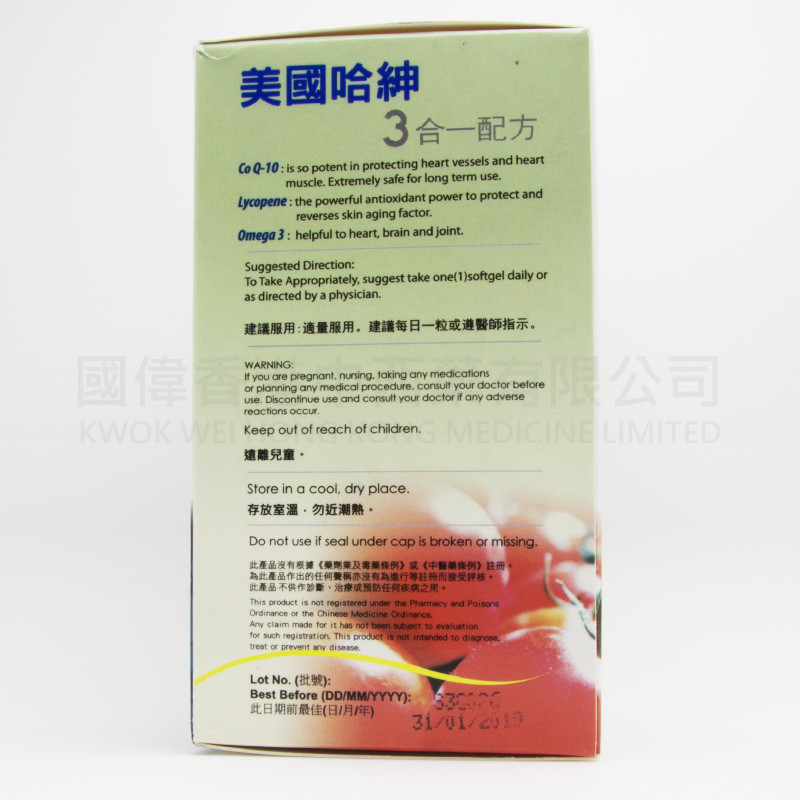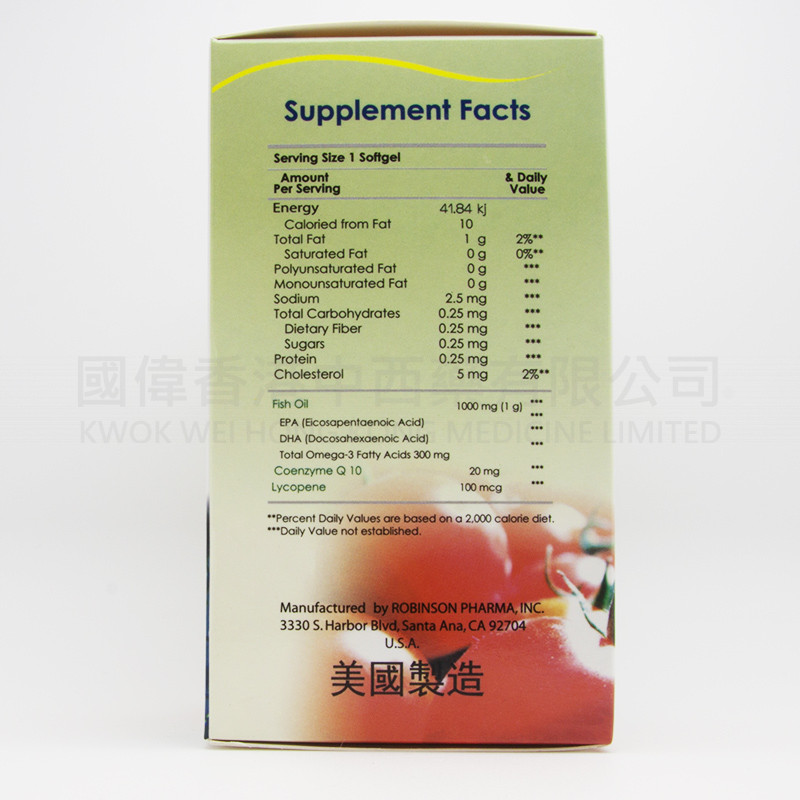 Hudson 3in1 Formula Q10 (60 capsules)
Coenzyme Q10 in this article focuses on strengthening the protection of the heart, to enhance the body's energy. At the same time, the lycopene can be effectively antioxidant, free radical damage to the body's normal cells. In addition, deep-sea fish contains 1000mg, Omega 3 from deep-sea fish oil by high-tech concentrated refinery.

Applicable: Heart protection. Pay attention to high blood fat people. People who pay close attention to hypertension. Cholesterol and cardiovascular diseases.
Function: Improve human immunity. Heart, strong heart. Anti oxidation and anti aging. Healthy blood vessels, brain, active joint.
Usage and dosage: Take right amount. Recommended daily one grain or follow the doctor's instructions.
American Made