Hirudoid forte Cream(40g)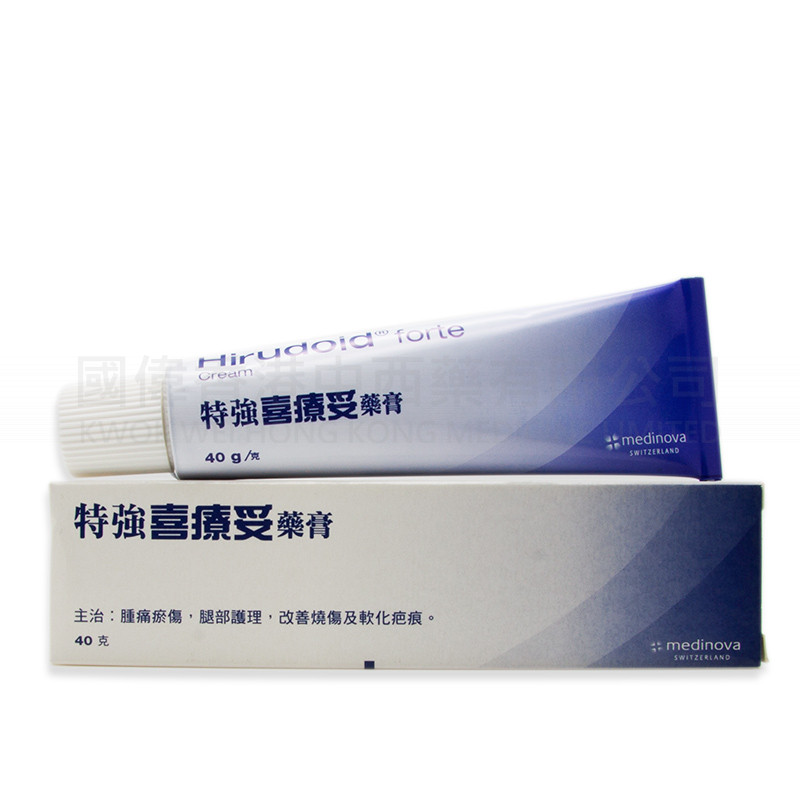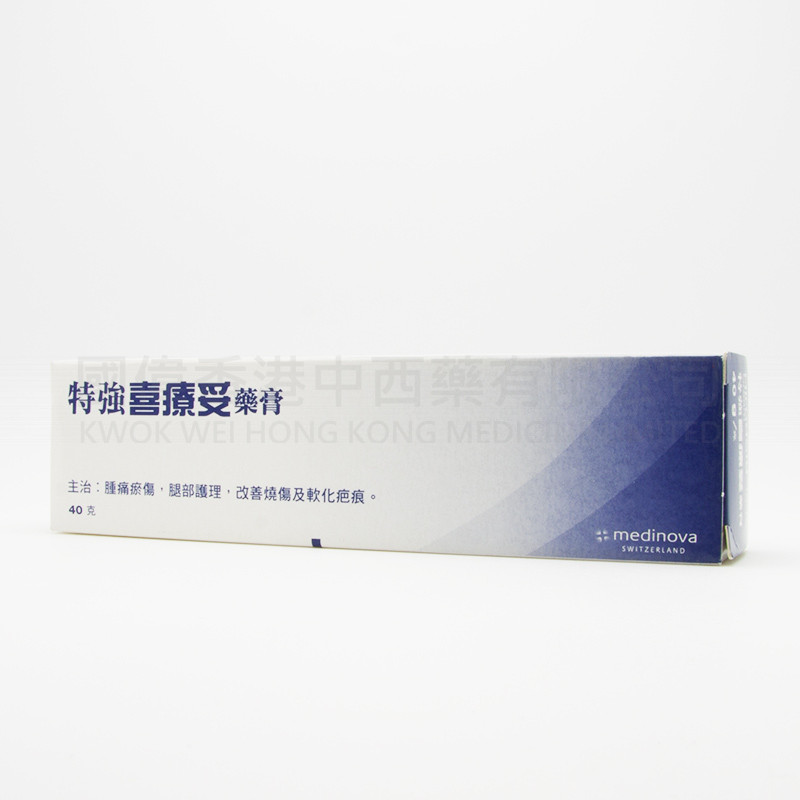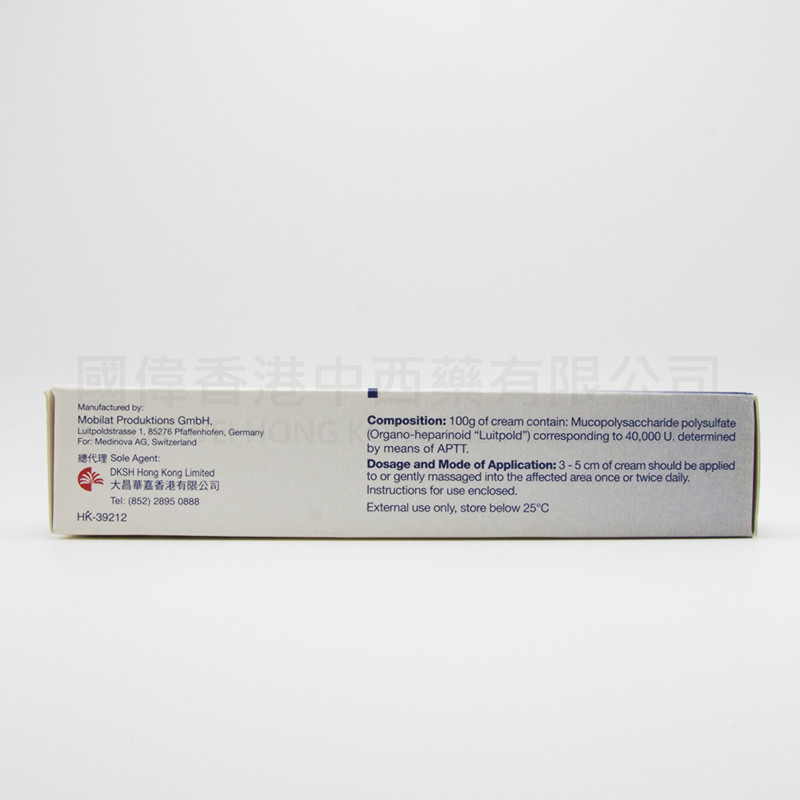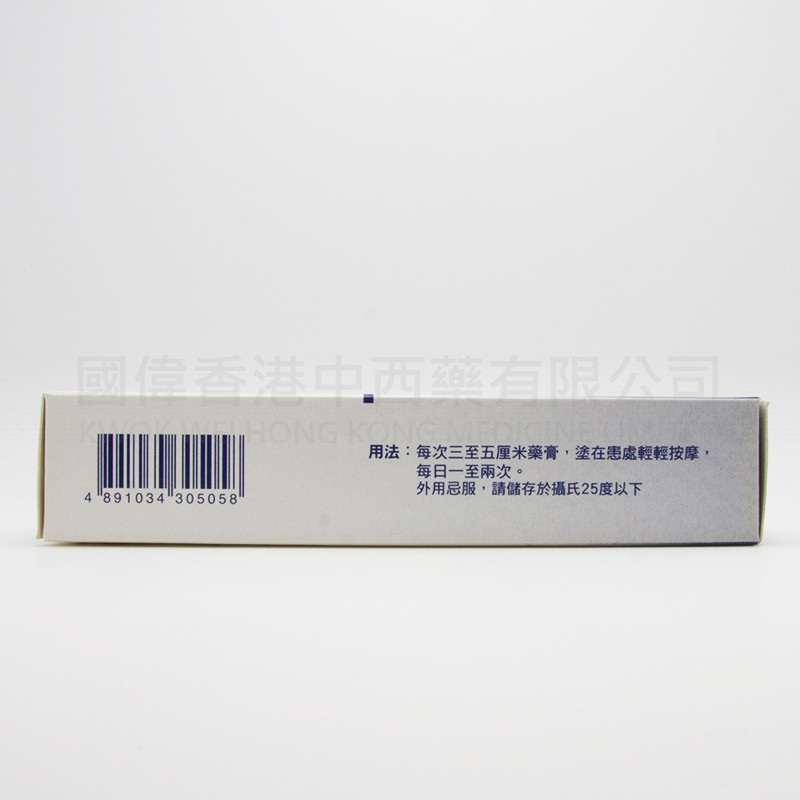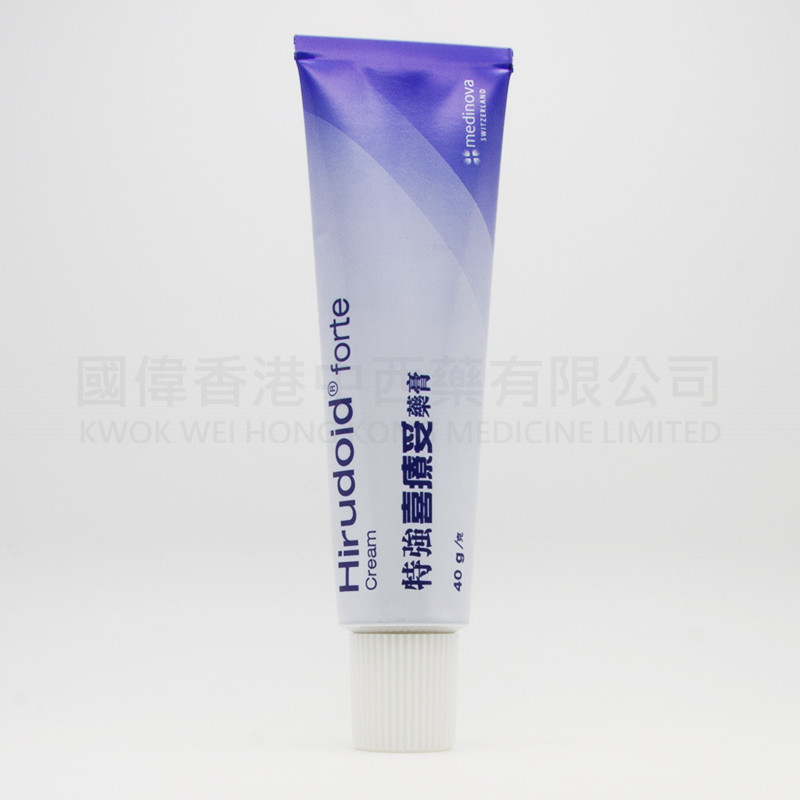 Hirudoid forte Cream(40g)
The Organo Heparinoid component of Hirudoid ointment containing Louis Po pharmaceutical preparation, every 100 grams of ointment containing 40000 units.

Applicable: General venous care (prevention of phlebitis) Inflammation of varicose veins Leg ulcer (varicose vein or gravity ulcer) Subsequent treatment of varicose vein Epidermal phlebitis and thrombosis Effusion, edema, hematoma Various inflammatory processes Soften hard scars Improve the scars of injuries, burns, surgery, etc.
Function: With anti thrombosis and anti-inflammatory effect, the skin can be effective treatment of venous vasculitis; also can effectively dilute and soften the scar.
Usage and dosage: One to two times daily, with three in the affected area to five cm length of Hirudoid ointment, gently massage until completely infiltration, or follow the doctor's orders to use. If necessary, more than the above components can be used. When the inflammation caused by pain or thrombosis, should be Hirudoid ointment a thick coating on the surface of the skin, and then covered with gauze. Such as the need to strengthen the curative effect, should be in the affected area around with Hirudoid ointment massage until absorbed. If used to soften or dilute the scars, you need to use Hirudoid ointment in the scar on the hard massage.
Made in Thailand