Hiruscar (20g)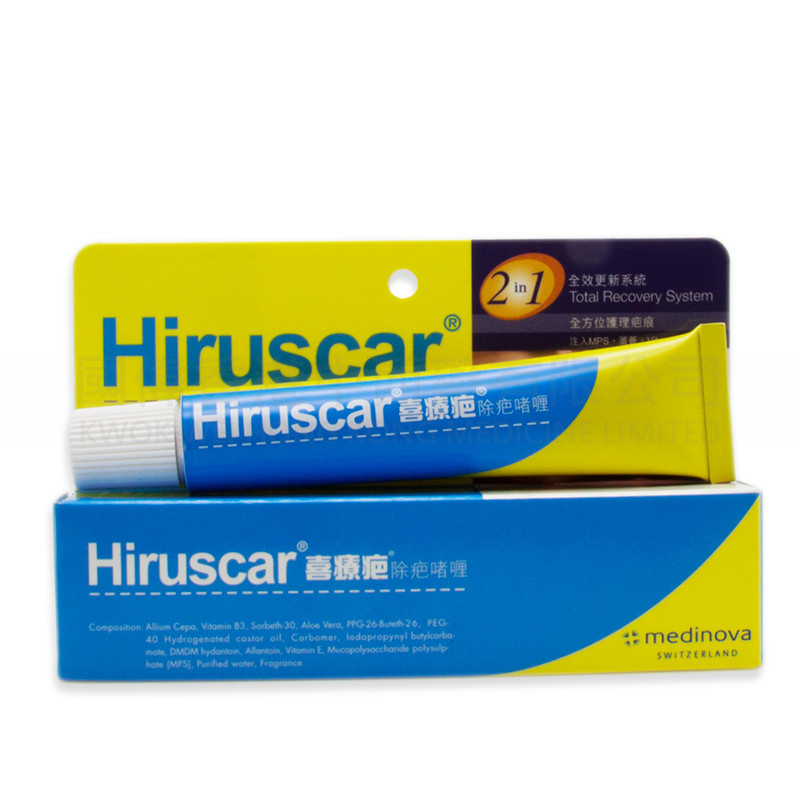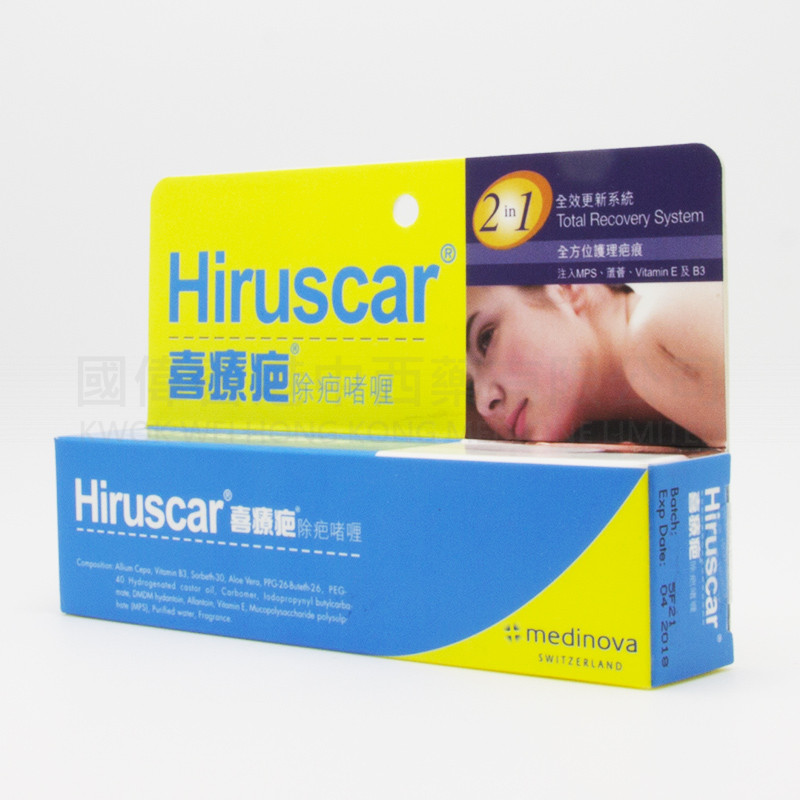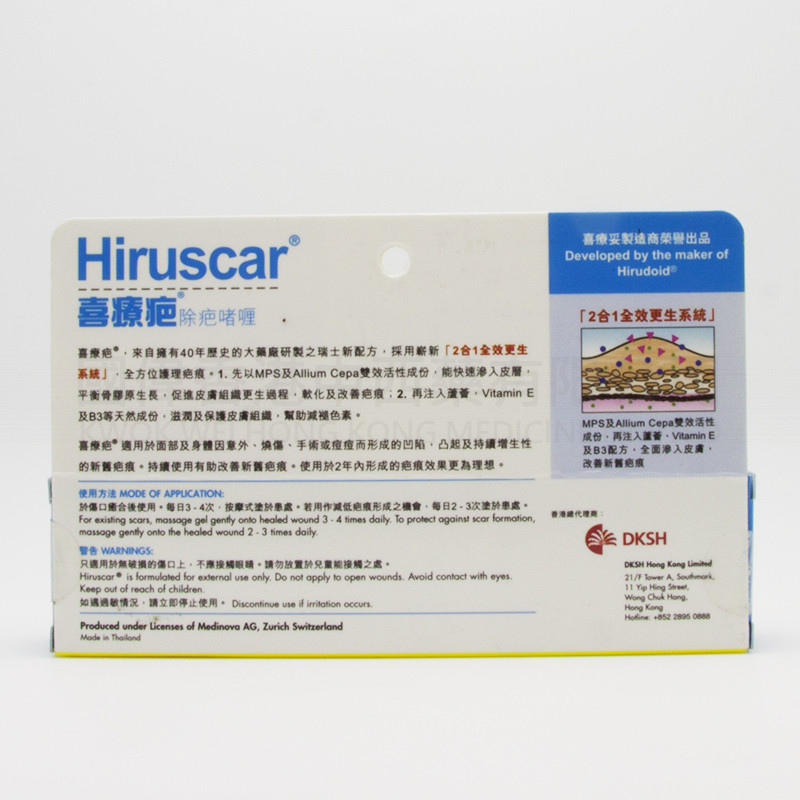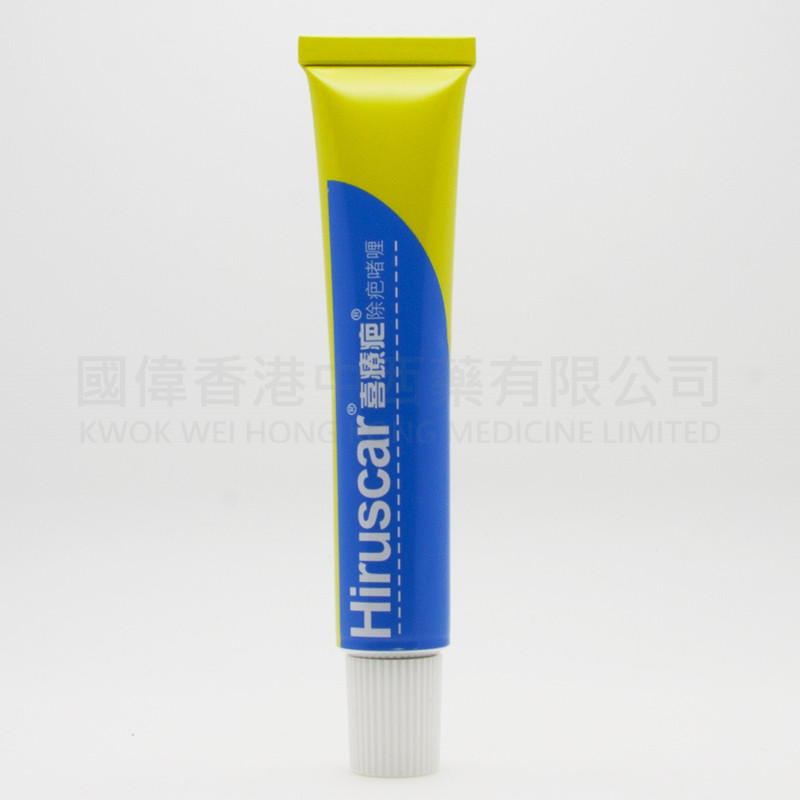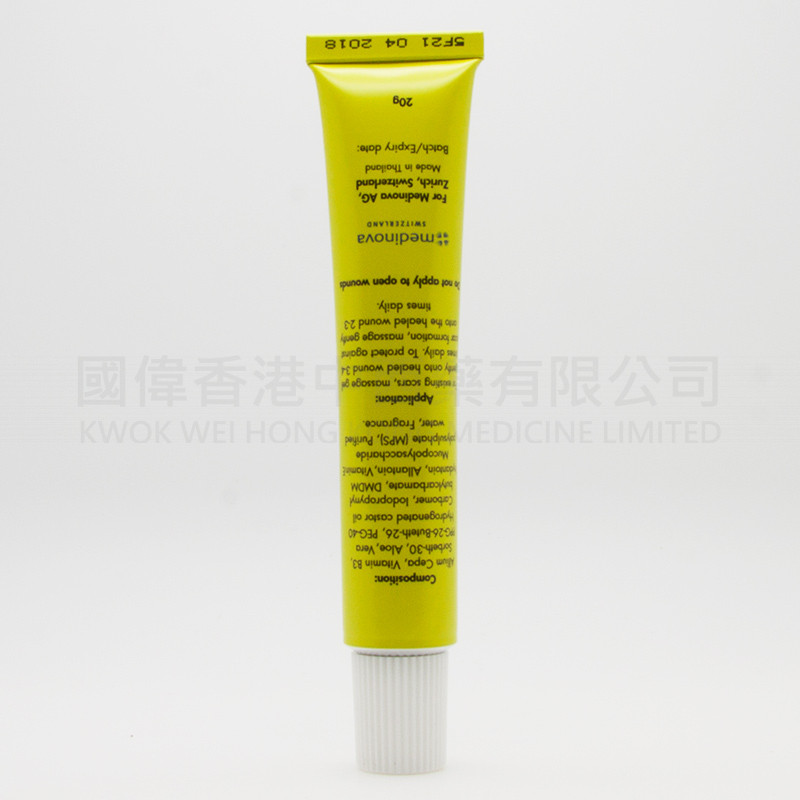 Like the healing scar scar removal gel, developed from with a history of 40 years of the new Swiss pharmaceutical formulations, the new ""2 new 1 total rehabilitation system"", a full range of nursing scar. Applicable:

Sag scar: when the skin is damaged, but not enough to fill the dermal tissue damaged tissue, is the most common form for chicken pox, acne and scar.
Convex scar: when the wound healing over the building of collagen, irregularly arranged collagen to accumulate in the healing wound, in general, the scar will become dark red, also may feel tingling.
Function: Promote skin regeneration, soften and improve scars; moisturize and protect the skin tissue by UV damage, can decrease pigment.
Usage and dosage: Surgical scars: 8 weeks. Accidental trauma scar: 2-6 months. Acne, burns, speckle: 3-6 months.
Made in Thailand