Chaisentomg Woodlocke Oil (38ml)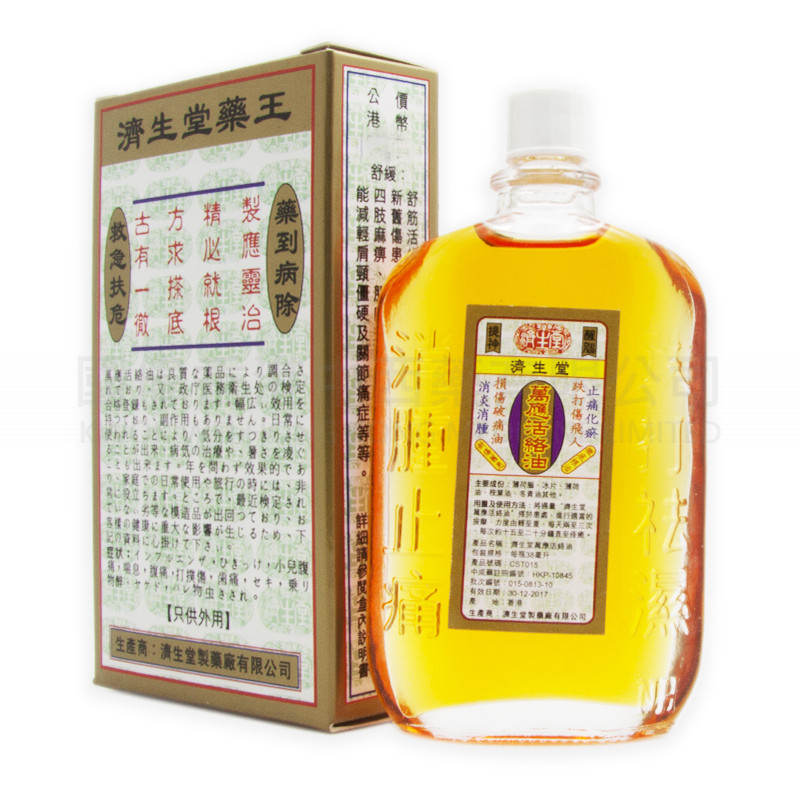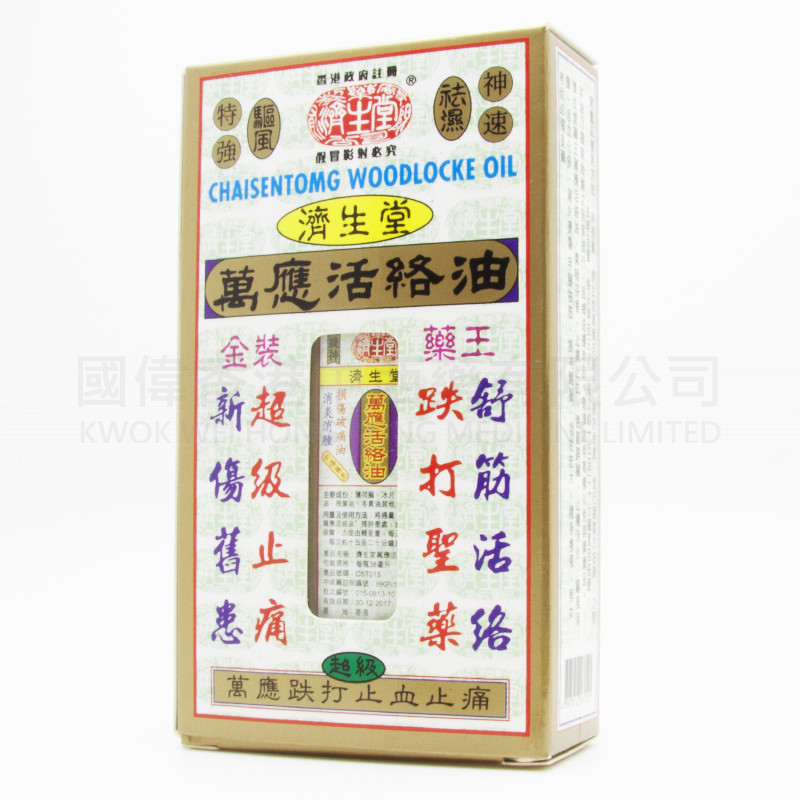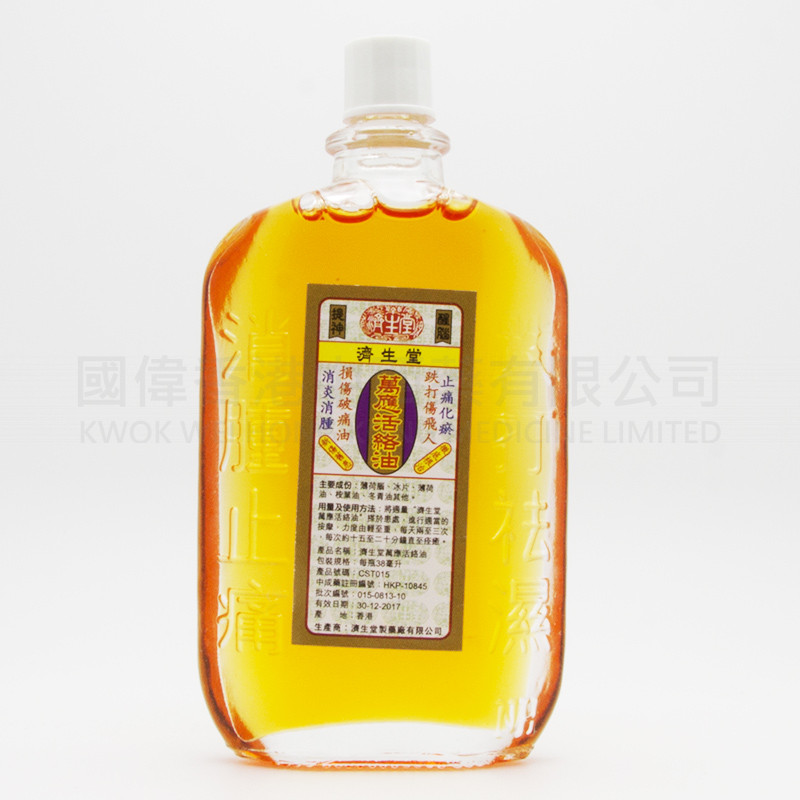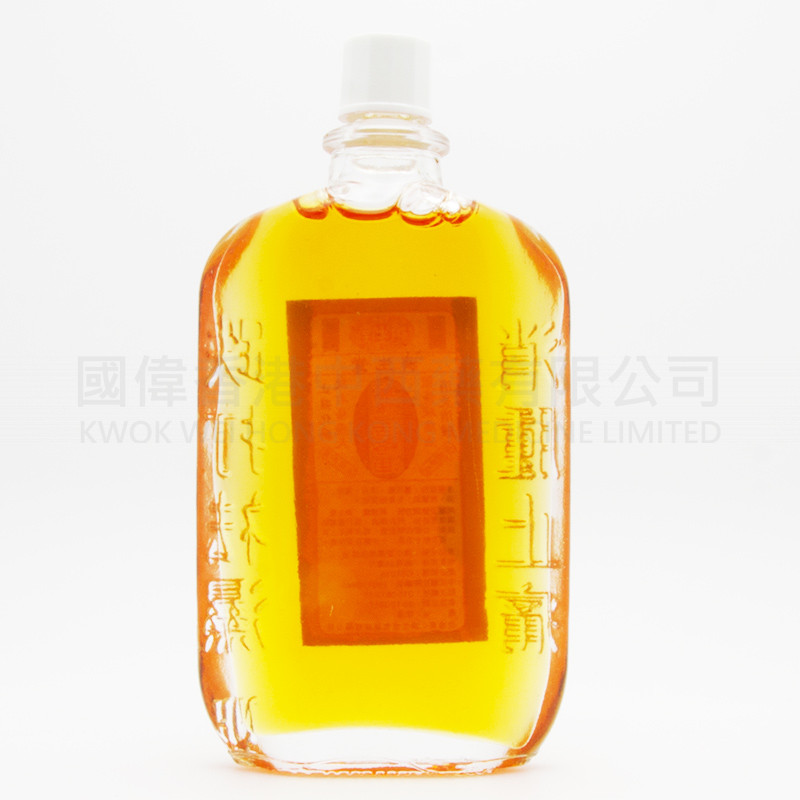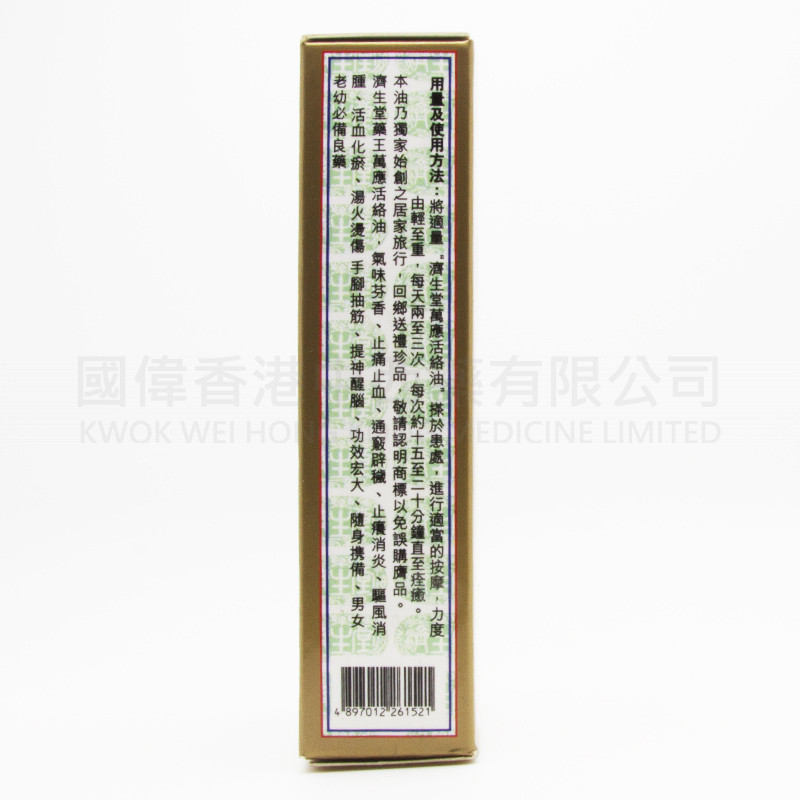 Chaisentomg Woodlocke Oil (38ml)
This medicated oil is prepared from precious Chinese herbs, processed under traditional method. Because of the powerful medicinal ingredients, it is very efficient for treatment of man diseases with remarkable results.
Method to use: For fractures and injuries and external pain, rub the affected area and with this oil will bring immediate relief. For burns and cuts, continuous bleeding, quickly apply cotton wool soaked with this oil to cover the injured part It will instantly stop bleeding and inflammation.
Attention: For internal use adults must not take more than 2 drops every 4 hours ,Children must refrain from internal use, but only use externally, which is quite enough, as the powerful medicinal effect of oil will easily reach the central nervous system, bringing quick relief.
A MOST EEFICACIOUS REMEDY FOR:
Headache & Toothache Cust and Wound Flea Bites
Apoplexy & Epilepsy Cough & Phlegm Drunkenness
Colic & Stomache Colds & Fever Wheeziness
Mental Tiredness Rheumatism Spasms
Sea Sickness Sun-Stroke Fits
Giddiness Dropsy Freckles & pimples
Contusion Scrofula Ringworms & Boils
Swelling Limbs Eczema AUlcers Measles
Burn & Scald Mosquito Bites
Influenza, Nose –stuffing, Diarrhea, Headdizziness, Seassonal Flu,
Coughing, Pain Relief, Insect Bite, Bum & Scald Itch, Vomit-ting,
Dizziness, Fatigue, ETC.
For the above diseases, no matter male or female, young or old, can either intake the oil or apply externally, results are a sure hit. When applied externally, rub into pulse part, temples, between the eye bows, under the nose, beneath the ears, thrant, front and back, arms and legs, rub evenly. For internal use, take more or less according to the seriousness of the pain. It is difficult to list out the numerous use of this oil.
主要成份/ MAIN INGREDIENTS:
薄荷脑 MENTHOL CRYSTALS 5.3%
冰片 BORNEOLUM SYNTHETICUM 4.5%
薄荷油 PEPPERMINT OIL 22.7%
桉叶油 EUCALYTUS OIL 7.6%
冬青油 METHYL SALICYLATE 25.1%
其他加至 OTHER Q.S. to 100%
For the above, apply embrocation on the effected parts only.
(For External Use Only)
Keep out of reach of children. Store in a cool, dry place.