Alpdola Medicated Oil (60ml)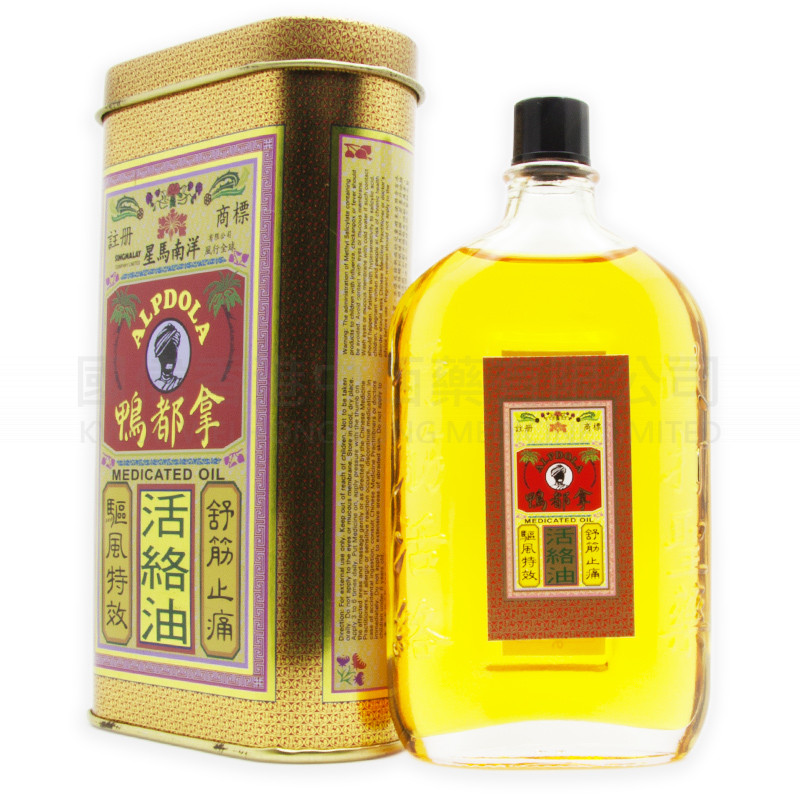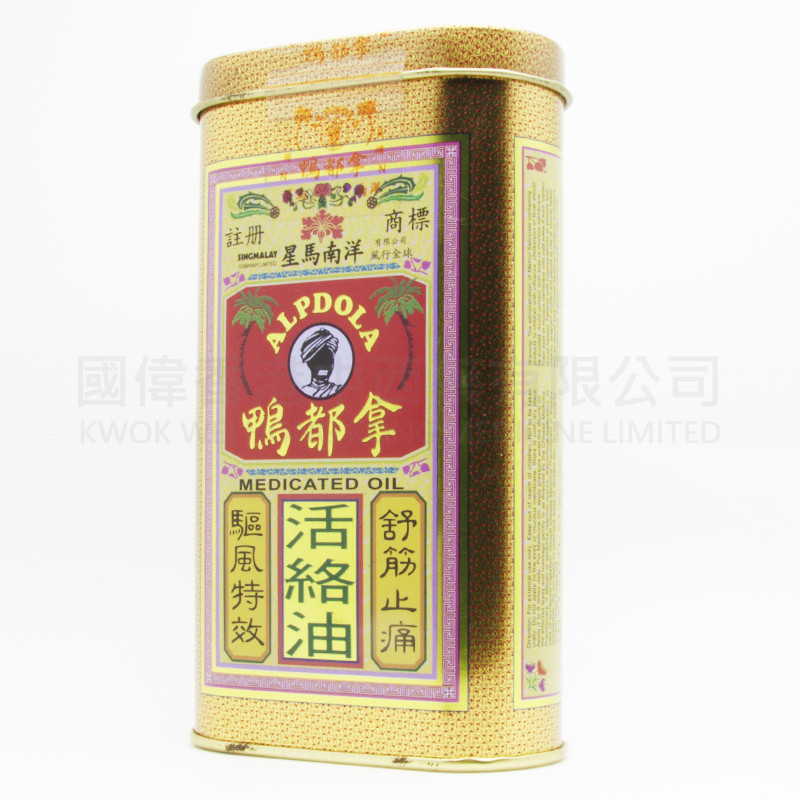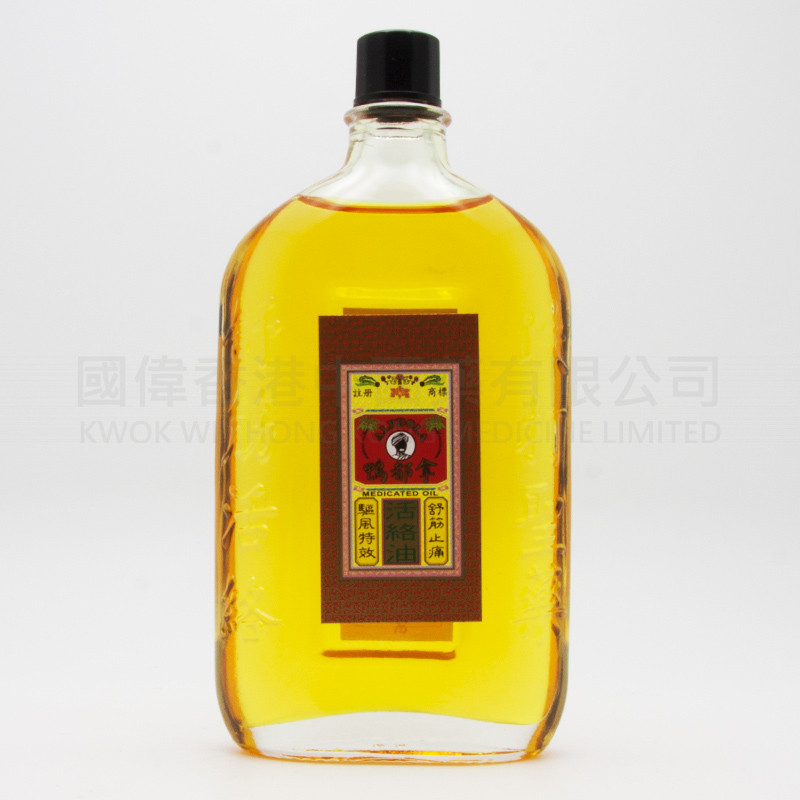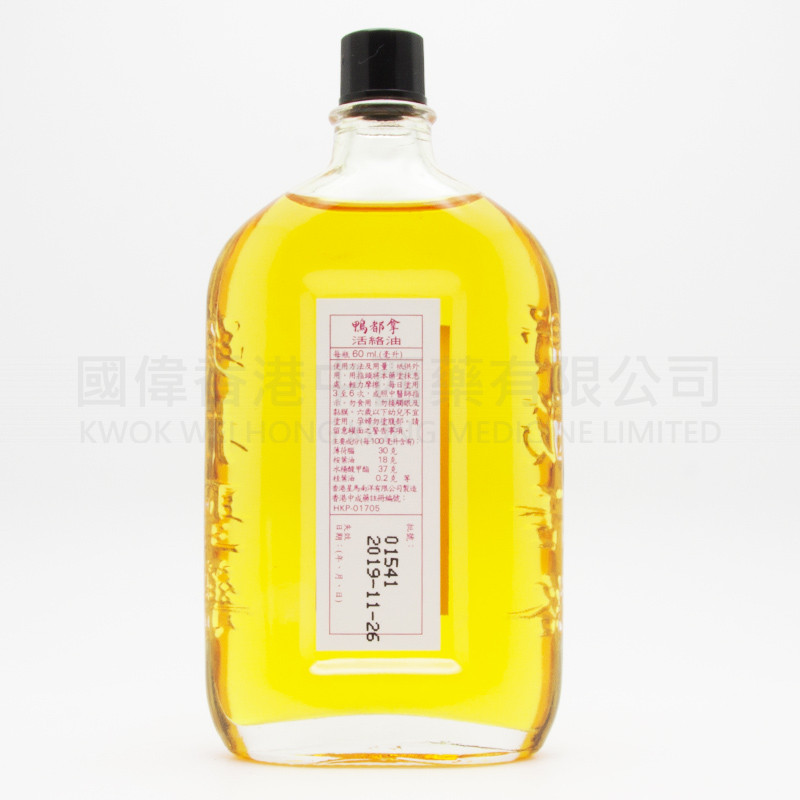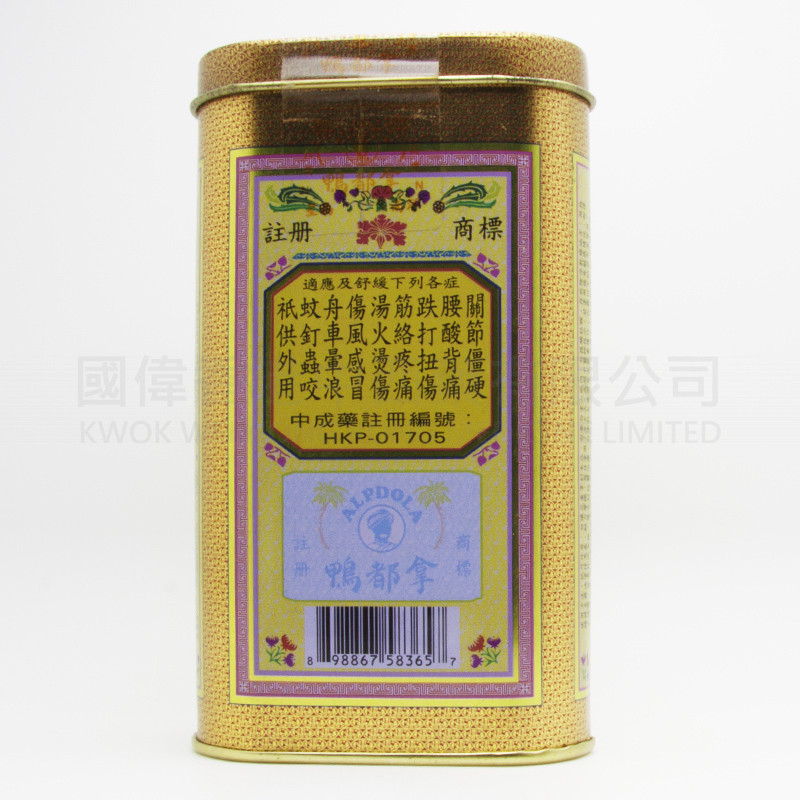 Alpdola Medicated Oil (60ml)
Ducks take active oil
Features:
Shujin active, pain, expelling wind and cold, swelling in addition to Bi, blood circulation, relieve old suffering, refreshing Xingnao.
Indications:
Pain, numbness, limb numbness, back pain, bruises and sprains, joint stiffness, stasis bruises, soup fire burns, muscle aches, headache, mild abrasions, travel halo waves, skin scars, mosquito bites, belly Pain discomfort.
Dosage and use:
Finger with the drug applied to the affected area, light friction, coated with 3 to 6 times a day, or according to Chinese medicine practitioners instructions.
caveat:
This product is for external use only. Avoid contact with eyes and mucous membranes, if accidental exposure to, immediately wash with cold water. If used after the discovery of skin sensitivity, irritation or rash, should stop using. Do not allow children to get drugs. If you accidentally swallow this product, immediately seek medical professionals to help. This product can not be eaten. If the symptoms increase after use or coated with a period of time has not improved, should stop using and consult Chinese medicine practitioners or doctors. Do not apply too wide and too serious wounds, children under the age of six Do not apply. Children with colds, chicken pox or fever should avoid using methyl salicylate. Such as the response of foreign patients with salicylic acid, high-risk patients, children and pregnant women before using this product, please consult the doctor or doctor; pregnant women do not Tu abdominal.
Specification: 60ml (ml) per bottle
Storage: sealed, stored in a cool and dry place, do not let children get the goods.
Main Ingredients: Per 100 ml Contains:
Menthol 30 grams of eucalyptus oil on the 18th salicylic acid methyl ester 37 grams
0.2 grams of leaf oil and so on
Note: Do not eat, not into the eyes, only for external use.
Manufacturer: Made in Hong Kong