German Prescription capsicum plaster (24 pieces)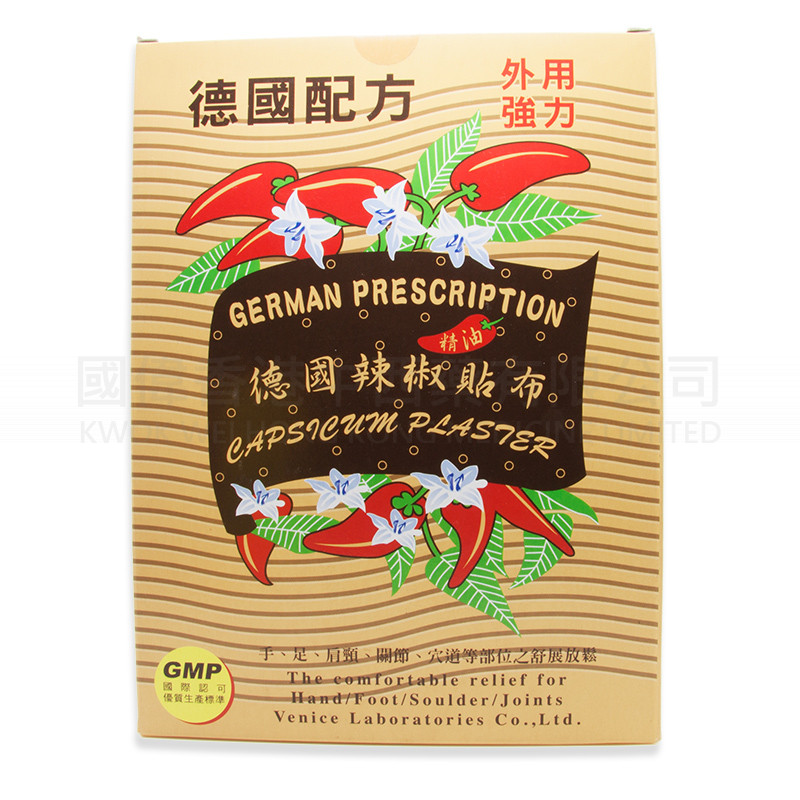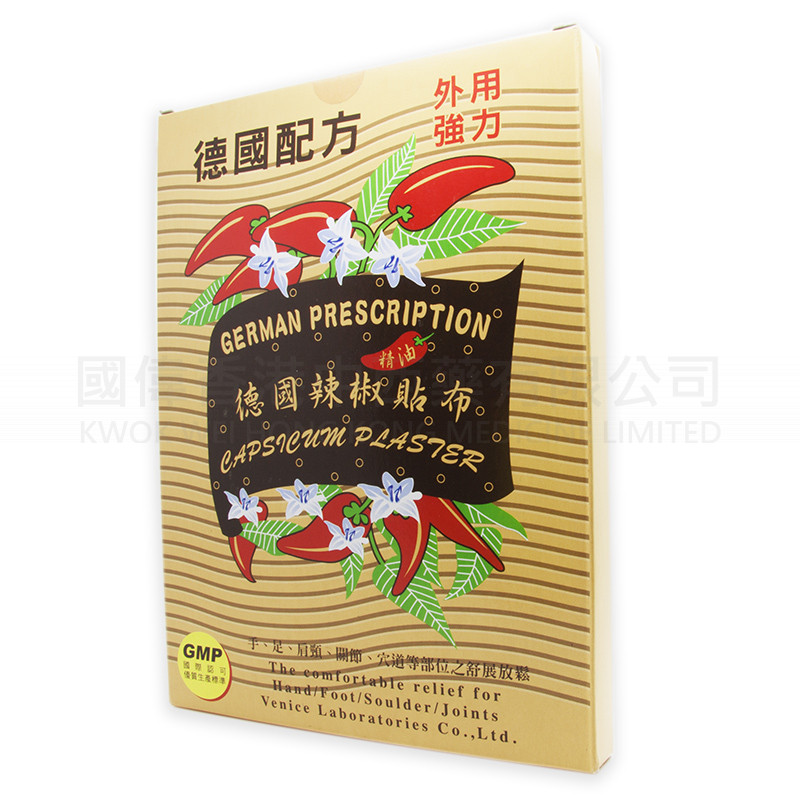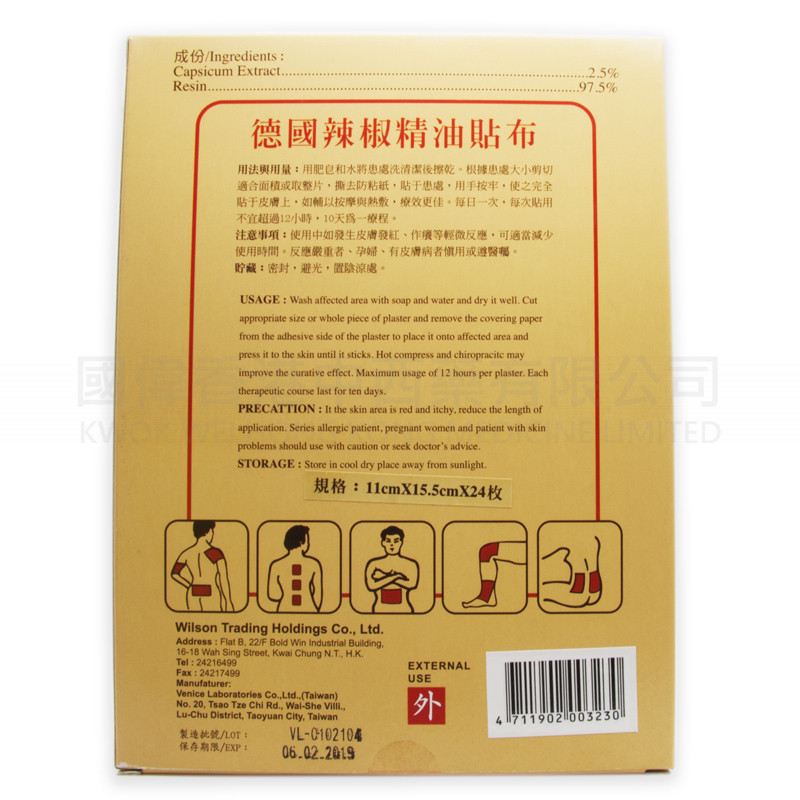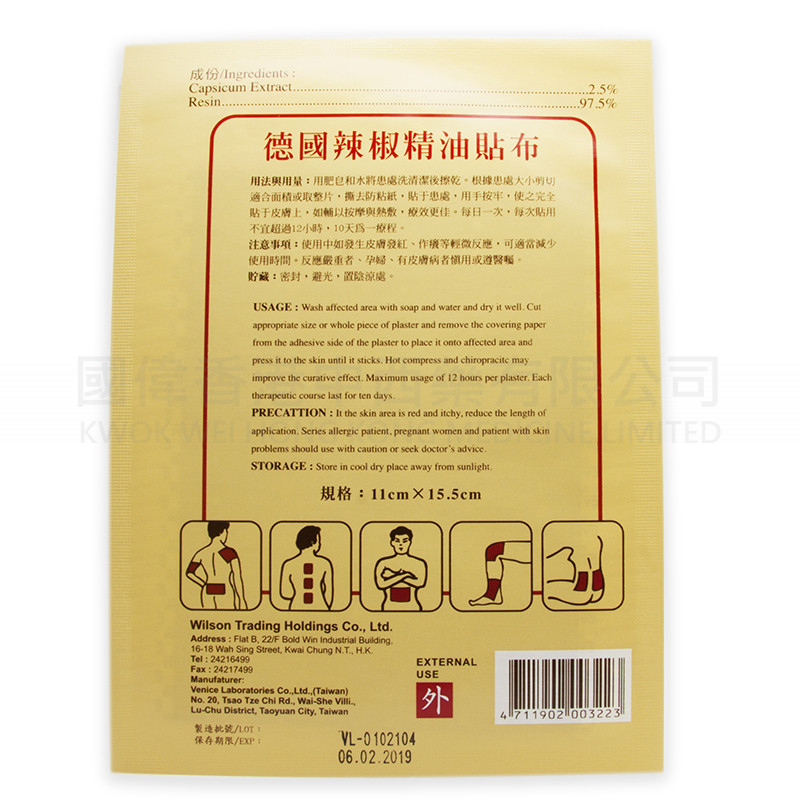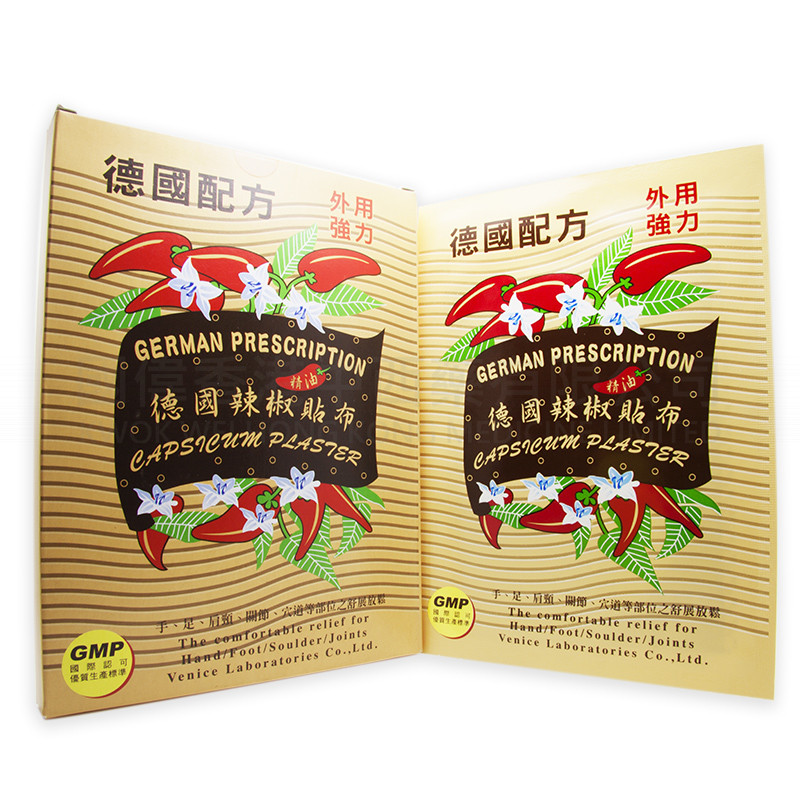 German Prescription capsicum plaster (24 pieces)
Applicable: Joint pain, muscle strain, muscle pain, muscle pain, shoulder and neck and shoulder pain, limb pain, backache, sports injury.

Function: Anti inflammation and analgesic drugs. The main ingredients of capsaicin pepper extracts with dilated capillaries, improve local blood circulation, accelerate the pain caused by metabolism, which play anti-inflammatory analgesic effect. The surface of small blood vessels and capillaries of smooth muscle ingredient belladonna anisodamine on spasm has spasmolysis function, has auxiliary effect on the pain.
Usage and dosage: External。 First clean the affected area with before, will tear off the plaster lining, affixed to the affected area. 1 times a day, each time 1, the general situation of 3 to 7 days for a course of treatment; or as the doctor's advice.
Made in Taiwan