gold Tiger Pain Relief Plaster (5 plasters)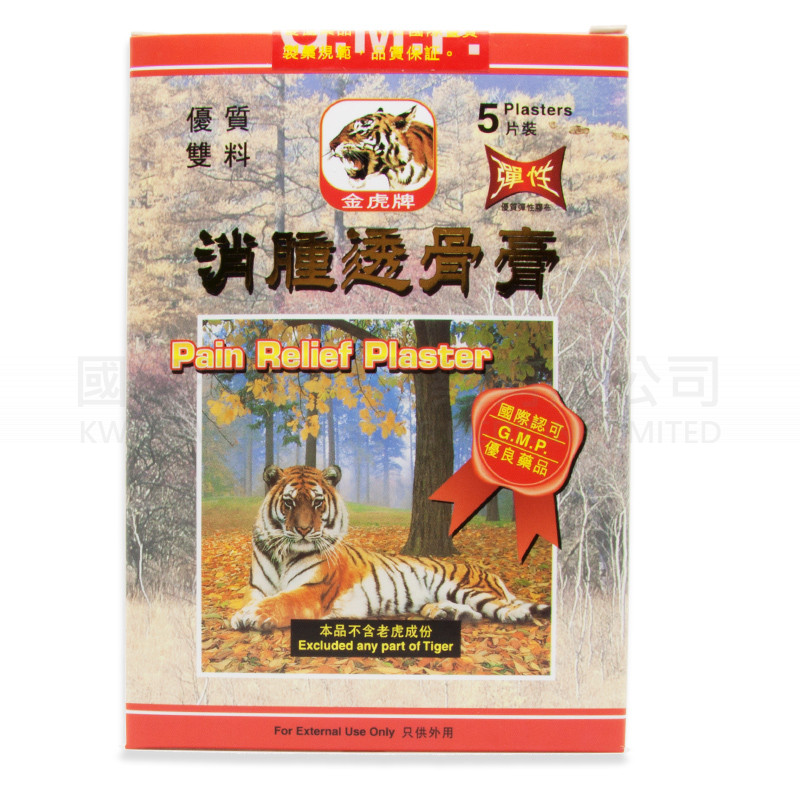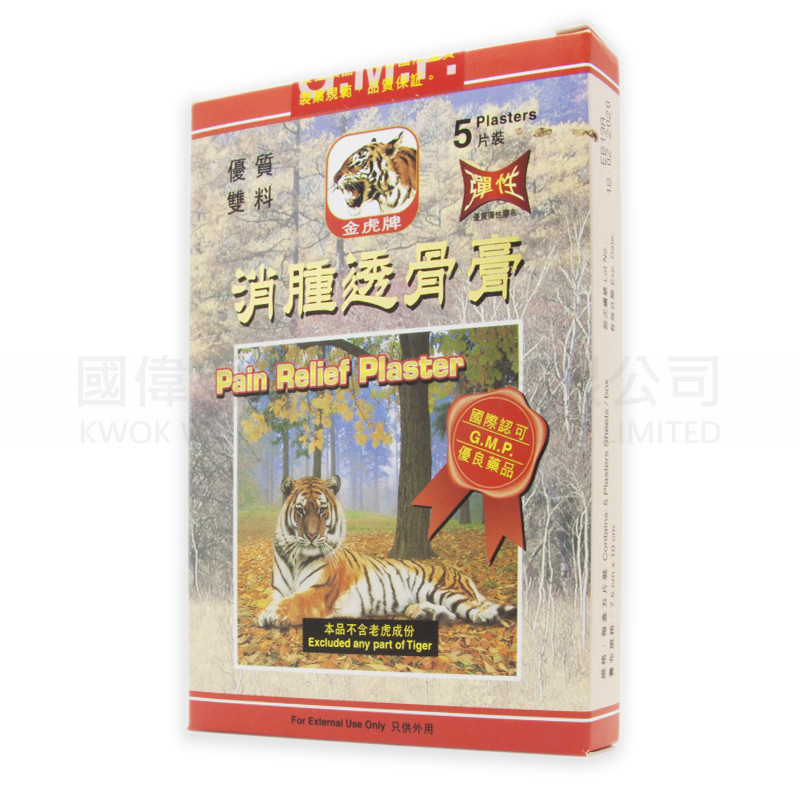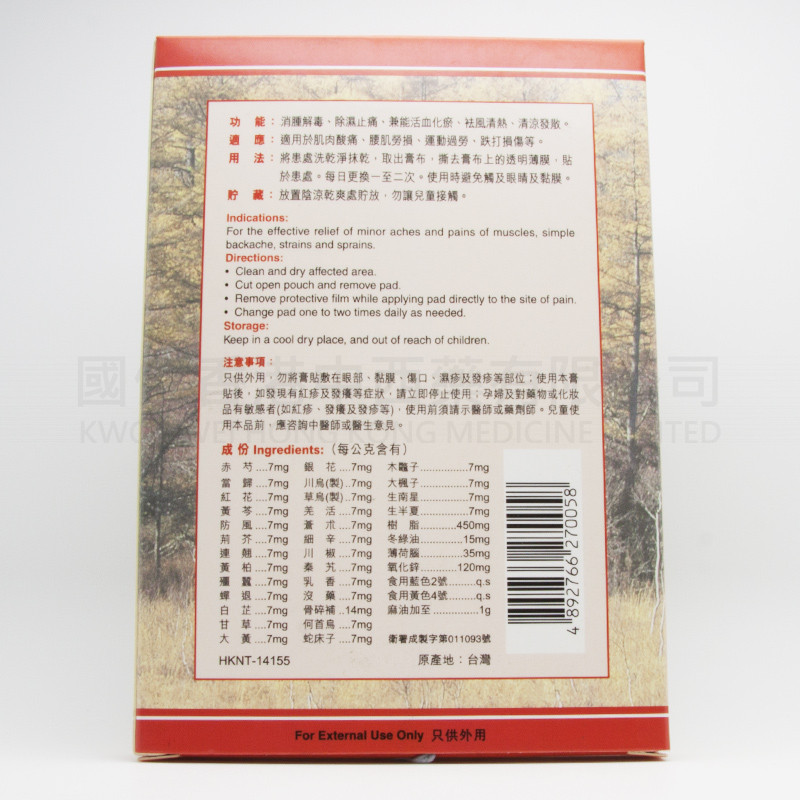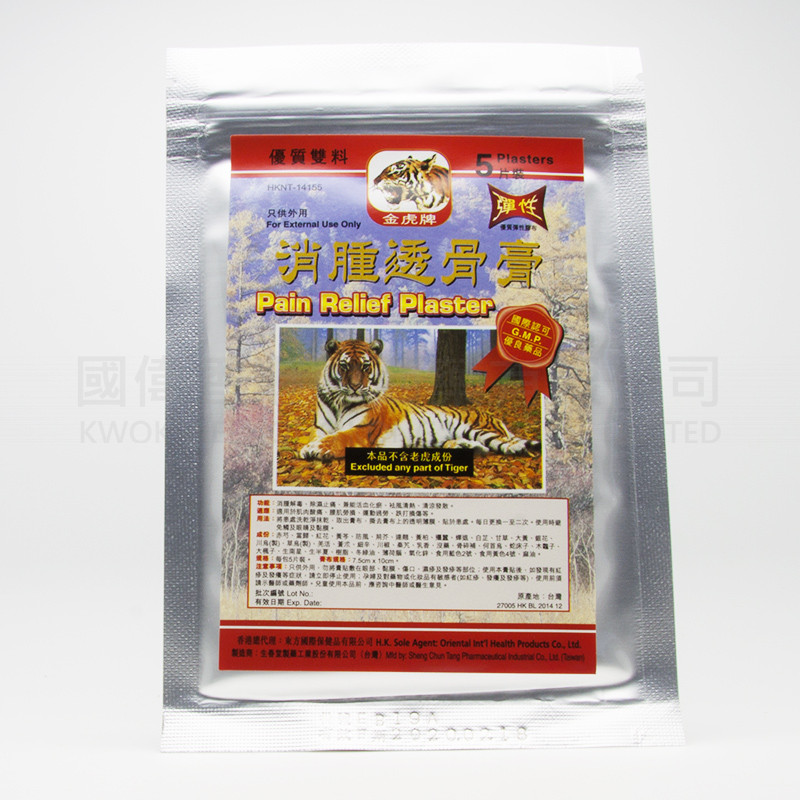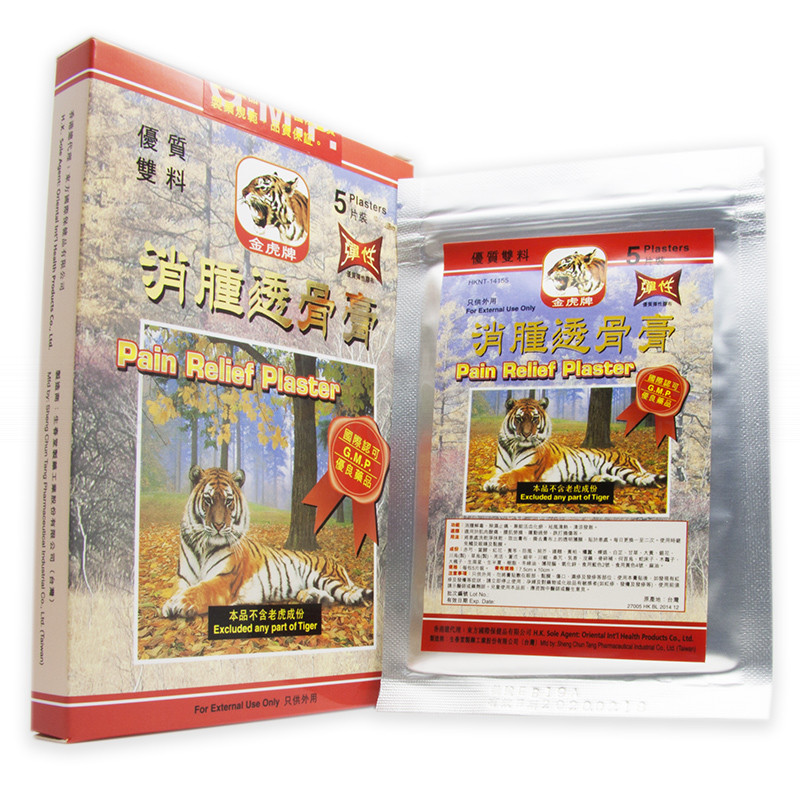 gold Tiger Pain Relief Plaster (5 plasters)
Applicable: Muscle pain, lumbar muscle strain, sports fatigue, traumatic injury.

Function: Clear swollen detoxification, dehumidification pain, and blood stasis, expelling wind and removing heat and cool divergence.
Usage and dosage: The affected area clean and wipe dry, remove the plaster, tear off the transparent film paste cloth, affixed to the affected area. Replace one or two times a day.
Made in Taiwan