Smart-medi DHEA 25mg (100 Capsules)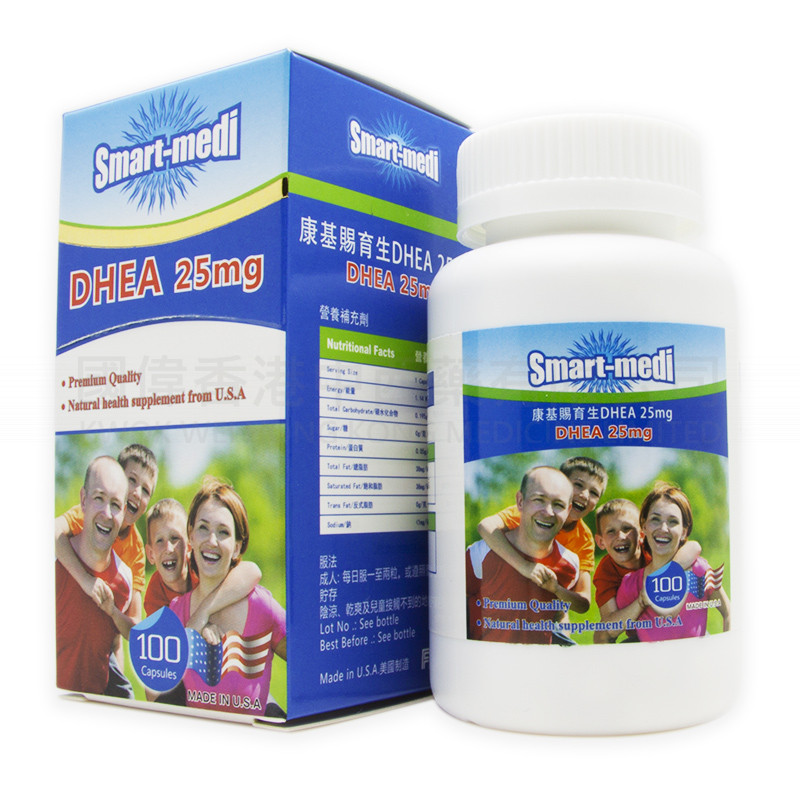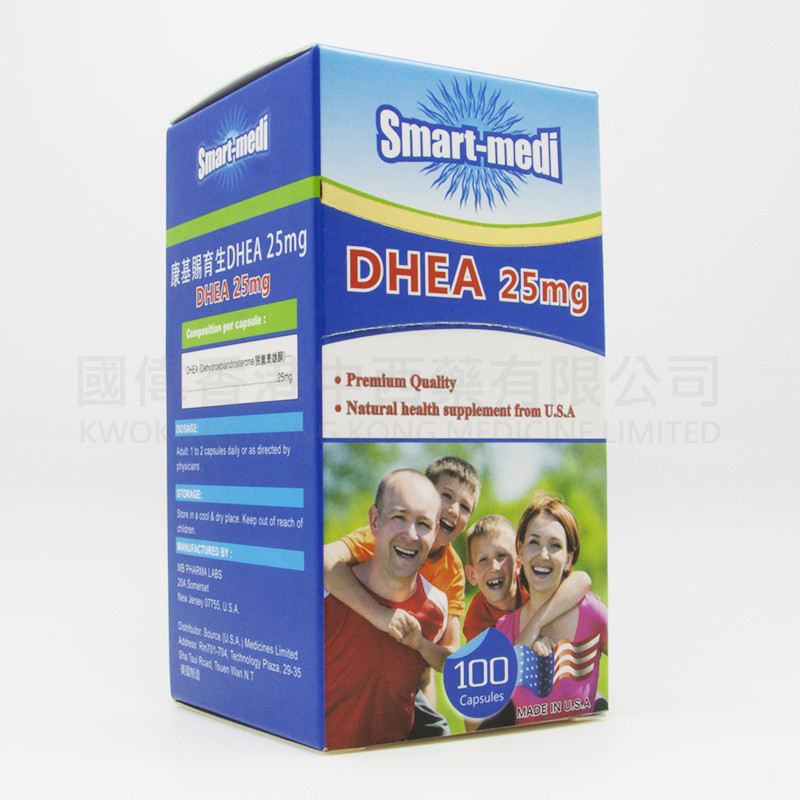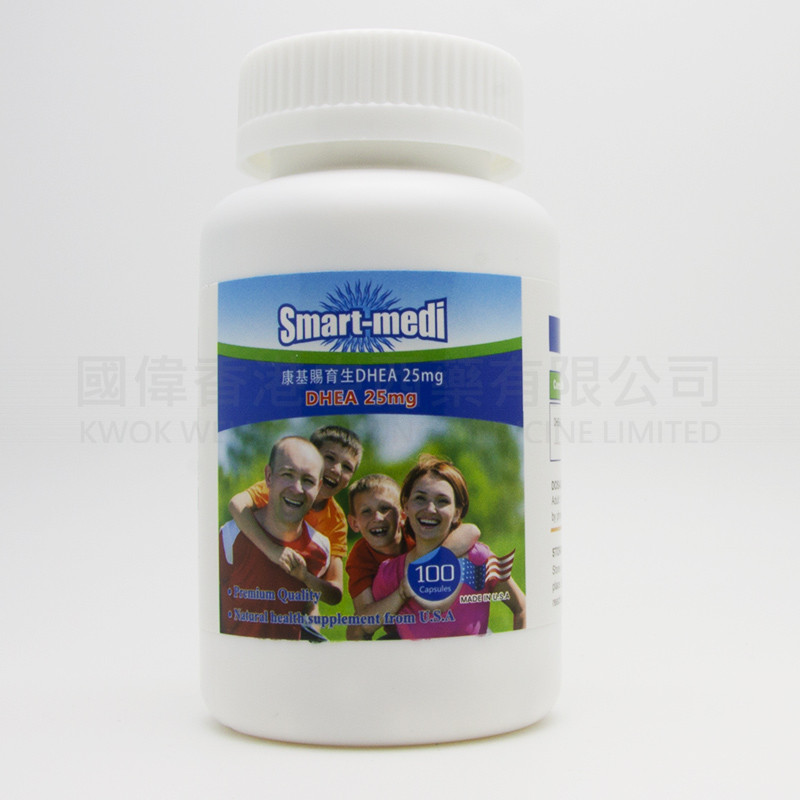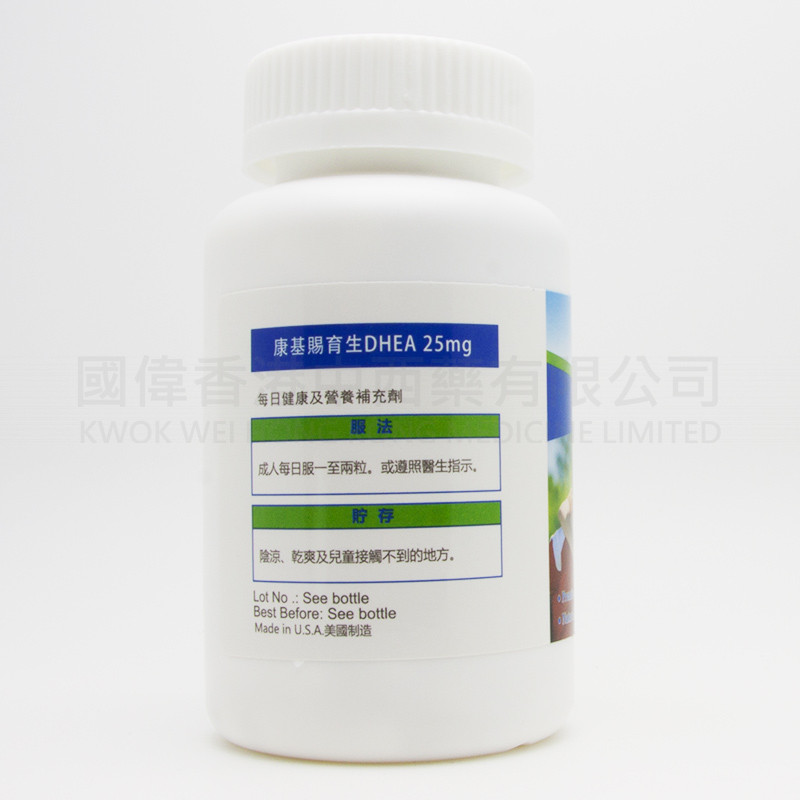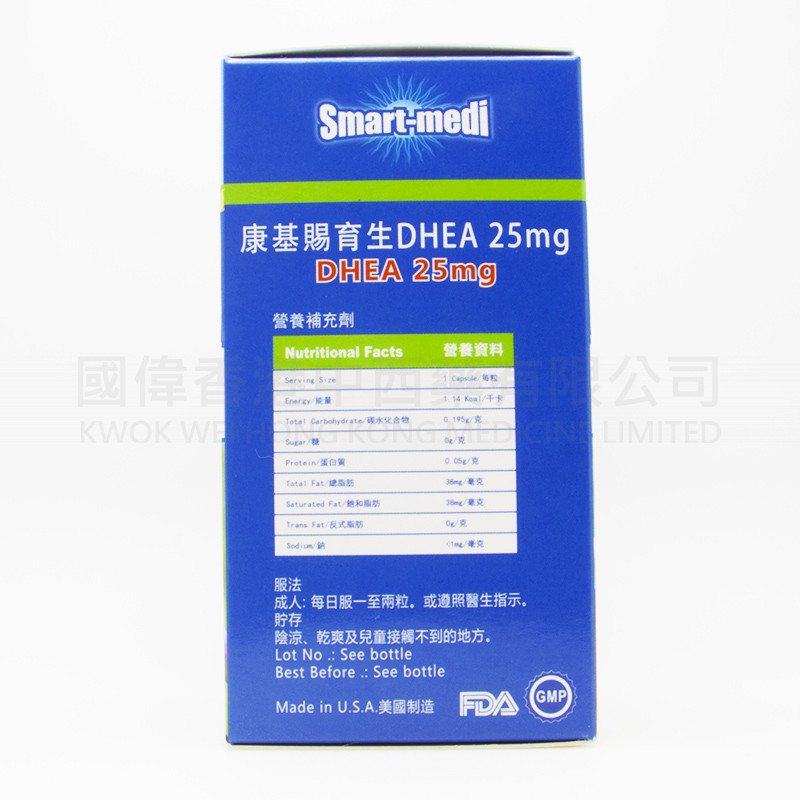 Smart-medi DHEA 25mg (100 Capsules)
Kangji gives birth to DHEA 25mg
Suitable for pregnant people taking attention
DHEA (Dehydroepiandrosterone) Dehydroepiandrosterone Recent studies have shown that male hormones can enhance the expression of follicle-stimulating hormone (FSH) receptors in the ovary, improve ovarian granulosa cell sensitivity to FSH, increase the number of excellent eggs, improve embryo quality , Thereby increasing the female reproductive potential. DHEA is the best active ingredient for this study.
As a multi-directional slow-acting hormone, DHEA can regulate the hormone secretion in female body, balance the levels of androgen and estrogen in female, improve the ovarian microenvironment, make the function younger, and improve the ovum Quality, scientific and effective to improve the pregnancy rate. In a variety of infertility factors, the woman accounted for 25% of ovulation disorders, can be embarrassed to induce ovulation as the key to correct this obstacle. DHEA can induce ovulation, improve the success rate of conception. In addition, the number of recruited follicles retained in the ovaries decreased, decreased follicular cell quality, resulting in decreased fertility and sex hormone deficiency in women. Clinical studies have shown that DHEA can increase ovulation rate and improve pregnancy rate.
One quarter (25.8%) of physicians practicing in vitro fertilization (IVF) from 45 countries reported using DHEA as an adjuvant therapy for IVF. DHEA therapy can reduce the abortion rate of all ages, especially women over the age of 35. This may be due to DHEA supplementation can reduce the probability of chromosomal aneuploidy embryos, thereby reducing the chromosomal abnormalities caused by early recurrent spontaneous abortion.
In addition, studies have shown that the role of DHEA is not only confined to precursors of exogenous hormones, but also can improve the peri-estrus women's depression and other negative emotions and cognitive dysfunction, regulate and stabilize immune; increase bone density, prevent osteoporosis , Delay the aging of the ovary and the body; stimulate vascular endothelial cell proliferation, also has a protective effect on the cardiovascular.