DERMACORN 3 packs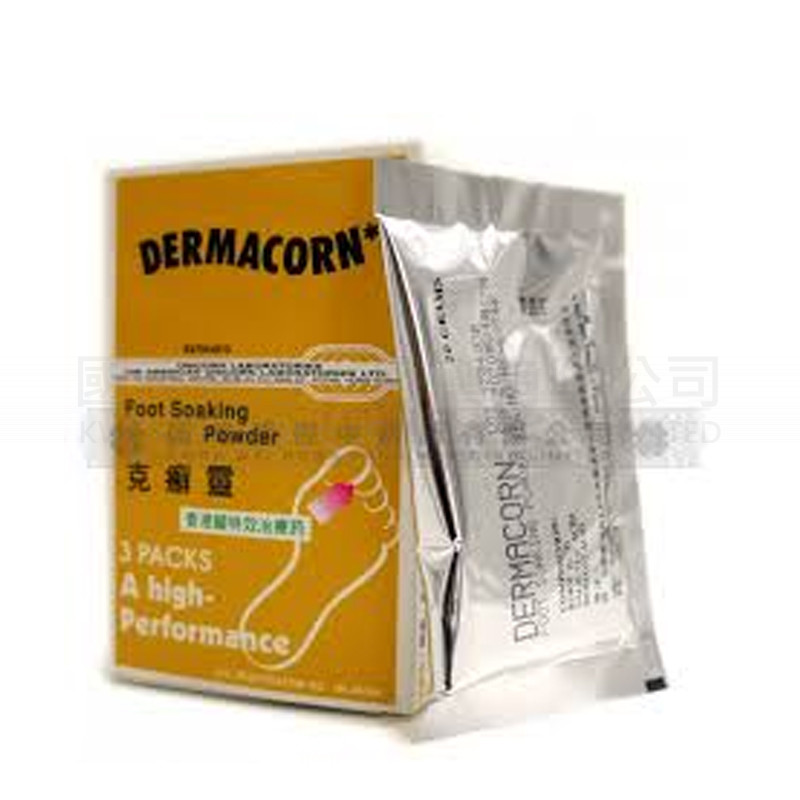 Hong Kong foot cure

Indications: athlete's foot (commonly known as Hong Kong feet)
Usage: A packet of powder dissolved in 1.5 liters of warm water, while taking advantage of warm affected area, about 30 minutes to water only, wipe dry. This product is soaked once daily until it is cured.
(Peeling after use and anti-bacterial effect.)
Taboo: Patients with broken skin or wound should be discontinued.
Storage: Store in a cool dry place. Store below 25 degrees Celsius.