怡安堂 BAT PO KENG FOONG POWDER (12 bottles)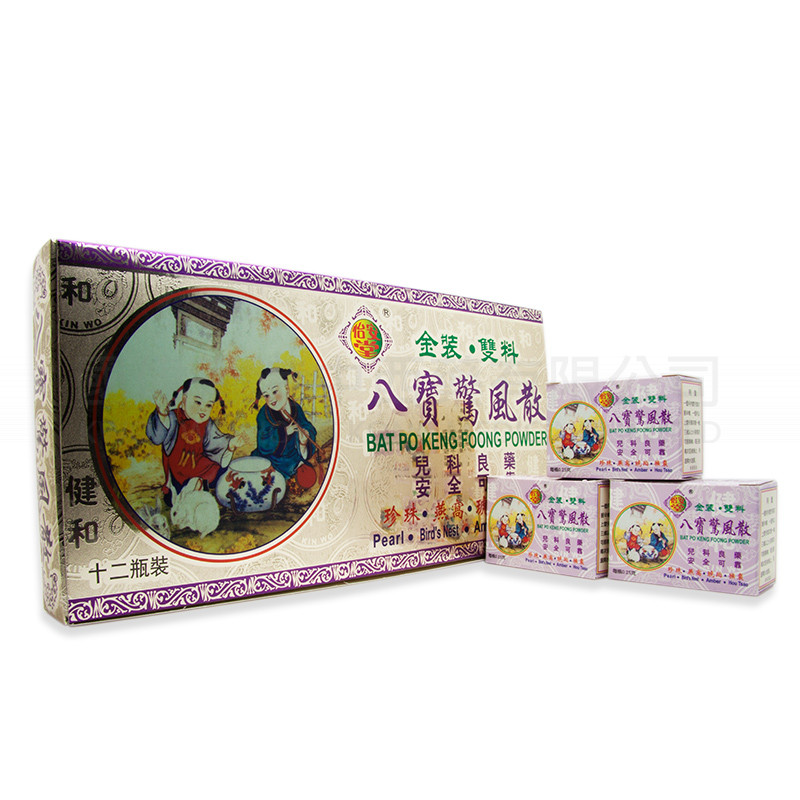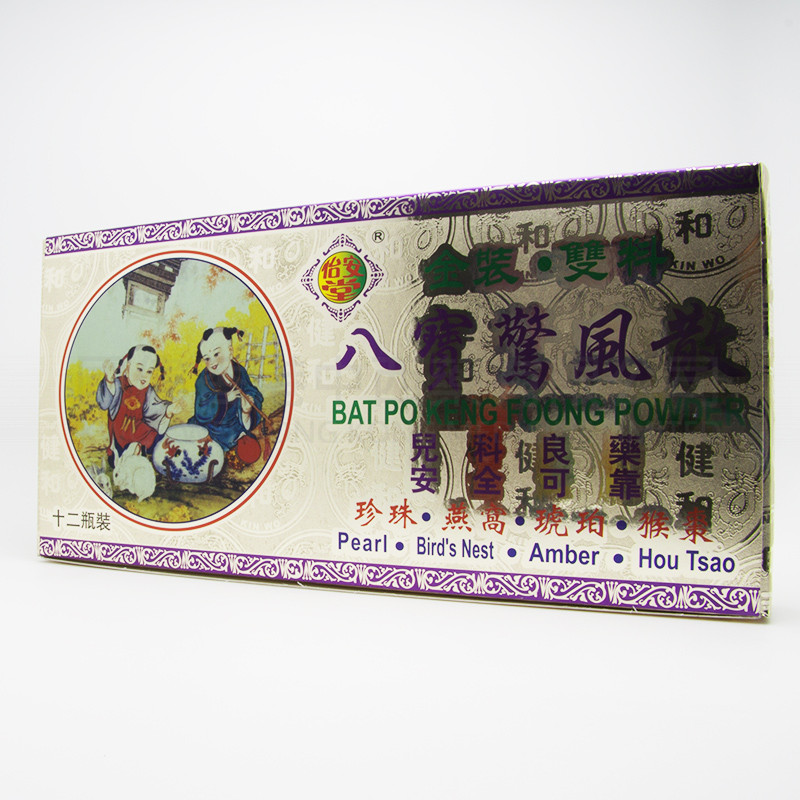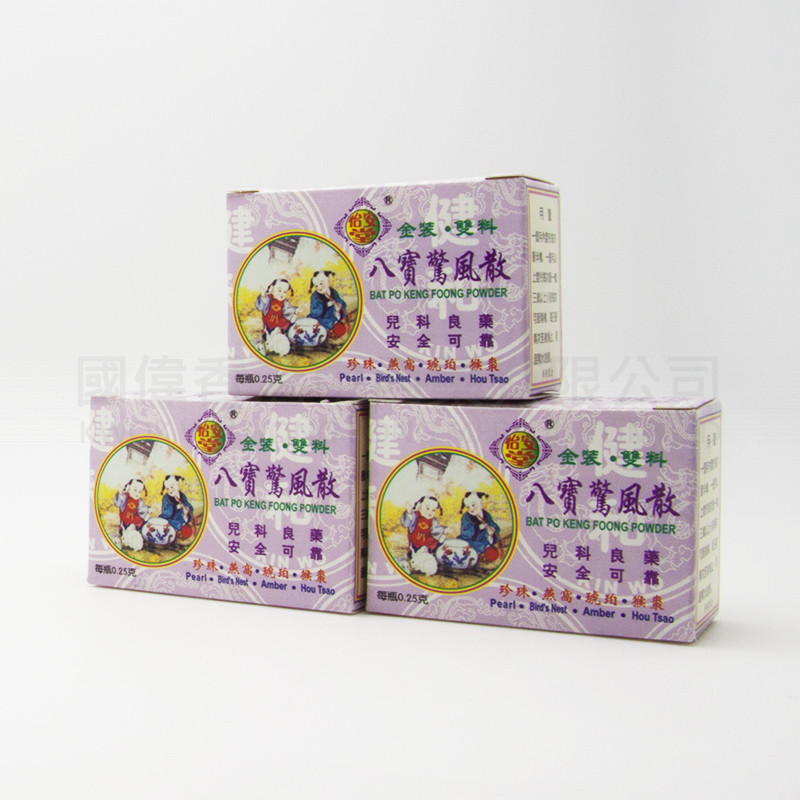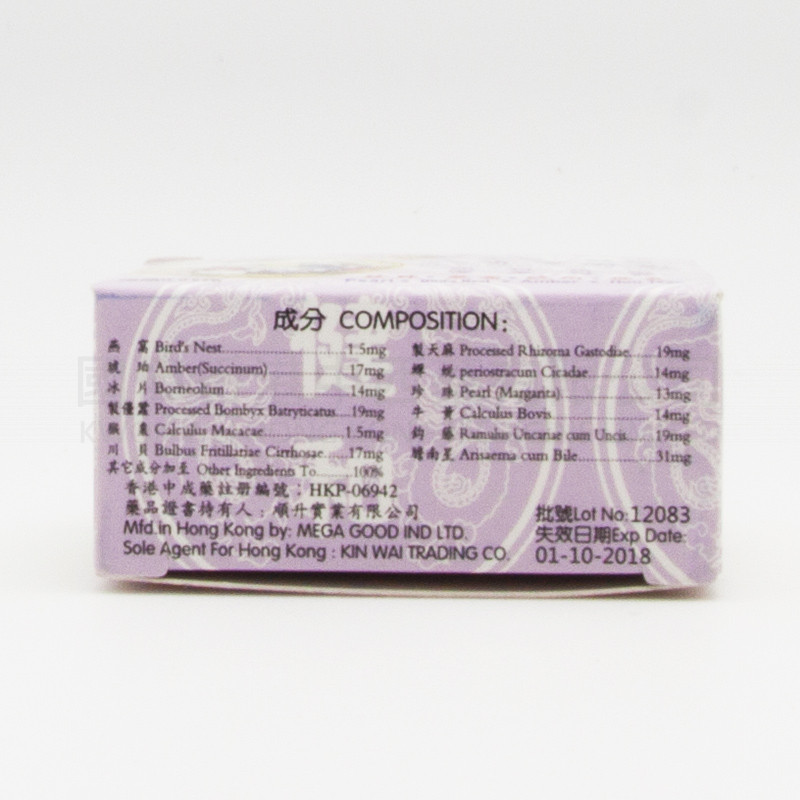 怡安堂 BAT PO KENG FOONG POWDER (12 bottles)
怡安堂 BAT PO KENG FOONG POWDER is a selection of the bird's nest, pearl, amber, Houzao and many rare Chinese medicine preparation Shaolian, function of removing phlegm detoxification, tranquilizing the mind, resuscitation, antipyretic Qufeng, treating infantile diseases, a significant effect for pediatric medicine, taking simple, home travel, prepared against want.

Applicable: Wind frightened, cold phlegm cough, fever, poor appetite, irritability, restlessness night.
Function: Removing phlegm will surprise, Qingrejiedu, Qufeng, antipyretic, sedative and cures diseases in children.
Usage: one month baby take half bottles, more than one month baby take a bottle, over the age of three children each can take 2 bottles, two times a day to the date, the temperature boiling water delivery service.
Made in Hongkong