Thrive Stone breaker support (60 Capsules)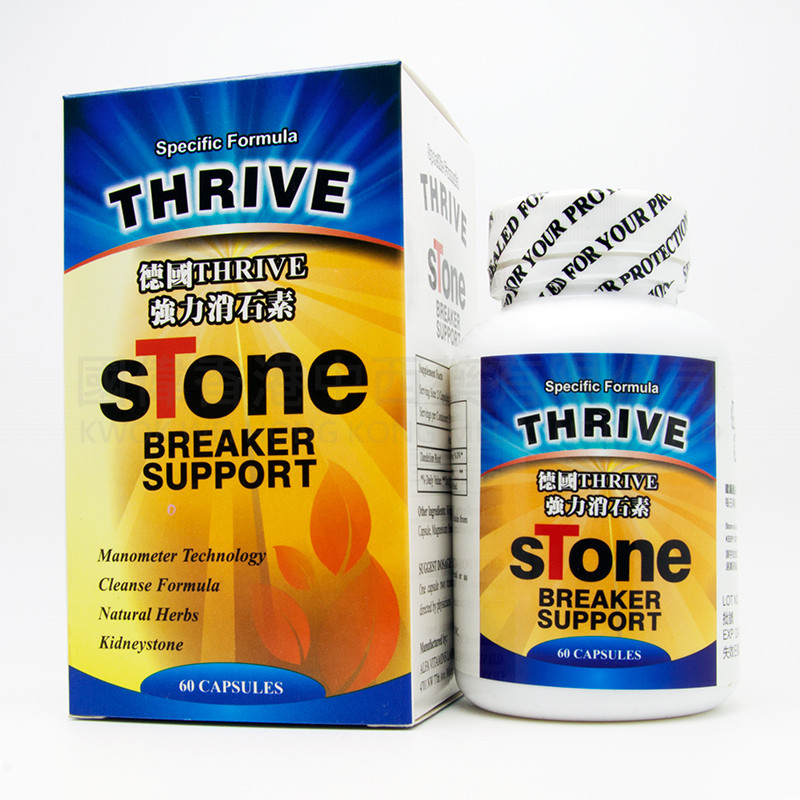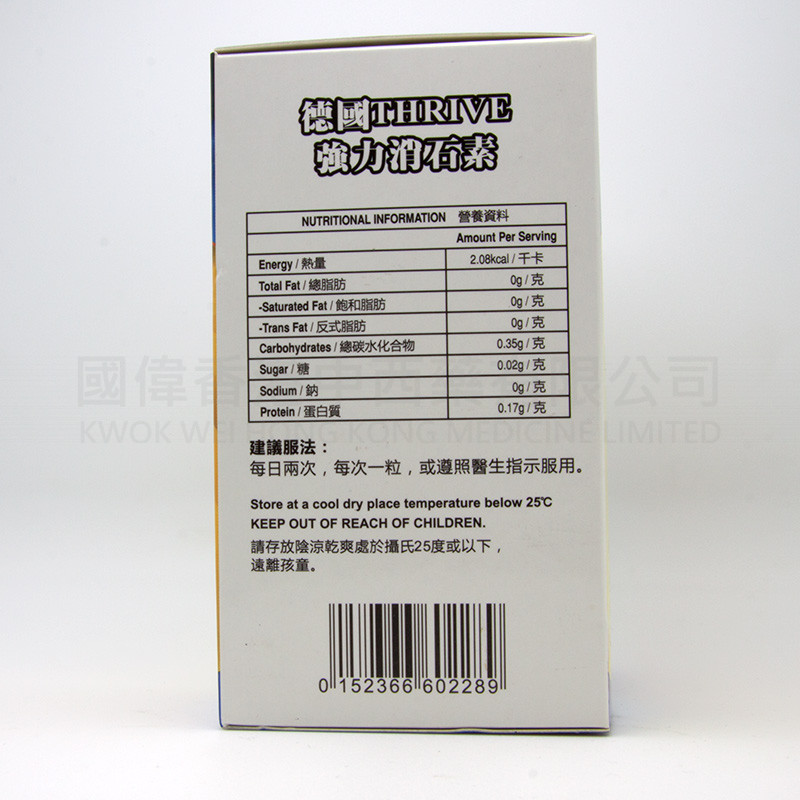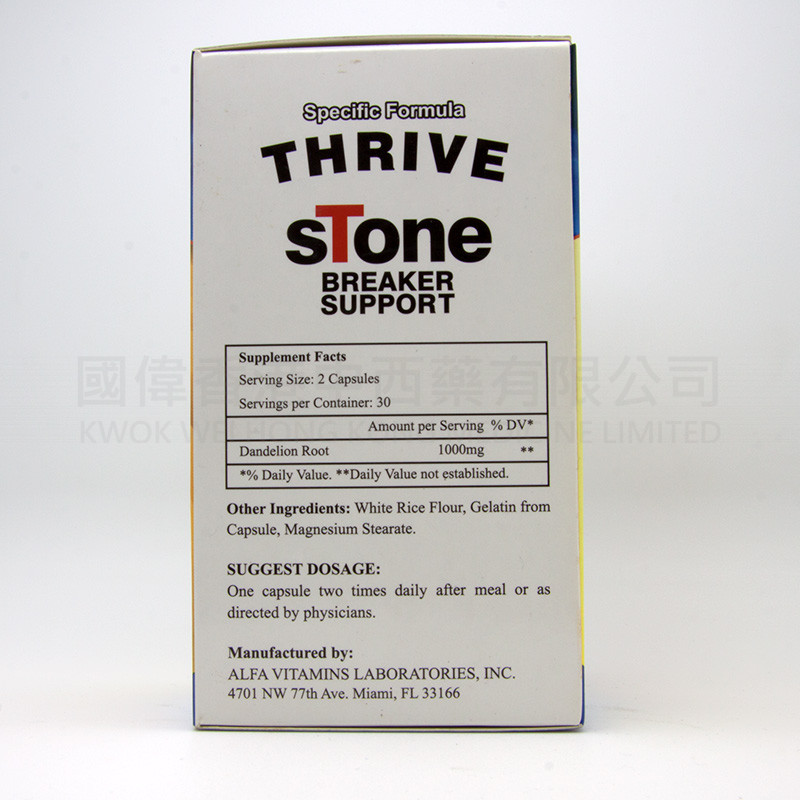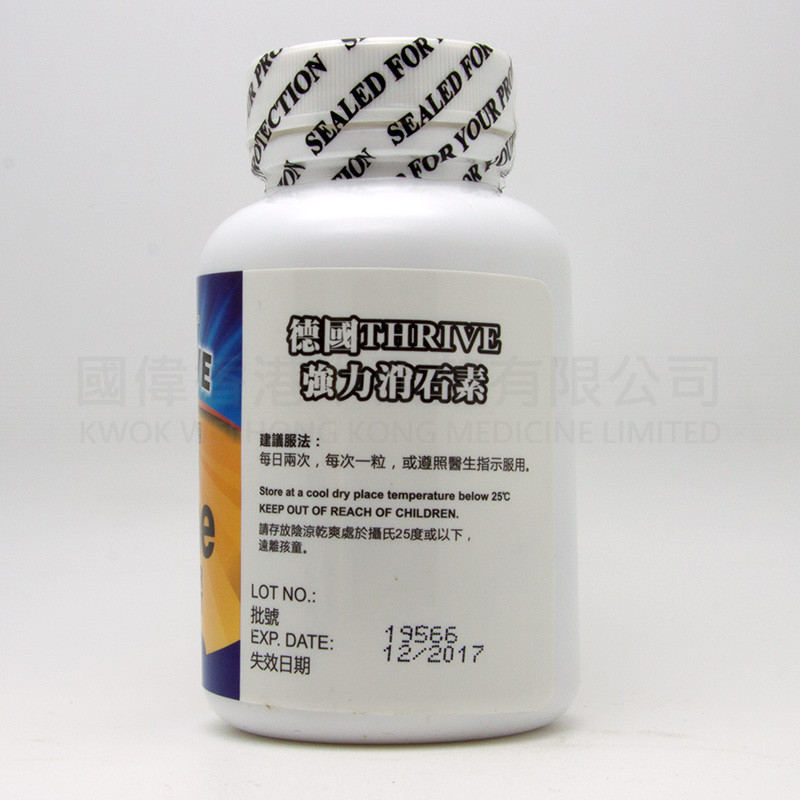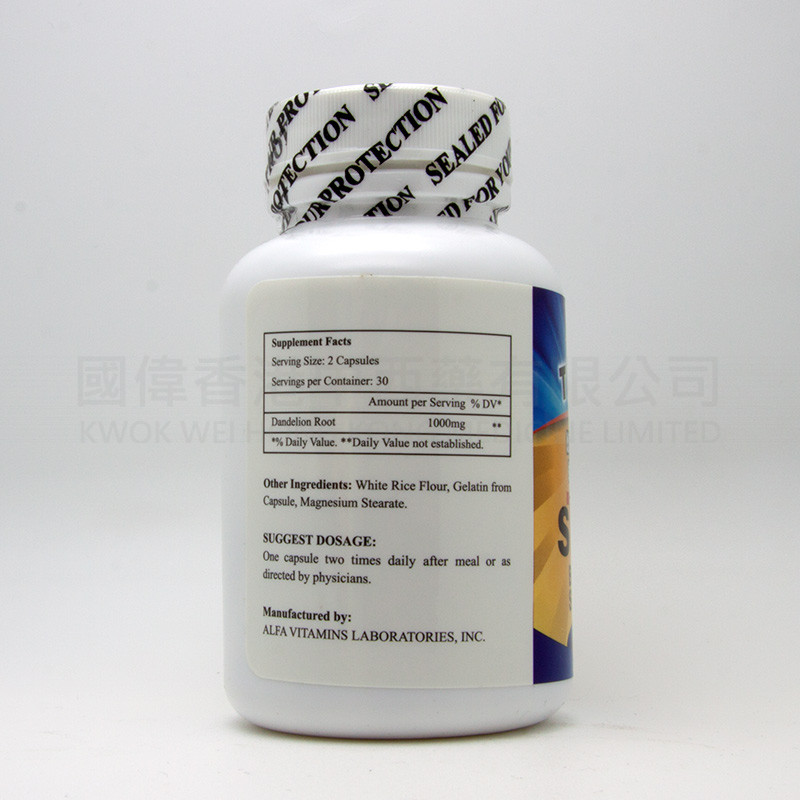 Thrive Stone breaker support (60 Capsules)
Modern scientific research with the natural active ingredients, to help patients with natural stone stone, relieve the pain of surgery, the efficacy of excellence. The German THRIVE strength uralyt after years of experience in clinical trials and careful study of long time, the function of calcification composition dissolve stones, excluded from the urine, no adverse side effects, patients can be at ease use.

Application: 1, stone, bile duct stones, kidney stones, urinary stones, liver stones, bladder stones and cellulose composition of the stone 2, lead to diseases of the digestive system with stones in gallbladder and cholangitis. 3, because of the sharp pain caused by a variety of stones, night sweats, nausea, vomiting, abdominal pain, hematuria. 4, the prevention of urinary system infection in urethral retrograde surgery before and after the treatment, prevention of postoperative recurrence of kidney stone.
Usage and dosage: two times a day, each one, or in accordance with the doctor's instructions to use.
Made in USA