Honpo Strong QianLieTong Capsules (60 capsules)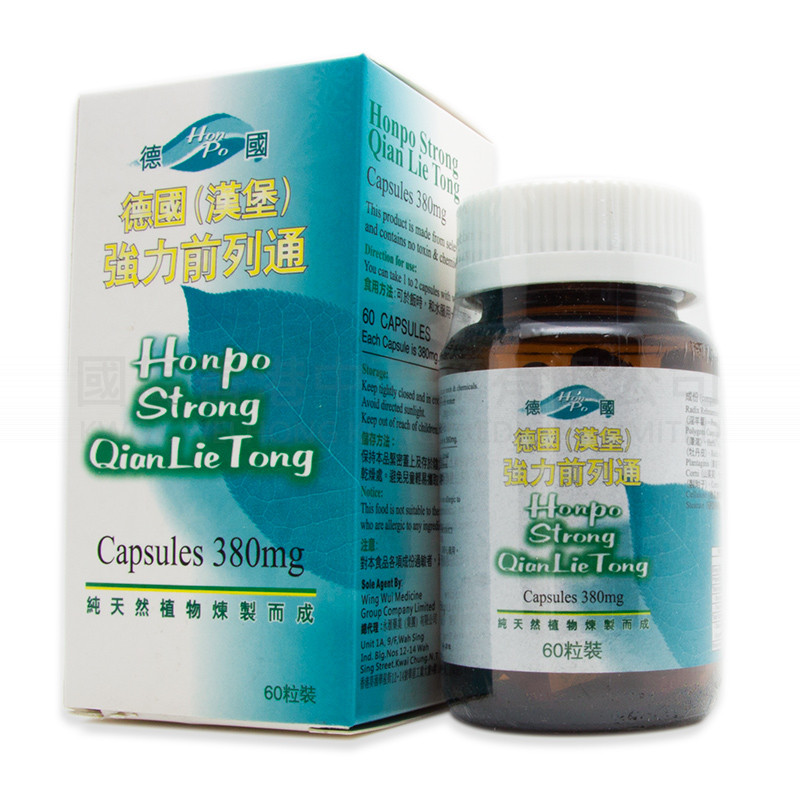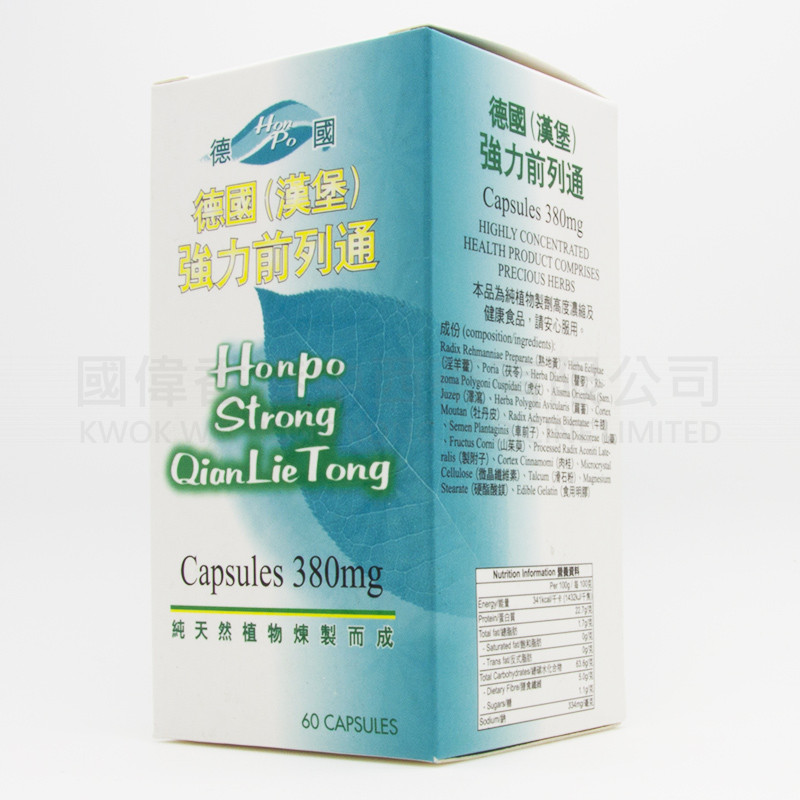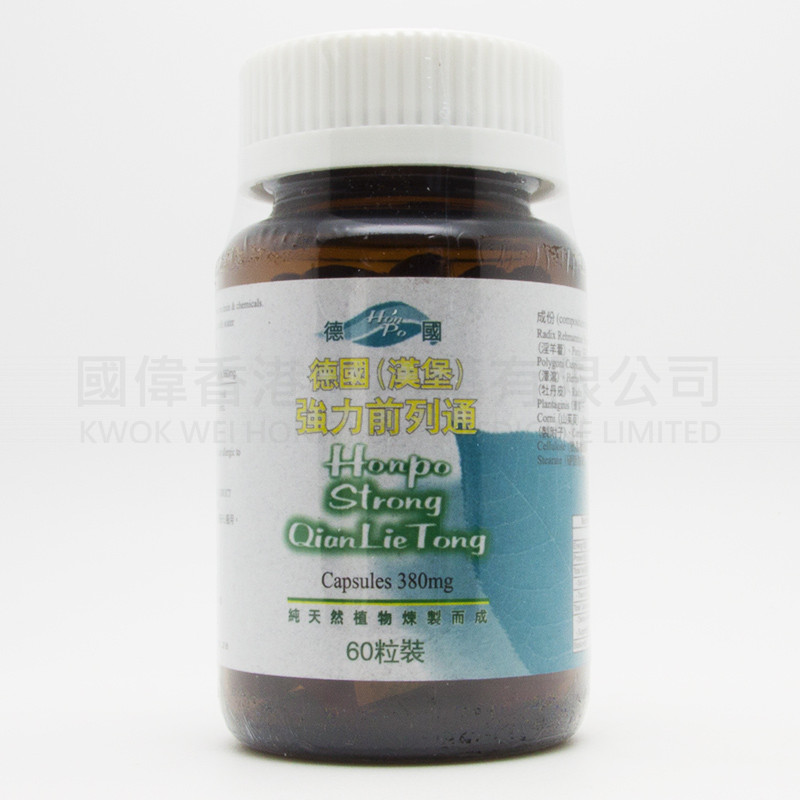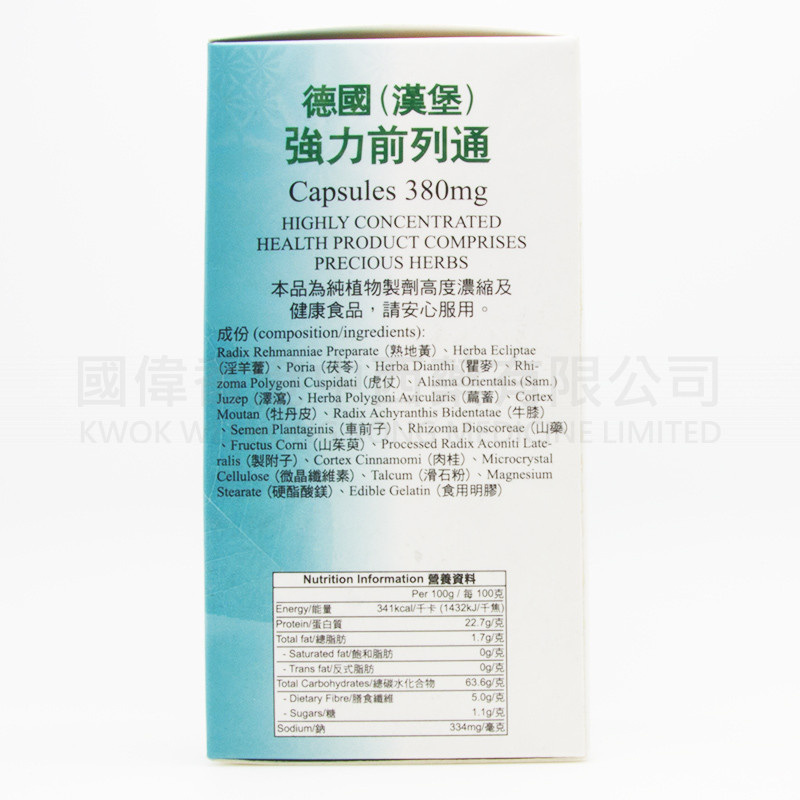 Honpo Strong QianLieTong Capsules (60 capsules)
This product is highly concentrated and healthy food, please take it.

Applicable: Chronic prostatitis, prostatic hyperplasia, frequent urination, urgency, urinary dribbling.
Function: To enhance the function of men, to extend the golden years. Adjustment function: protection and consolidation of male prostate and delayed functional degradation. Maintenance: control forefront of nocturia, and frequent urination trouble help keep smooth. Strengthening the function: Fuzheng Guben, nourishing yin and kidney, testis, urethra, bladder and kidney strengthening machine function.
Usage and dosage: Three times a day, each time one to two, in after meals, or as directed by the physician. As a therapeutic, long-term use can delay the decline and strengthening the kidney function.
Made in Germany