BUDDHA NASAL SPRAY (5ml)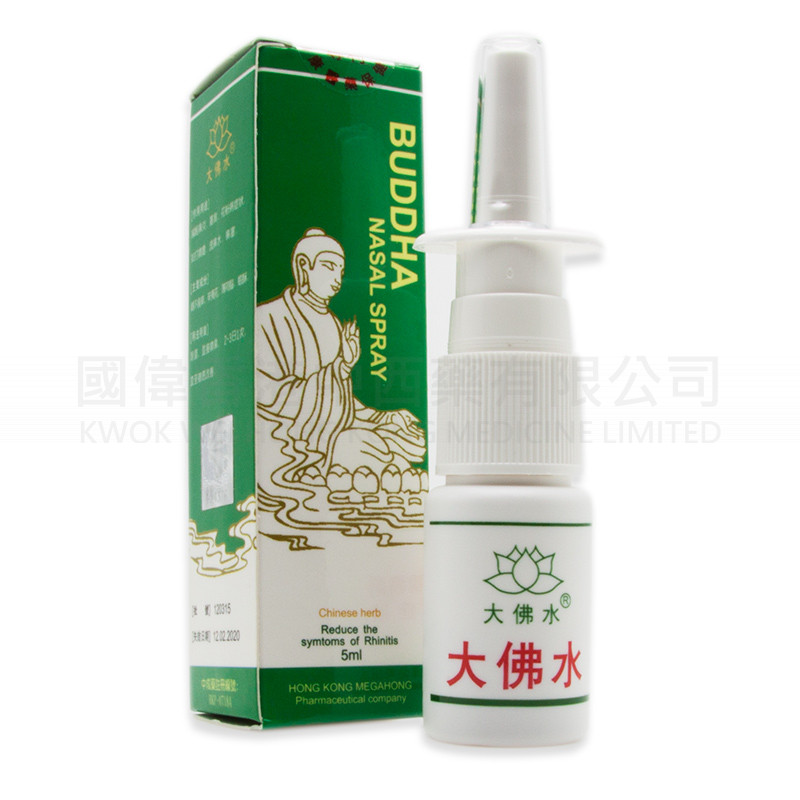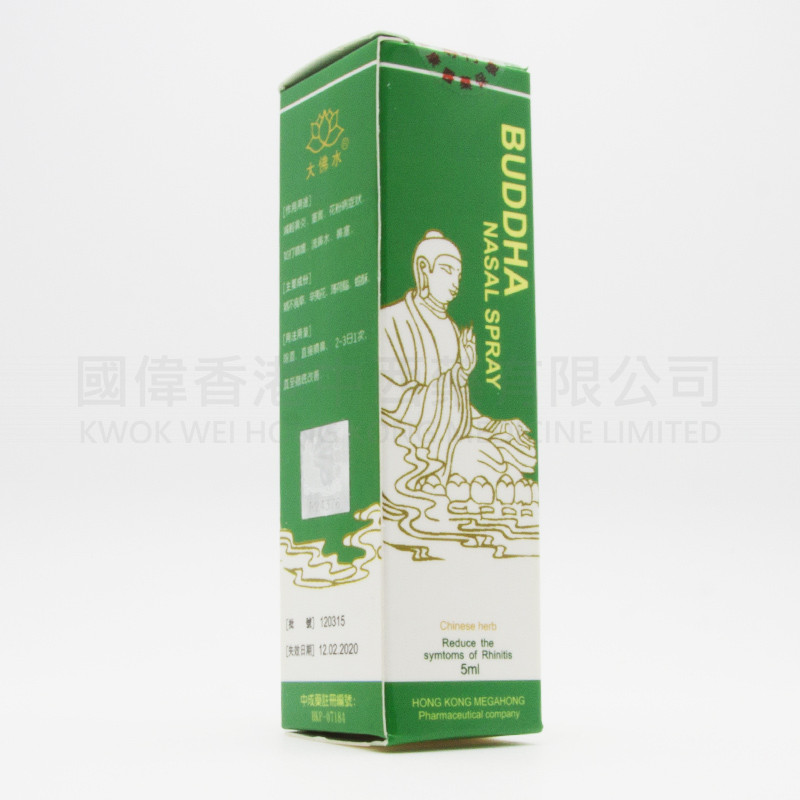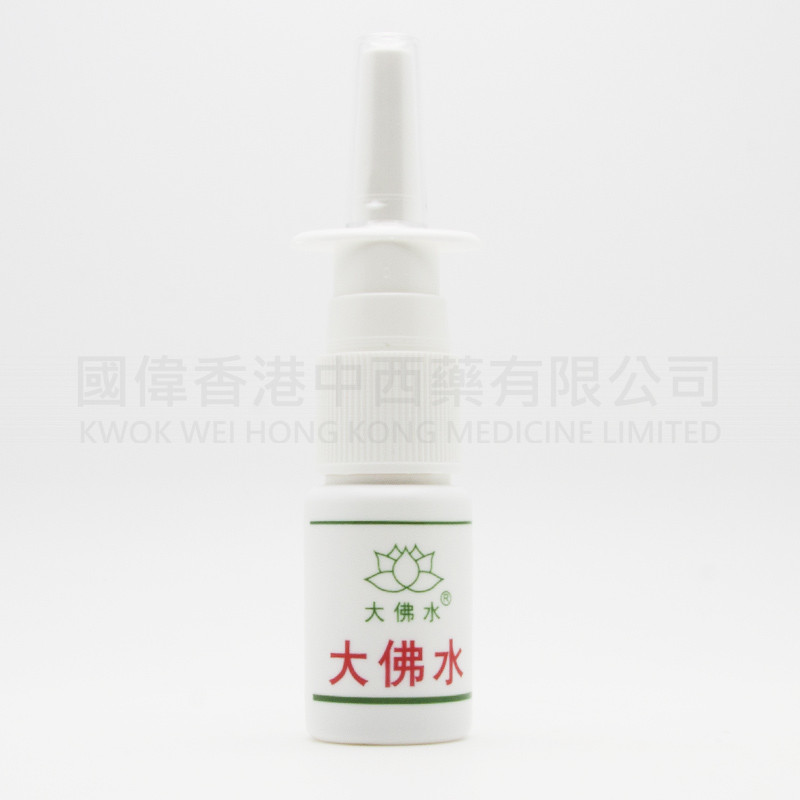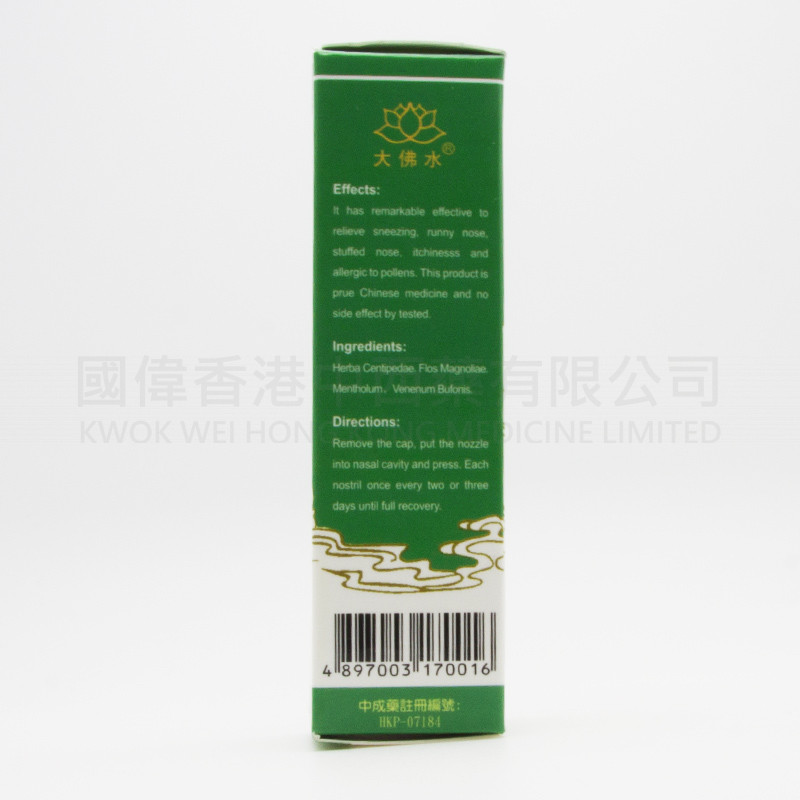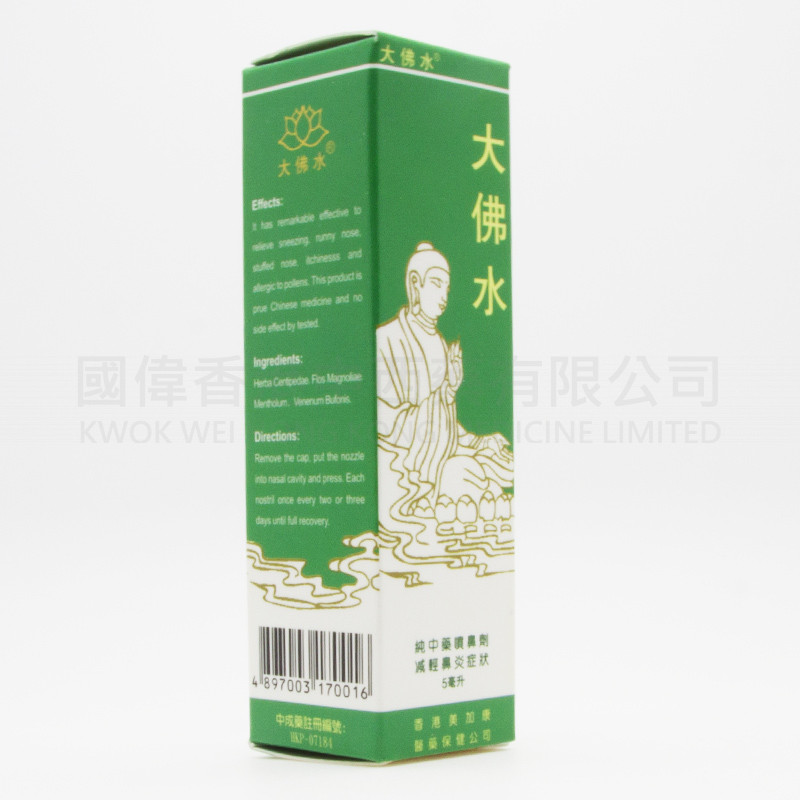 The use of pure Chinese medicine and water extraction. The main effective components can rapidly relieve the symptoms of rhinitis, nasal sinus and hay fever.

Applicable: Sneezing, nasal itching, nasal congestion, runny nose, rhinitis, nasal sinus, hay fever.
Function: Relieve symptoms of rhinitis, sinus and pollen.
Usage and dosage: In addition to the cover, nozzle into the nasal vestibule, eyes closed, squeeze nasal spray, spray in each nostril once a day 2-3 nasal spray. The nasal suction by mouth and then exhale. After several times through the nose, because your body has produced antibodies, so the number of attacks reduced, the disease is reduced, this time can be changed to 5-10 days, and even a complete improvement.
Made in Hongkong