Coral Brand Hung Lien Shang Ching Pien (1 Dozen)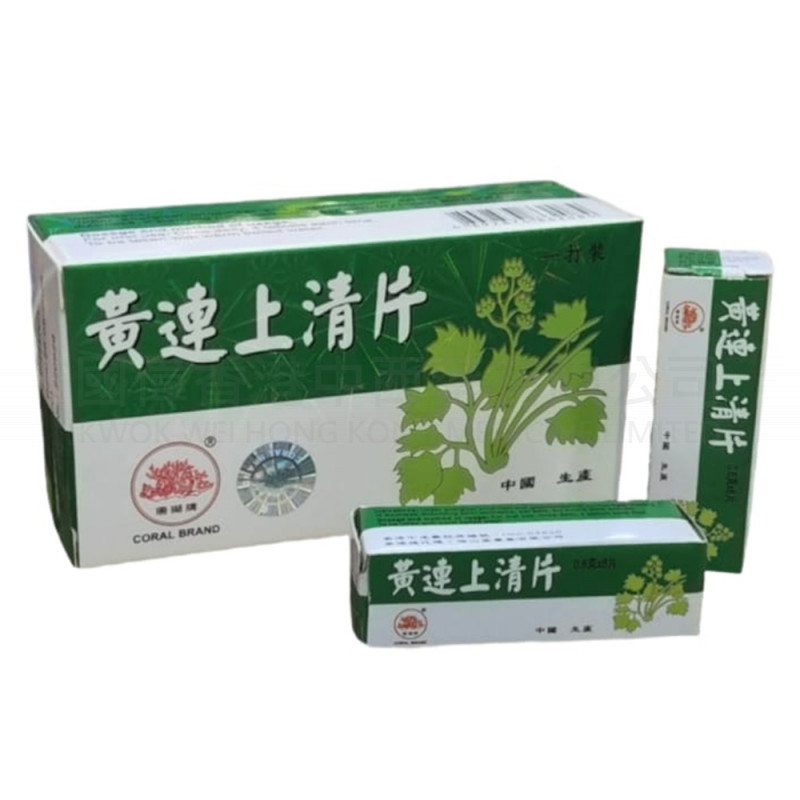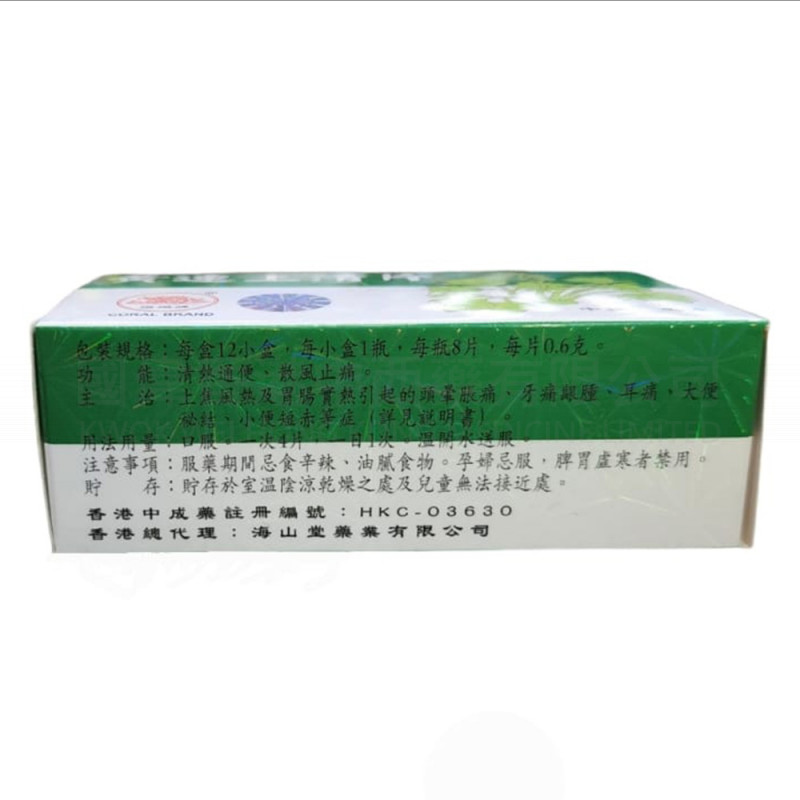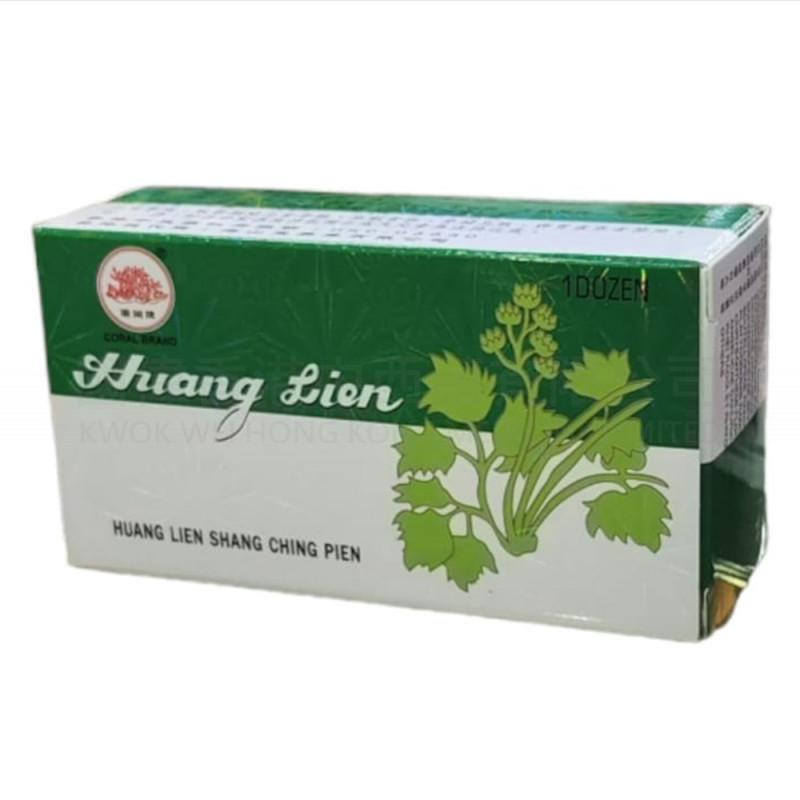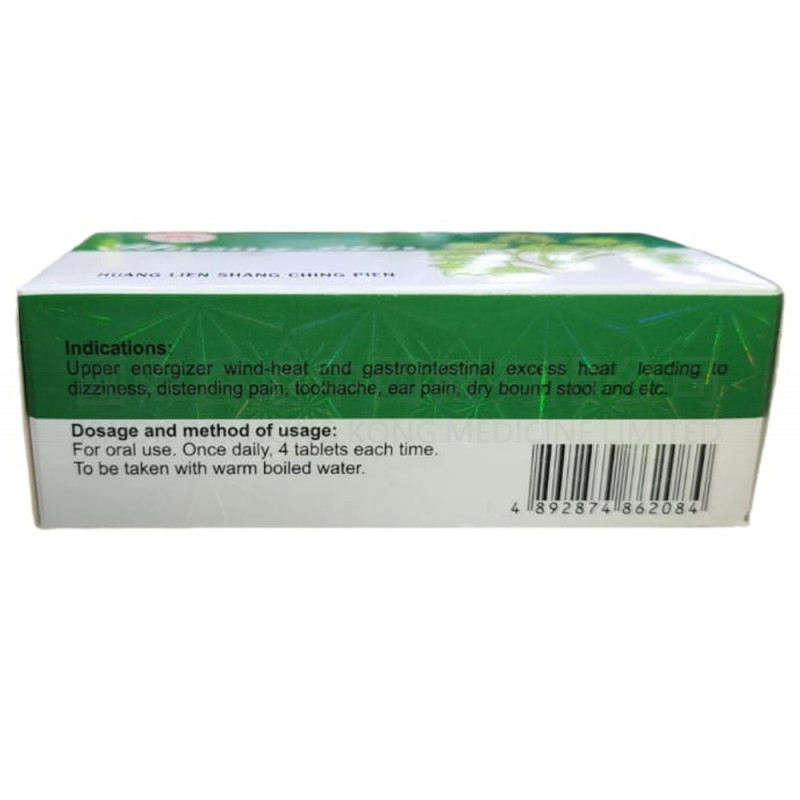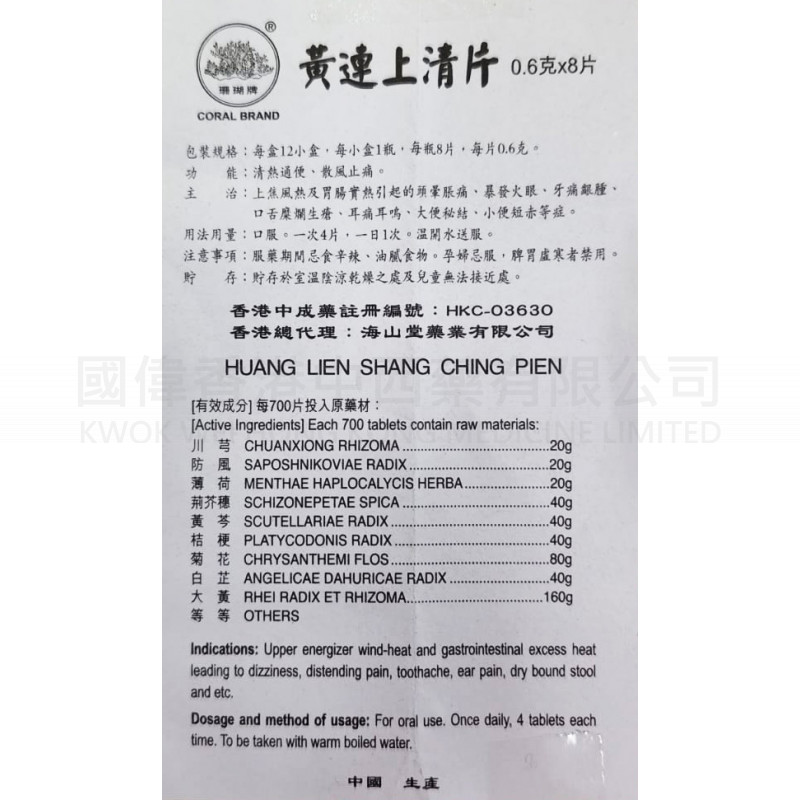 New Arrivel






Coral Brand Hung Lien Shang Ching Pien (1 Dozen)
Packing specifications: 12 small boxes per box, 1 bottle of Xiaojin, 8 tablets per bottle, 0.6 grams of sea tablets.
Function: clearing and laxative, dispersing wind and relieving pain.
Indications: Upper energizer wind-heat and gastrointestinal excess heat leading to dizziness, distending pain, toothache, ear pain, dry bound stool and etc.
Dosage and method of usage: For oral use. Once daily, 4 tablets each time. To be taken with warm boiled water.
Note: Do not eat spicy and greasy food during the medication period. Contraindicated for pregnant women, use as a vegetable for those with spleen and stomach deficiency.
Storage: Store in a cool and dry place at room temperature and out of reach of children.
[Active Ingredients] Each 700 tablets contain raw materials:
川芎 CHUANXIONG RHIZOMA......20g
防風 SAPOSHNIKOVIAE RADIX......20g
薄荷 MENTHAE HAPLOCALYCIS HERBA......20g
荊芥穗 SCHIZONEPETAE SPICA......40g
黃芩 SCUTELLARIAE RADIX......40g
桔梗 PLATYCODONIS RADIX......40g
菊花 CHRYSANTHEMI FLOS......80g
白拉 ANGELICAE DAHURICAE RADIX......40g
大黄 RHEI RADIX ET RHIZOMA......160g
等等 OTHERS