Winlipo Alaska Omega3 Fish Oil 2000mg (100 Softgels)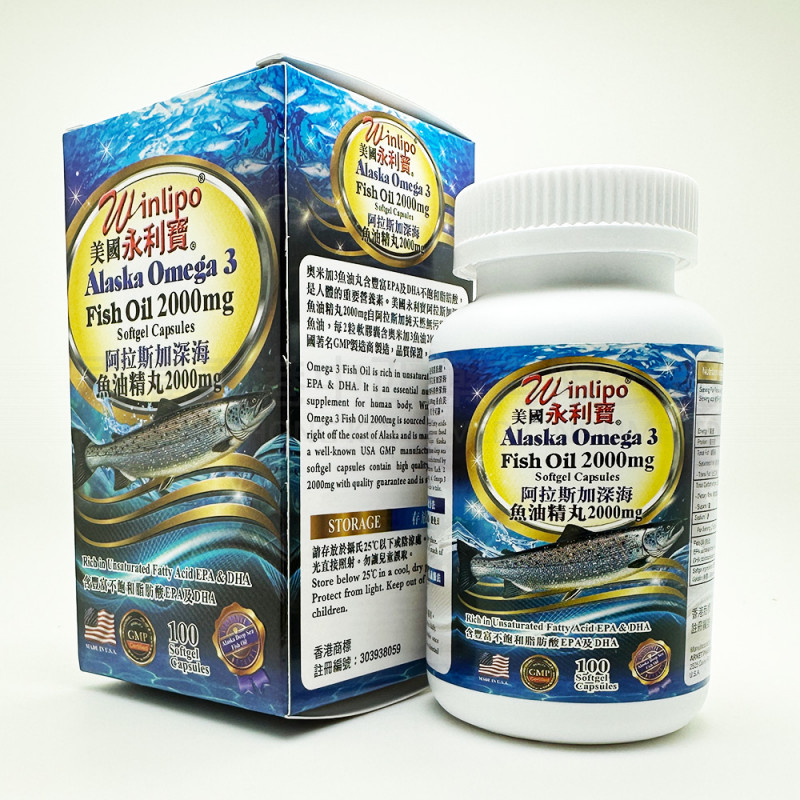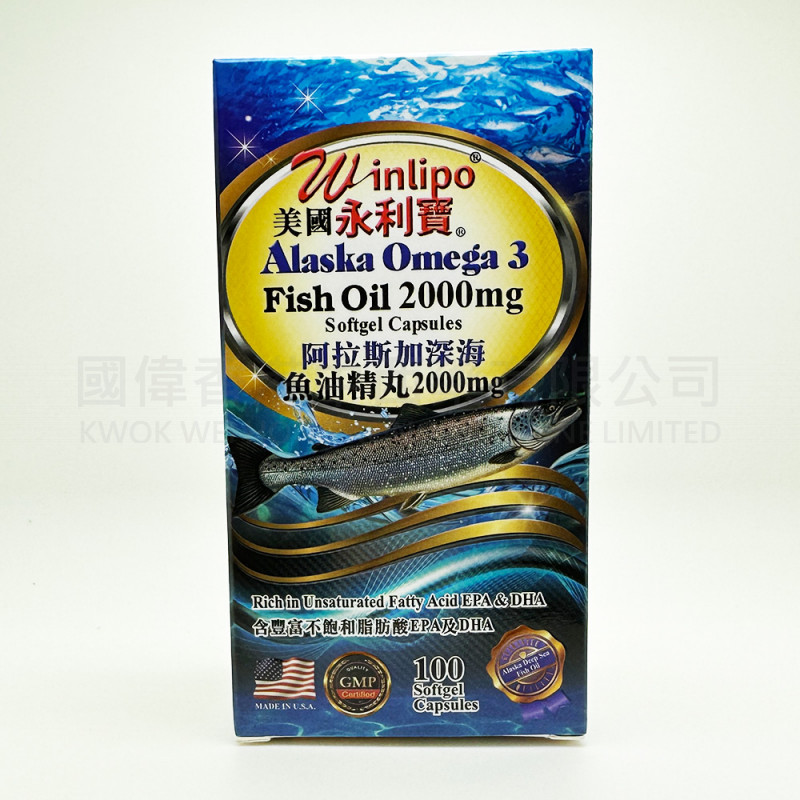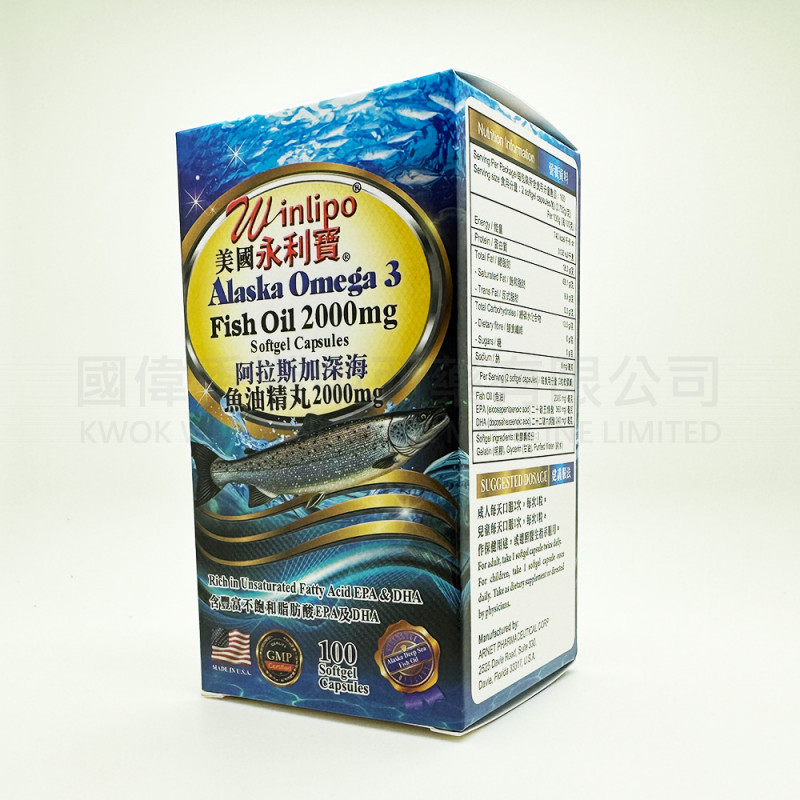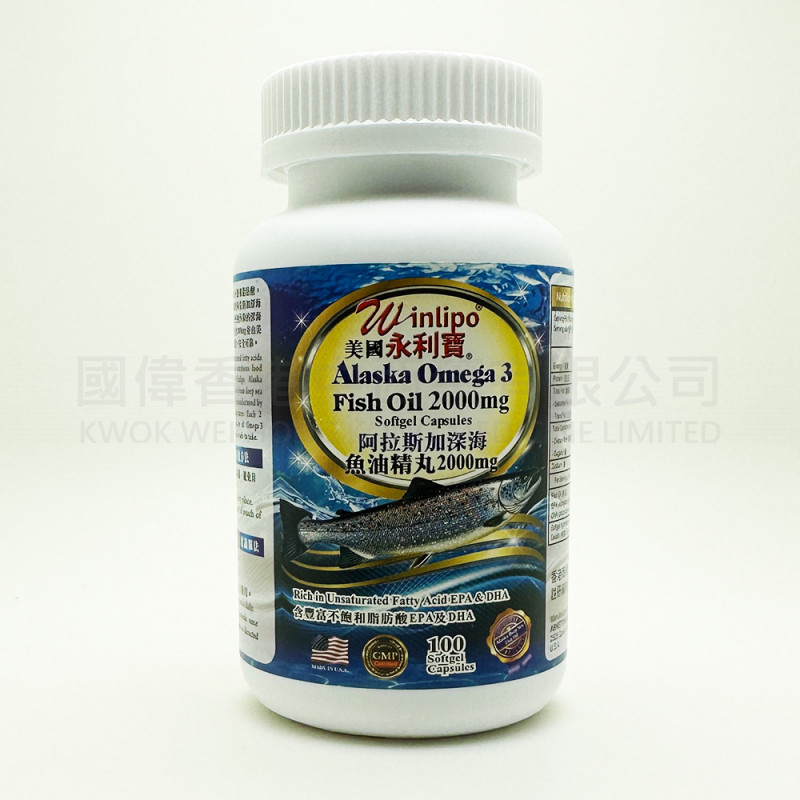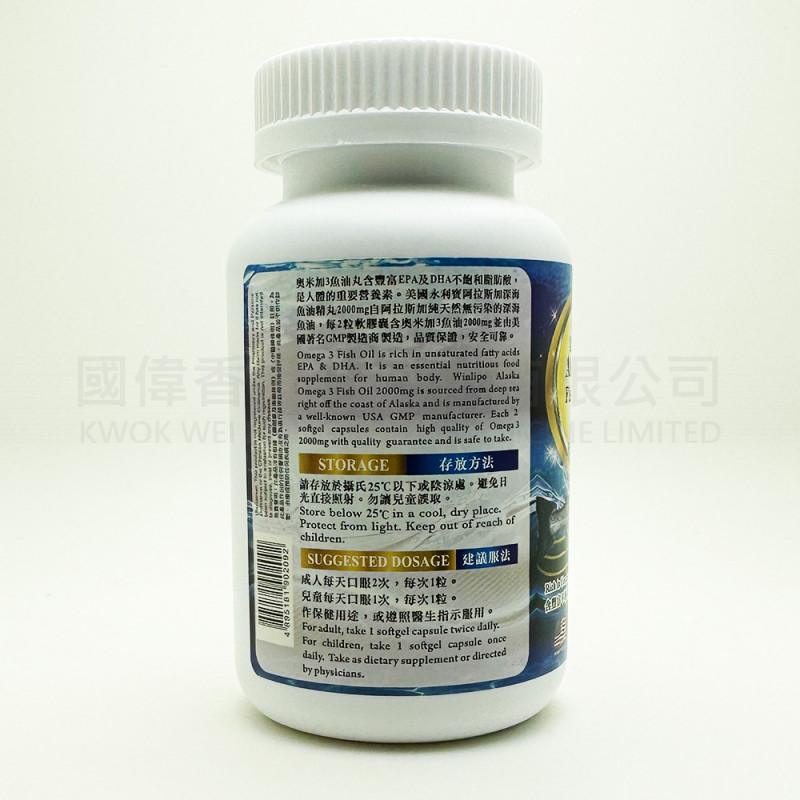 New Arrivel





Winlipo Alaska Omega3 Fish Oil 2000mg (100 Softgels)
Omega 3 fish oil pills are rich in EPA and DHA unsaturated fatty acids, which are important nutrients for the human body. U.S. Yonglibao Alaska Deep Sea Fish Oil Pills 2000mg is pure natural and pollution-free deep sea fish oil from Alaska. Each 2 soft capsules contain 2000mg omega fish oil and are manufactured by a famous GMP manufacturer in the United States. The quality is guaranteed, safe and reliable.
Suggested way to eat
Adults take orally 2 times a day, 1 capsule each time.
Children take orally once a day, 1 capsule each time.
For health purposes, or as directed by a physician.
store
Store in a cool, dry place out of reach of children.