NIN JIOM PEI PA KOA (ORIGINAL FORMULA) (300ml)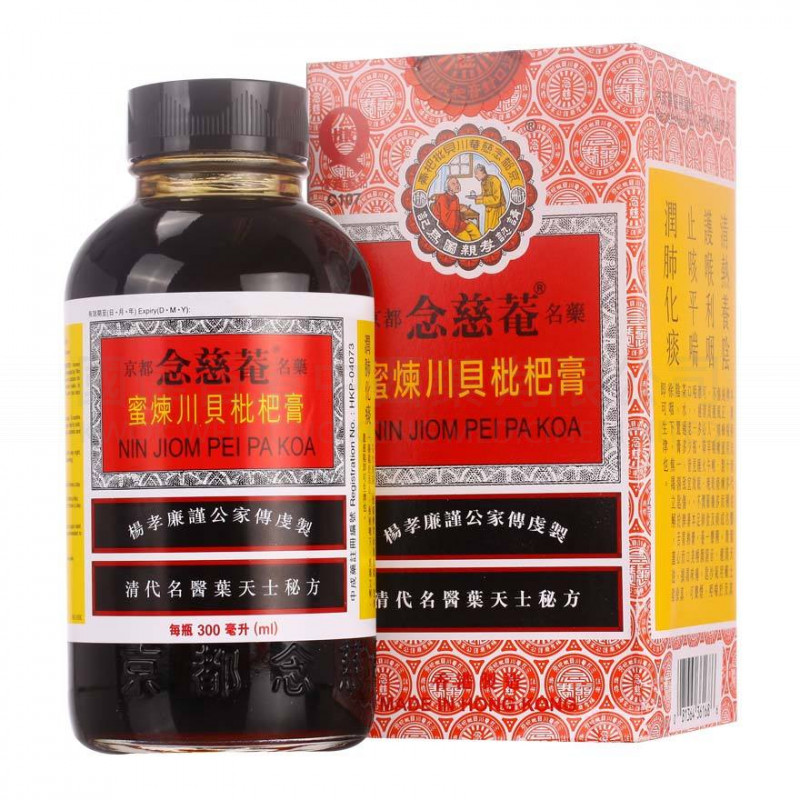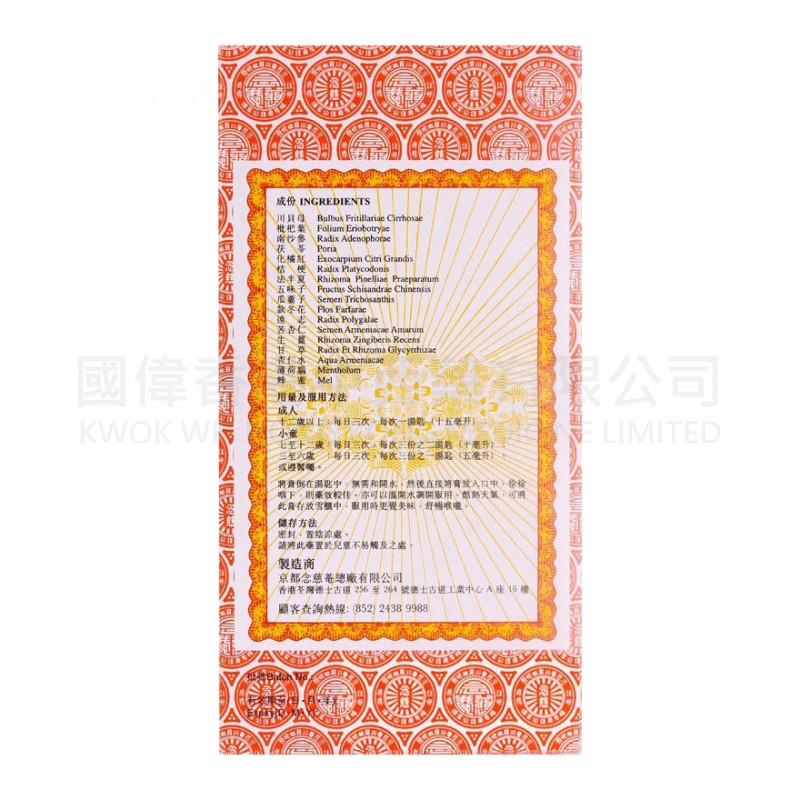 New Arrivel Hot


NIN JIOM PEI PA KOA (ORIGINAL FORMULA) (300ml)
The original Pei Pa Koa. It eliminates phlegm, relieves coughs and soothes sore throats. At the same time, it nourishes the lungs, reduces body heat and improves the skin tone and complexion.
Ingredients:
Bulbus Fritillariae Cirrhosae, Folium Eriobotryae, Radix Adenophorae, Poria, Exocarpium Citri Grandis, Radix Platycodonis, Rhizoma Pinelliae Preparatum, Fructus Schisandrae Chinensis, Semen Trichosanthis, Flos Farfarae, Radix Polygalae, Semen Armeniacae Amarum, Rhizoma Zingiberis Recens, Radix Glycyrrhizae, Aqua Armeniacae, Mentholum and Mel
Administration / Dosage:
Pour syrup onto spoon and swallow or dissolve in warm water and drink slowly.
Adults 1 tablespoon (15ml) 3 times a day
Children 7 – 12 years: 2/3 tablespoon (10ml) 3 times a day
3 – 6 years: 1/3 tablespoon (5ml) 3 times a day
Or take according to doctor's advice.Available Sizes:
75ml, 150ml, 300ml