Hin Sang Premium Health Star Granules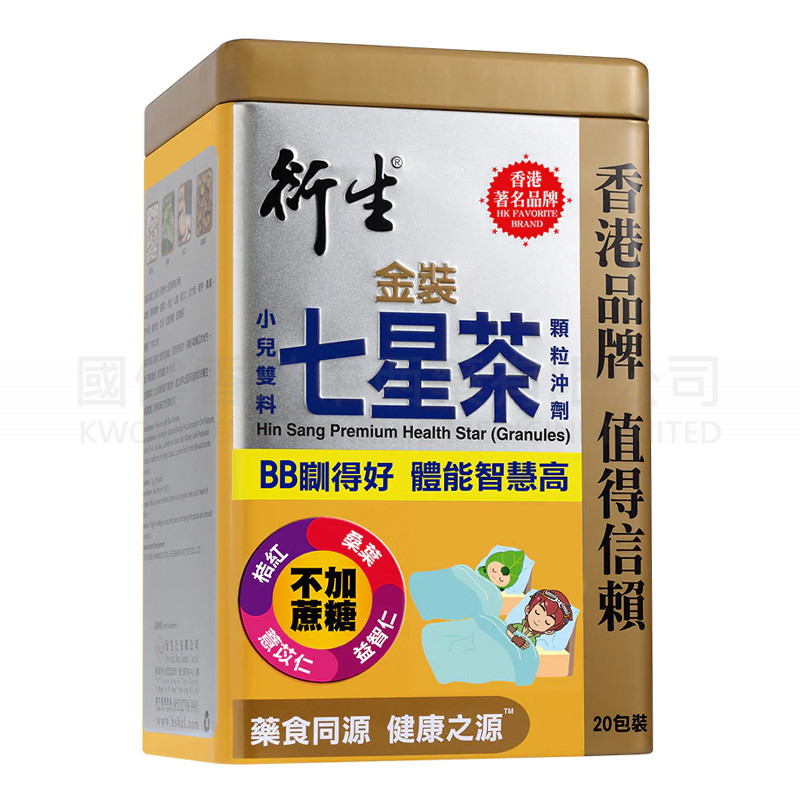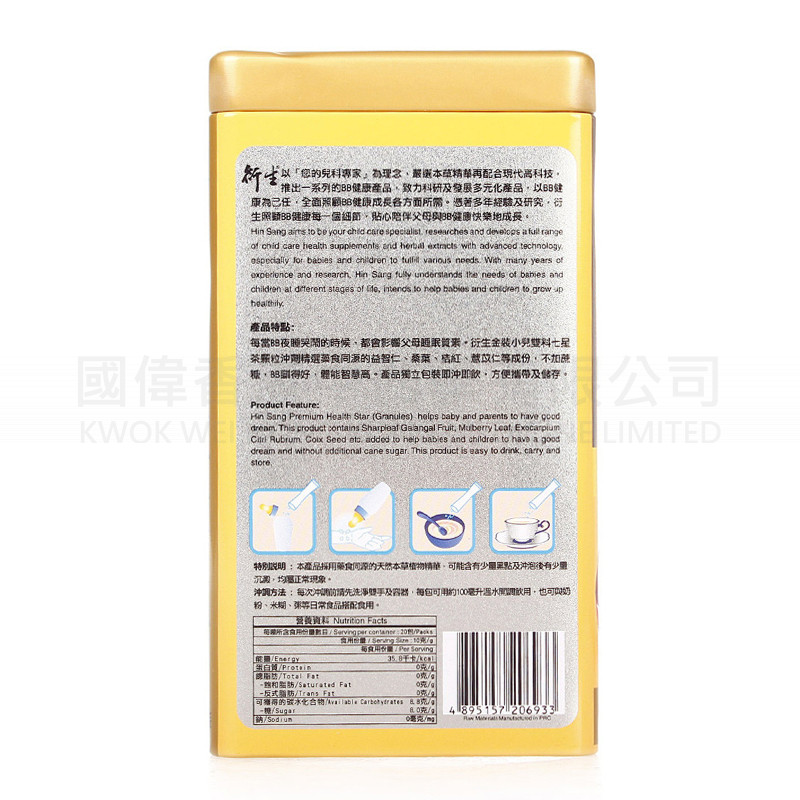 Hin Sang Premium Health Star Granules
When BB sleeps and cries at night, it will affect parents' sleep quality. Derived gold-packed children's double-material Qixing tea granule granules are selected from ingredients such as Yizhiren, mulberry leaves, orange red, coix seed, etc., which are homologous in medicine and food. Without sucrose, they have good BB and high physical intelligence. The products are individually packaged and ready to drink, which is convenient to carry and store.

Main ingredients:
Maltodextrin, Yizhi Kernel, Orange Red, Hawthorn, Coix Seed, Light Bamboo Leaf, Malt, Mulberry Leaf, Chixiaodou, Gallus gallus domesticus, Licorice, Fructooligosaccharide, Steviol glycosides.

Applicable for:
Suitable for children of any age.
It has the effect of nourishing intelligence and brain, especially suitable for children in the school stage.

Usage and Dosage:
Each pack can be boiled and drunk with about 100ml of warm water, and can also be eaten with daily foods such as milk powder, rice cereal, and porridge.

Contents:
20 packs per can, 10 grams per pack.