Chi Chun Tang Bai Bu Zhui Feng Huo Luo Oil (38ml)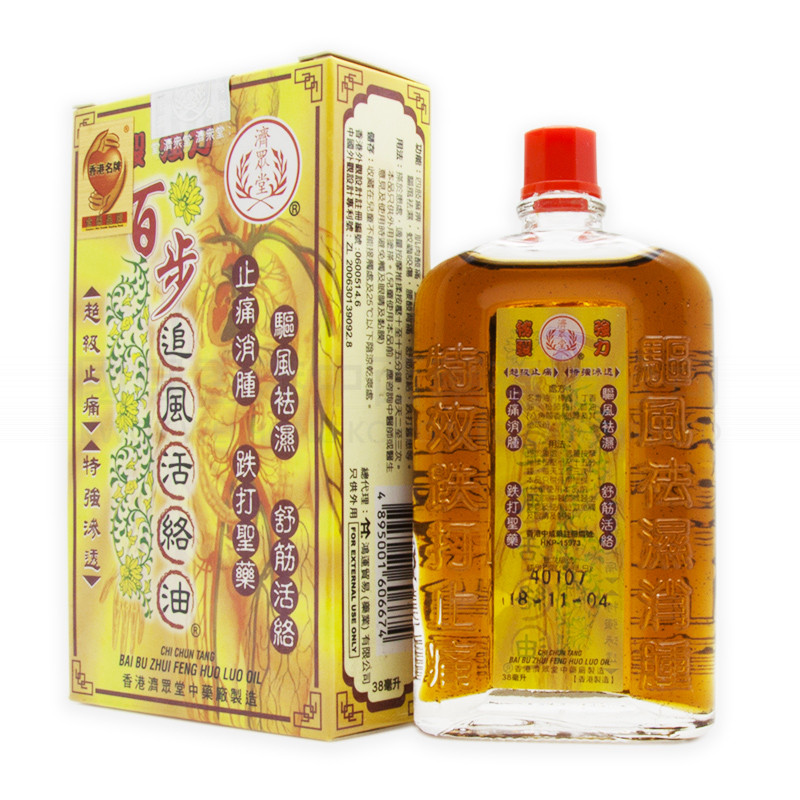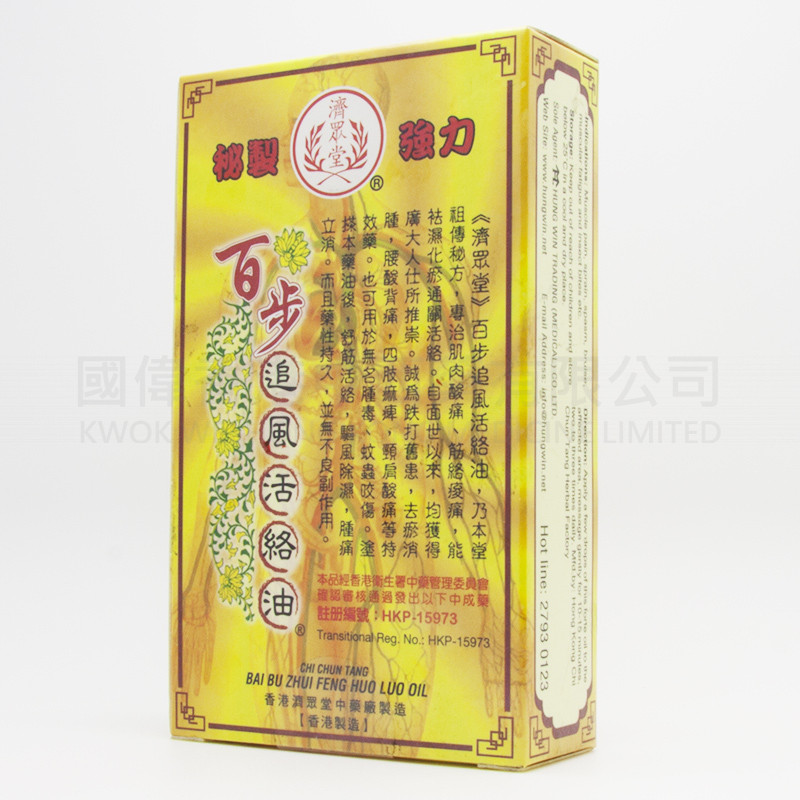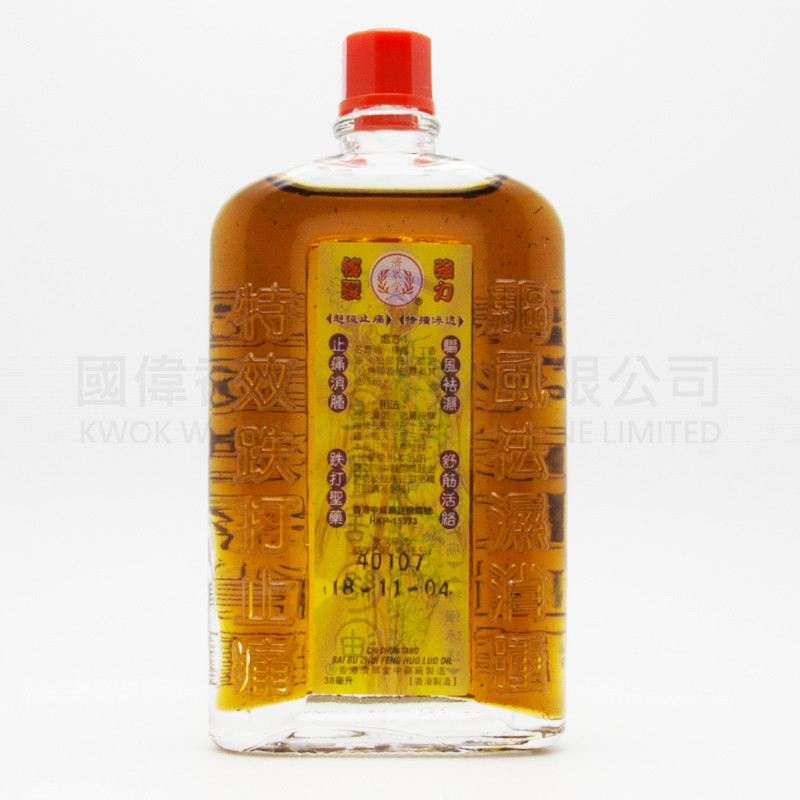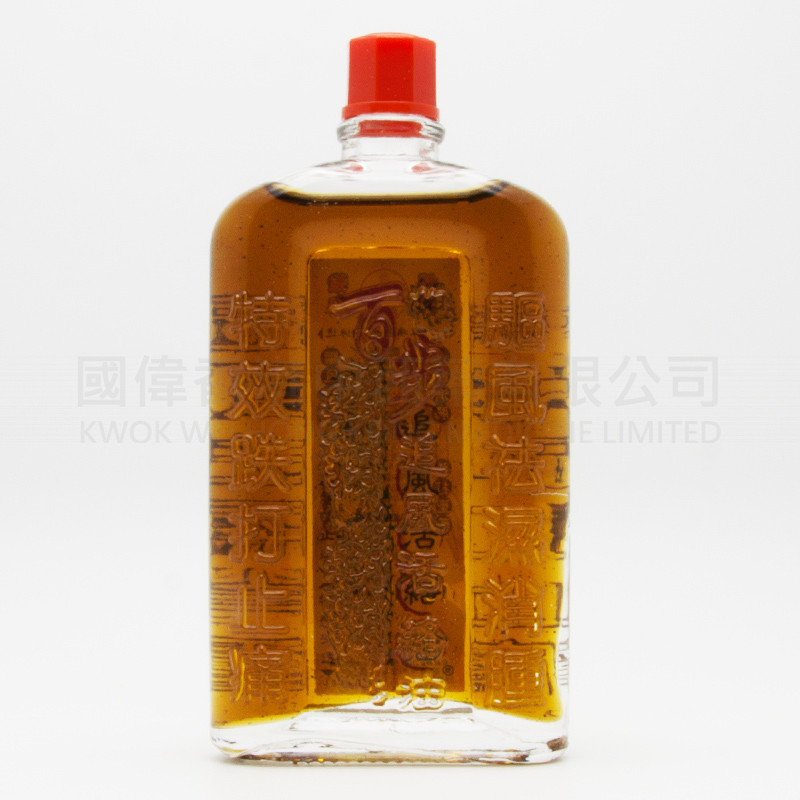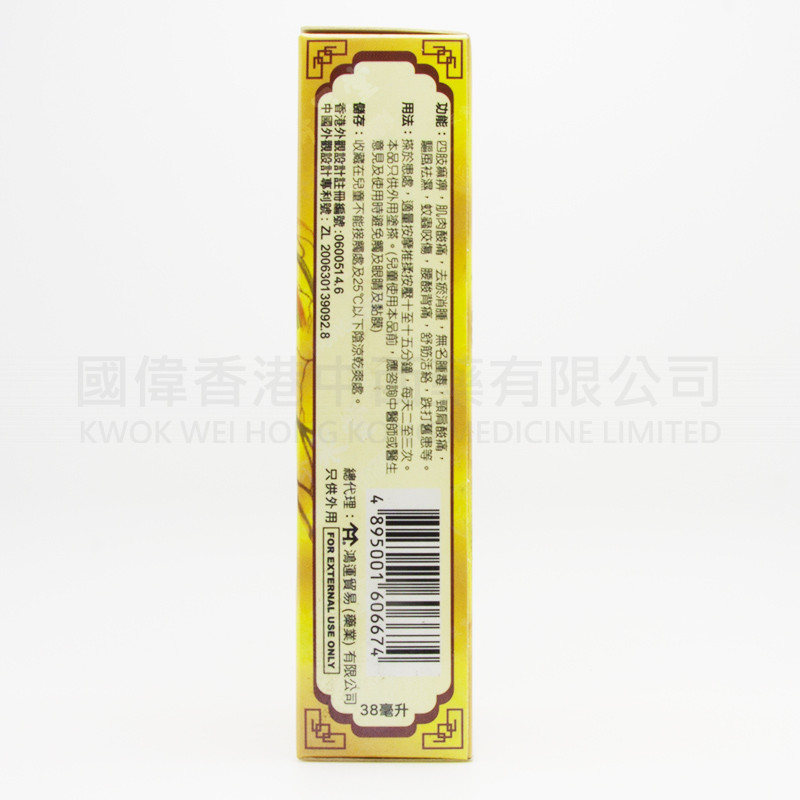 Chi Chun Tang Bai Bu Zhui Feng Huo Luo Oil (38ml)
Chi Chun Tang Bai Bu Zhui Feng Huo Luo Oil is a most affective remedy for the home and on travel particularly for rheumatism, muscle pain, sprain, spasm, bruise, muscular fatigue and insect bites etc. Mfd. By. Hong Kong Chi Tang Herbal Factory
Direction:Apply a few drops of this forte oil to the affected area, massage gengly for 10-15 minutes, two to three times daily.
Composition: Methyl Salicylate 30%, Camphor 9%, Clove Oil 4% Turpentine Oil 15%, Aniseed Oil 2%, And Other Ingredients.
Storage:Keep out of reach of children and store below 25℃ in a cool and dry place.
Packing:20ml & 38ml